Vintage war era quilt, fabric show opens Saturday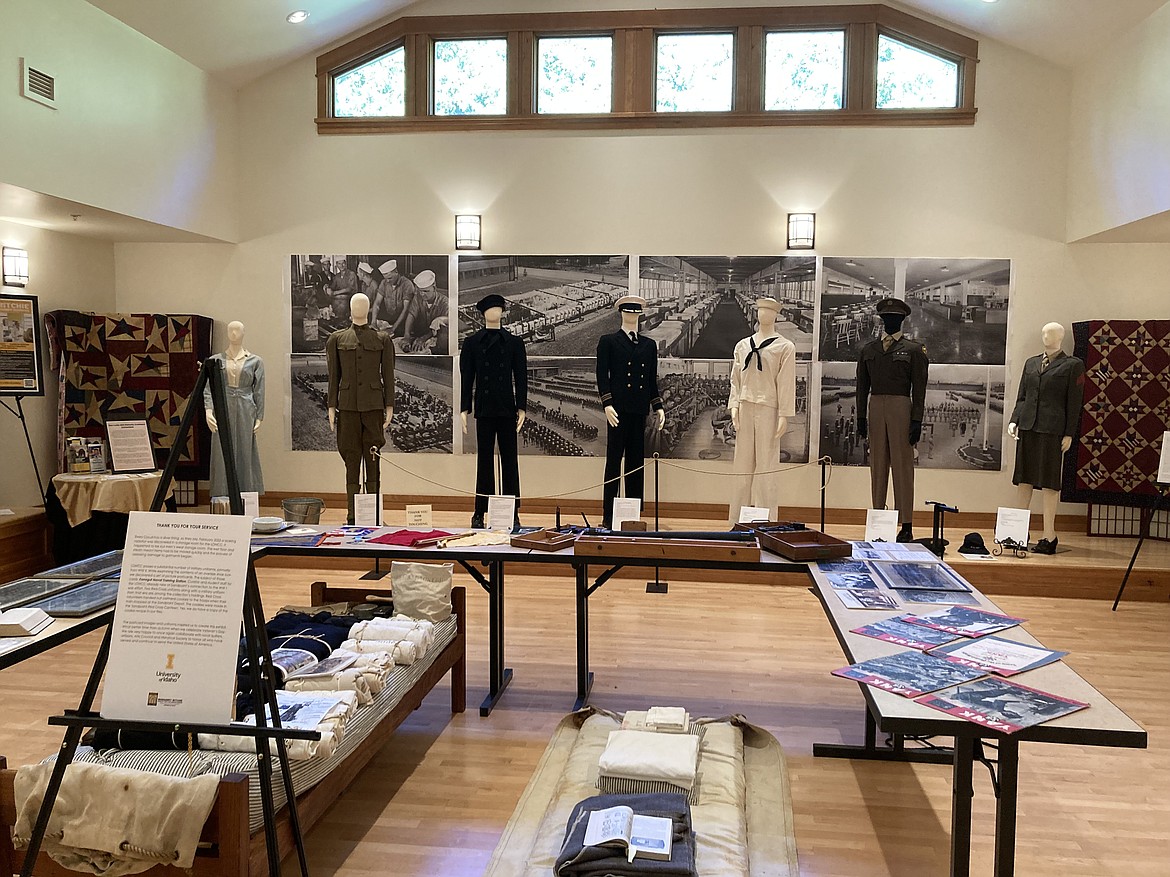 An exciting display of historic fabric and quilting art by local artisans will be opening at the University of Idaho College of Agriculture and Life Sciences building on Saturday, Oct. 15, and running through Nov. 29. The opening reception will be held from 1-4 p.m. on Saturday.
(Courtesy photo)
|
October 13, 2022 1:00 AM
An exciting display of historic fabric and quilting art by local artisans opens at the University of Idaho College of Agriculture and Life Sciences building Saturday, Oct. 15, and runs through Nov. 29. The opening reception will be held from 1 to 4 p.m. on Saturday.
This far-ranging show which also includes fall harvest quilts mounted on the first and second floor walls. In the Heritage Room on the second floor, honoring the community's military veterans, is an exhibit of items and clothing from the naval facility at Farragut State Park and the University of Idaho Department of Textiles and Apparel. Also various local families have loaned this exhibit memorabilia from the war services of their loved ones. There are heartrending examples of great courage, extraordinary patriotism and dedication to country.
Since the month of October is Breast Cancer Awareness Month, an exhibit of Bosom Buddies quilts they created and provide to victims of this disease, also is on display.
The North Idaho Old Time Fiddlers will provide music from 1 to 2 p.m. and cider and cookies will be served.
This show has been organized and presented by the local Bosom Buddies Quilting Group, the University of Idaho and the Pend Oreille Arts Council. If you are unfamiliar with the University of Idaho facility it is located at 10881 North Boyer just past the Schweitzer Mountain Road turnoff. Just enter through the gate and drive past the organic apple orchards.
For information regarding the show, contact POAC at 208-263-6139.
Recent Headlines
---