Tiger lilies brighten gardens, landscapes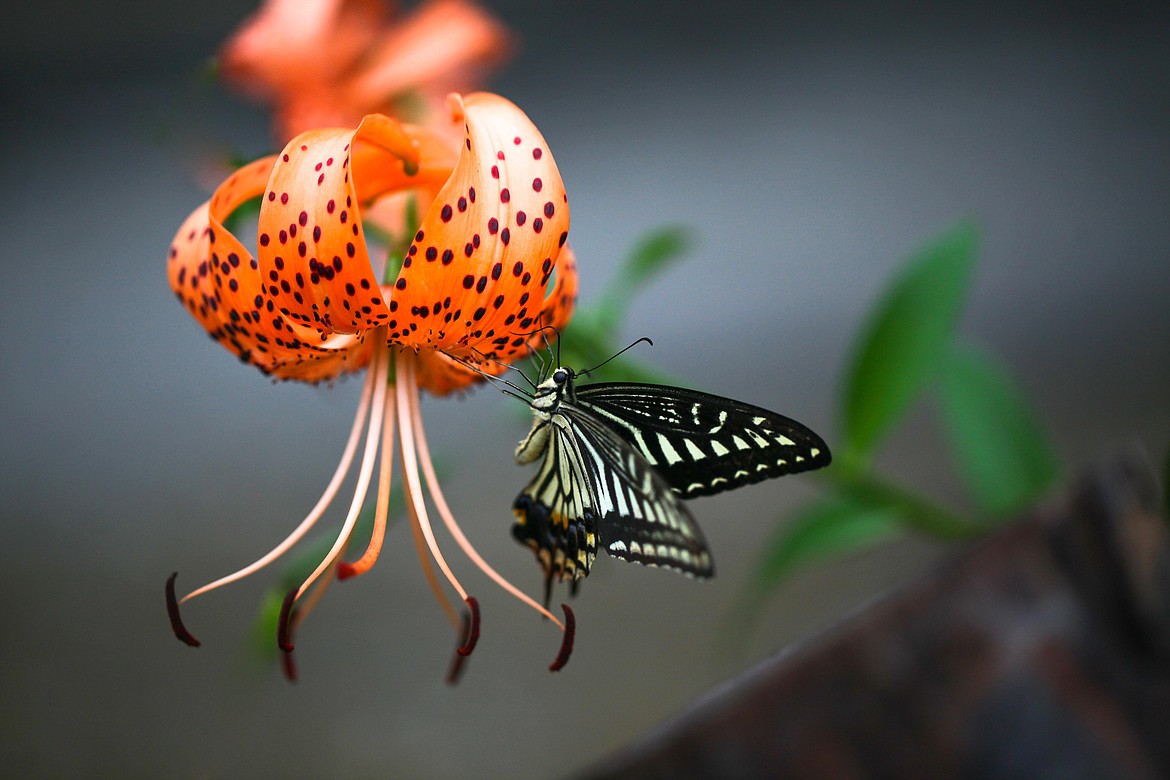 The Northwest's native Tiger Lily is a showy variation that brightens up a variety of landscapes from meadows and clearings, to conifer forests, prairies and roadsides, ranging from low, dry elevations to nearly 10,000 feet.
(Photo courtesy DAE JEUNG KIM/PIXABAY)
The brilliant orange Tiger Lily, (Lilium columbianum) is a modern descendant of a plant family first mentioned 4,000 years ago.
Lilies were revered by ancient Egyptians and often entombed with their dead. Depictions of white Madonna lilies have been found in ancient Greece, Mesopotamia and Crete. A symbol of life, the lily, more than any other flower, is a favorite for Easter celebrations.
The Northwest's native Tiger Lily is a showy variation that brightens up a variety of landscapes from meadows and clearings, to conifer forests, prairies and roadsides, ranging from low, dry elevations to nearly 10,000 feet. Its habitat stretches from northern California to British Columbia and east to Idaho and Montana.
It's a treat to come across a Tiger Lily in the wild. While they are showy, they are not abundant and tend to grow singly or in small groups. Also called the Columbian Lily, this native beauty rises 3-4 feet tall. Its single stalk features lance-shaped leaves in spaced whorls topped by a loose cluster (raceme) of a few to 20 large, hanging orange flowers with reddish-purple spots. The six tepals (actually three sepals and three petals that look alike) are joined at the stem end. They separate, flare out and curve backwards to reveal six long stamens with prominent mahogany-colored, pollen-laden anthers.
The flowers have a long bloom period from early to mid-summer, and develop into cylindrical, 1-2 inch, slightly ridged capsules containing many flat seeds. Tiger Lilies are perennial growing from a bulb. They can be propagated by planting seeds in the summer or by separating and replanting some of the scales or bulblets that develop on the source bulb. Either way it will be several years before the new bulb is mature enough to bloom, but it's well worth the wait.
Tiger Lilies are attractive to pollinating many types of pollinating insects and hummingbirds. Plant them in loose, fertile soil with good moisture and part sun for a rewarding color display that gets bigger each year as the bulbs develop.
Pacific Northwest tribes ate the bulbs raw, boiled or steamed, and roasted in fire pits. They were used for flavoring in soups. Starchy like a potato, Tiger Lily bulbs were a food staple for Pacific Northwest tribes, the mildly sweet taste similar to that of roasted chestnuts.
Tiger Lilies grow in the dry rock habitat in the North Idaho Native Plant Arboretum. Open to the public, parking for the Arboretum is at 611 S. Ella Ave. in Sandpoint. They are described and pictured on page 164 of the KNPS publication, "Landscaping with Native Plants in the Idaho Panhandle", available at local bookstores and the Bonner County History Museum.
Native Plant Notes are created by the Kinnikinnick Native Plant Society. To learn more about KNPS and the North Idaho Native Plant Arboretum, visit www.nativeplantsociety.org.
Recent Headlines
---