Commission holds rare Friday meeting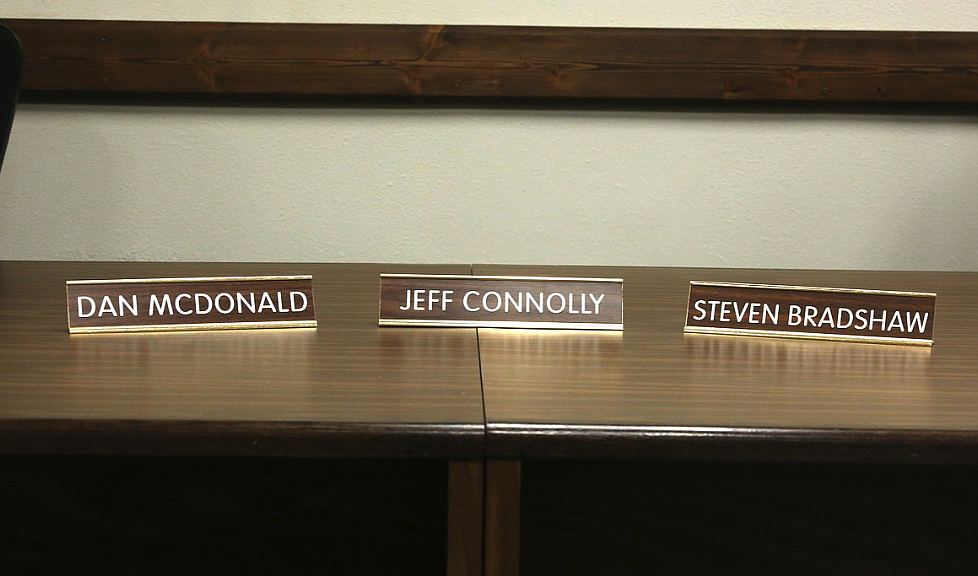 by
DANIEL RADFORD
Staff Writer
|
September 28, 2022 1:00 AM
SANDPOINT — Bonner County commissioners canceled their meeting Tuesday due to the lack of a quorum.
Commissioner Dan McDonald is out on family business and commissioners Jeff Connolly and Steve Bradshaw are in Boise for a conference.
Connolly and Bradshaw opted to meet on Friday, Sept. 23, without McDonald who had already left on his trip.
The commissioners' business operations manager Jessi Webster said the push to have the meeting on that date was to make necessary budgetary changes for the Bonner County Sheriff's Office before the end of the fiscal year on Friday.
Planning director Jake Gabell was asked to introduce his department's agenda items on Friday as well. While the planning director does not have any influence on the hiring, recommending, or appointing of Planning and Zoning commissioners, the planning department still introduces the motion to confirm them as a bureaucratic formality, Gabell said.
Webster said that since it was a special meeting on a Friday with very few agenda items, she decided not to bother the IT department and have them set up a livestream and Zoom call.
The meeting began with the passage of the consent agenda, which included nine invoices over $5,000 from the sheriff's office for technology. Both commissioners present voted in favor.
Next, the Prosecutor's Office requested a transfer of $50,000 from the civil litigation budget to the professional services budget. Both commissioners were in favor.
The following motion was to appoint Michael Leita to the Planning Commission. According to Gabell, Leita is a former county commissioner from Washington. The appointment passed.
Leita will take over for Brian Bailey.
The final motion was to appoint fishery scientist Robert Clark to the Zoning Commission. One of the concerns, according to Gabell, that county officials have received is the lack of environmental science expertise on the commissions. Clark's appointment was intended as a step toward remedying that.
Clark is replacing Kristina Kingsland, who was removed for alleged ex parte communication and what county commissioners said were anti-development social media posts. The motion passed.
The commissioners' next meeting will be held on Tuesday, Oct. 4 at 9 a.m. at the Bonner County Administration Building at 1500 U.S. 2 in Sandpoint.
Recent Headlines
---