Mixed week for PR soccer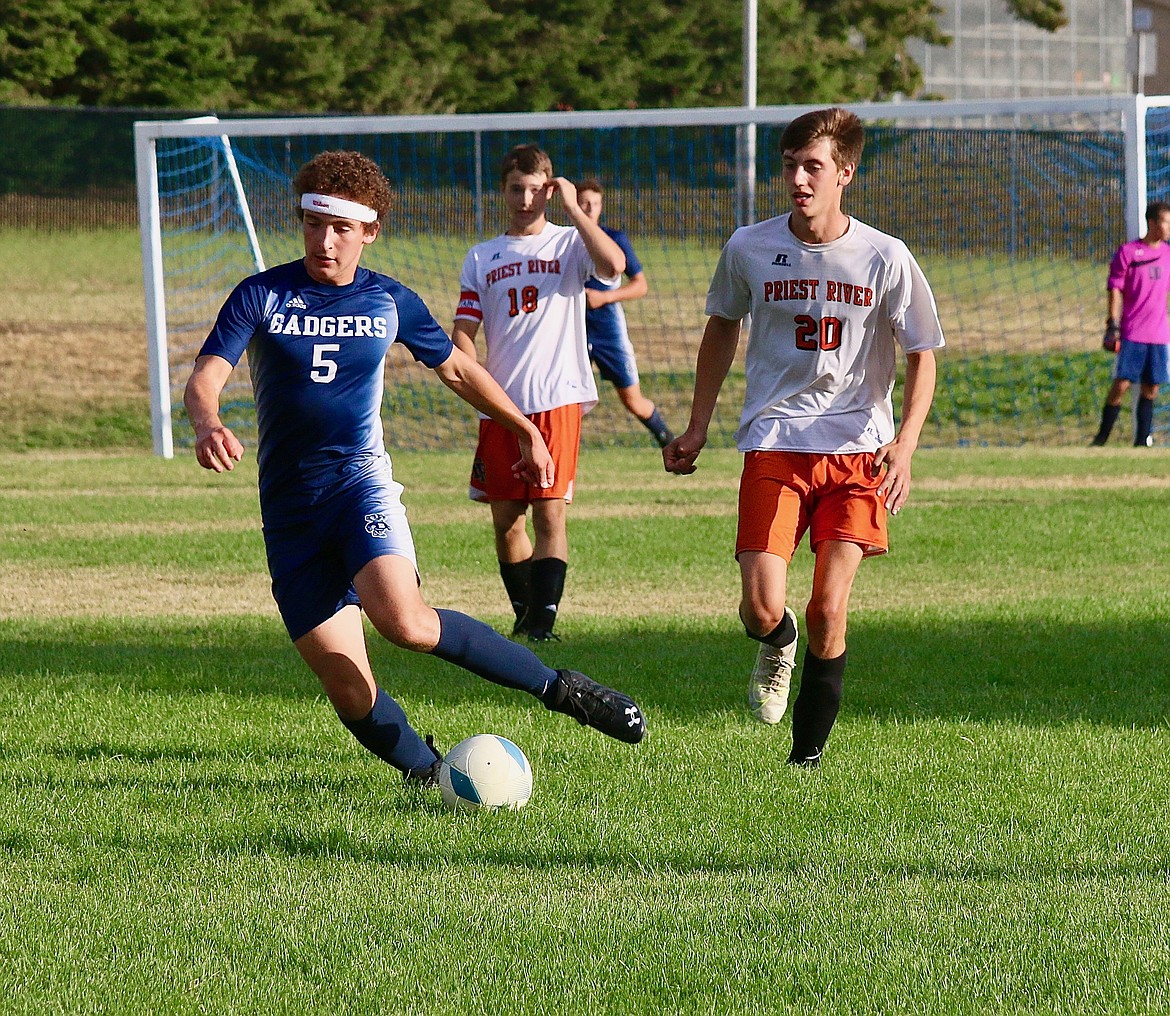 A Priest River player looks for a chance to take the ball away from a Bonners Ferry player during a recent boys soccer game.
(Photo by EMILY BONSANT)
|
September 28, 2022 1:00 AM
PRIEST RIVER — The Spartans did not quite get the week they were hoping for.
The boys' rematch against the St. Maries Lumberjacks last Wednesday saw them lose 6-3. The loss came two weeks after Priest River's 5-4 victory earlier this season.
On Friday, the Spartans regrouped and played the Grangeville Bulldogs, knotting the game at 2-2.
The Priest River boys are now 1-6-1 their conference season and 1-9-1 overall. The boys will face the Orofino Maniacs at home on Thursday. The game will begin at 4 p.m.
For the Priest River girls, the Spartans followed last Tuesday's 5-0 victory against the Newport Bears with two tie games.
Wednesday, Sept. 21 the Spartans tied St. Maries 2-2 and on Friday, Sept. 23, the girls tied the Grangeville Bulldogs 0-0.
The girls' record is 1-3-1 for the conference and 2-3-1 overall. The girls' next game is against the Panthers of Coeur d'Alene Charter Academy Wednesday, Sept. 28 at 4 p.m. in Coeur d'Alene.
Recent Headlines
---