Derailment spurs memories of 1999 'Silver Bullet Derby'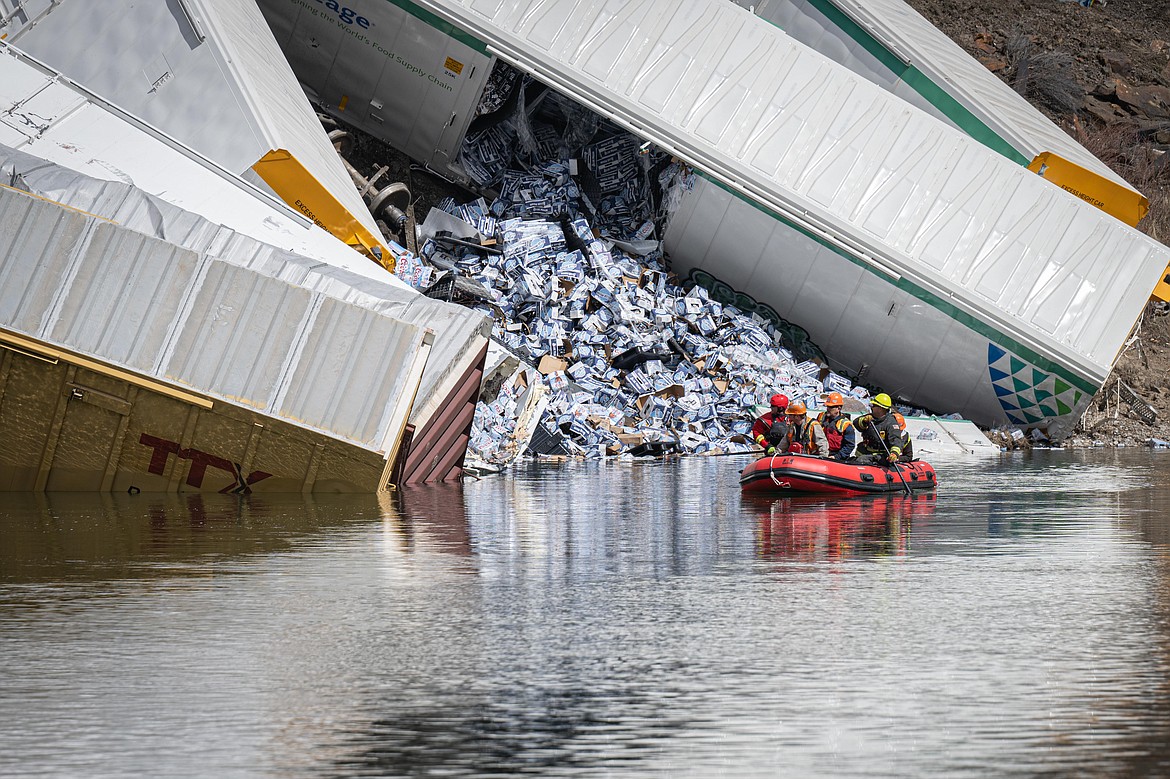 Emergency crews respond to a Montana Rail Link freight train derailment along the Clark Fork River in Sanders County, Montana on Sunday, April 2, 2023. (Tracy Scott/Clark Fork Valley Press)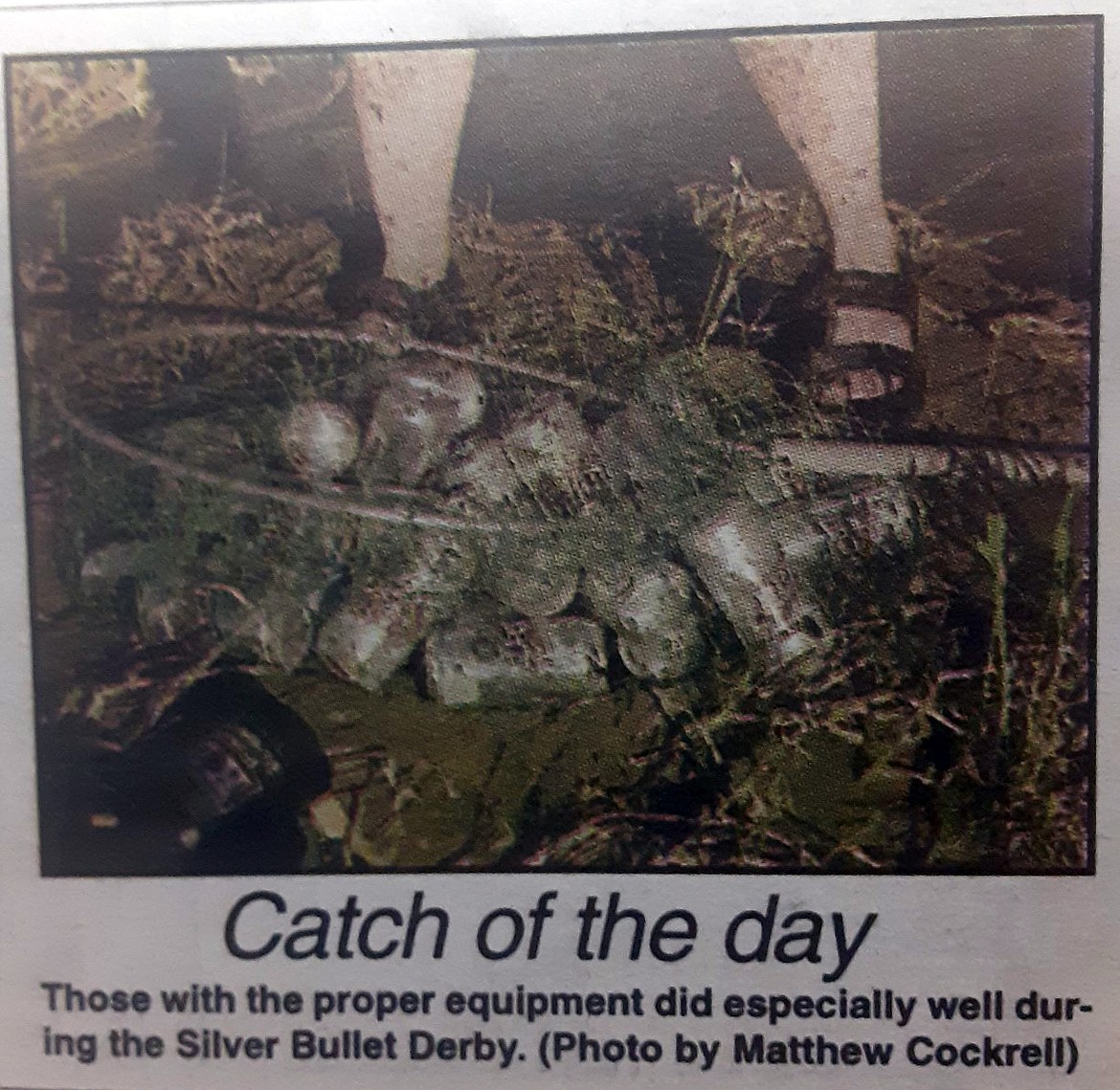 An image published in the July 14, 1999 Clark Fork Valley Press shows Coors Light beer scooped up following a train derailment into the Clark Fork River near Plains. (Valley Press FILE)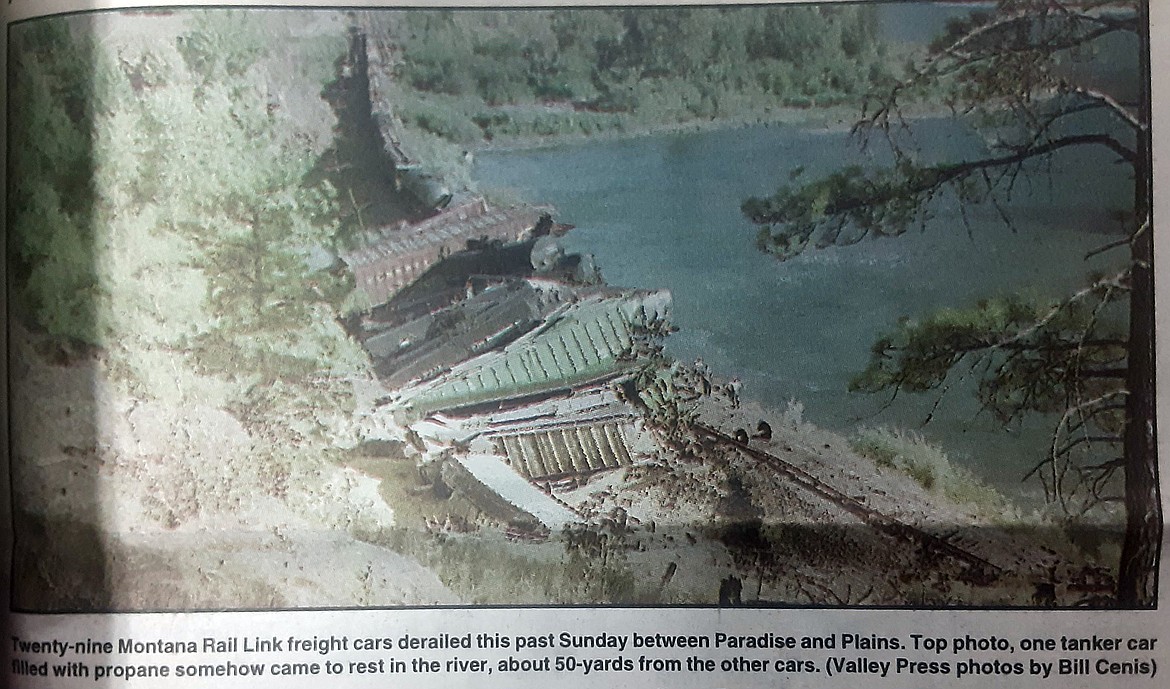 An image published in the July 14, 1999 Clark Fork Valley Press shows a Montana Rail Link derailment near Plains. (Valley Press FILE)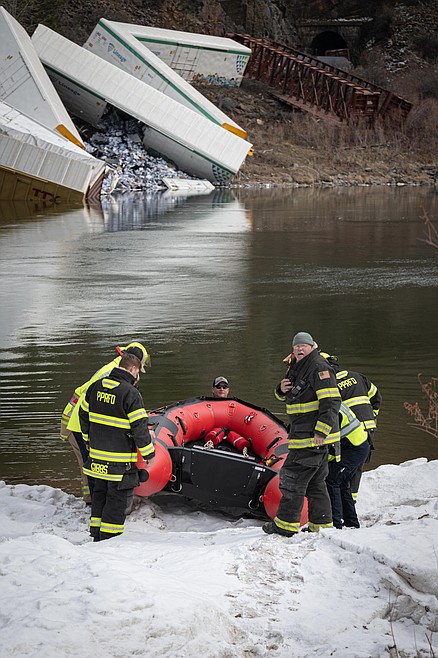 Emergency crews respond to a Montana Rail Link freight train derailment along the Clark Fork River in Sanders County, Montana on Sunday, April 2, 2023. (Tracy Scott/Clark Fork Valley Press)
Previous
Next
Sunday's Montana Rail Link derailment along the Clark Fork River near Paradise brought back memories for some Sanders County locals who recalled a similar incident more than two decades ago.
In July 1999, a Montana Rail Link freight train derailed between Paradise and Plains, spilling hot liquid asphalt, corn syrup and an estimated 8,000 12-packs of Coors Light beer into the Clark Fork River — the latter setting off the so-called "Silver Bullet Derby."
The incident was eerily similar to Sunday's derailment, which also dumped cases of Coors Light and Blue Moon beer into the river. Photos taken Sunday show a few intrepid boaters hoisting some beer bottles from the crash site.
According to the Valley Press archive, the 1999 derailment was possibly caused by a sun kink in the tracks. No one was injured in that incident, including two transients who had hopped on the back railcar.
In the Sunday incident, a Montana Rail Link freight train was westbound at 9 a.m. when a portion of the train derailed in Sanders County, sending multiple railcars into the Clark Fork River.
No one was injured in the incident along Montana 135 near Quinn's Hot Springs Resort between Paradise and St. Regis. Fourteen rental cabins at the resort were evacuated during the initial response.
Officials with Montana Rail Link were working to determine the cause. Company spokesperson Andy Garland said there were no risks to public safety and no hazardous materials were released as a result of the derailment.
Approximately 25 railcars were involved in the incident and MRL officials said a tunnel the train was passing through was full of derailed cars, with the front engines just outside the north end of the tunnel.
One car full of propane derailed, but crews determined that none of the gas had leaked. A hazmat team onsite was monitoring the propane car.
Debris was strewn below some of the wrecked railcars above the Clark Fork River, including Coors and Blue Moon beer and some clay material. Other railcars involved contained food products, and one empty molasses car was derailed.
It was expected to take 24 to 36 hours to clear the wreckage and reopen the track. Several trains will be diverted to the Tenth Sub Route through Dixon while cleanup is underway.
This is the first derailment of the year for Montana Rail Link, according to Federal Railroad Administration accident data. The company had five reported accidents in 2022 and nine in 2021.
The Class II regional railroad operates 937 route miles of track in Montana and Idaho.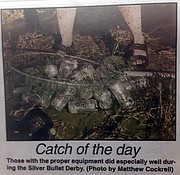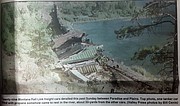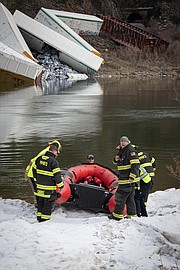 Recent Headlines
---