Gas prices drop slightly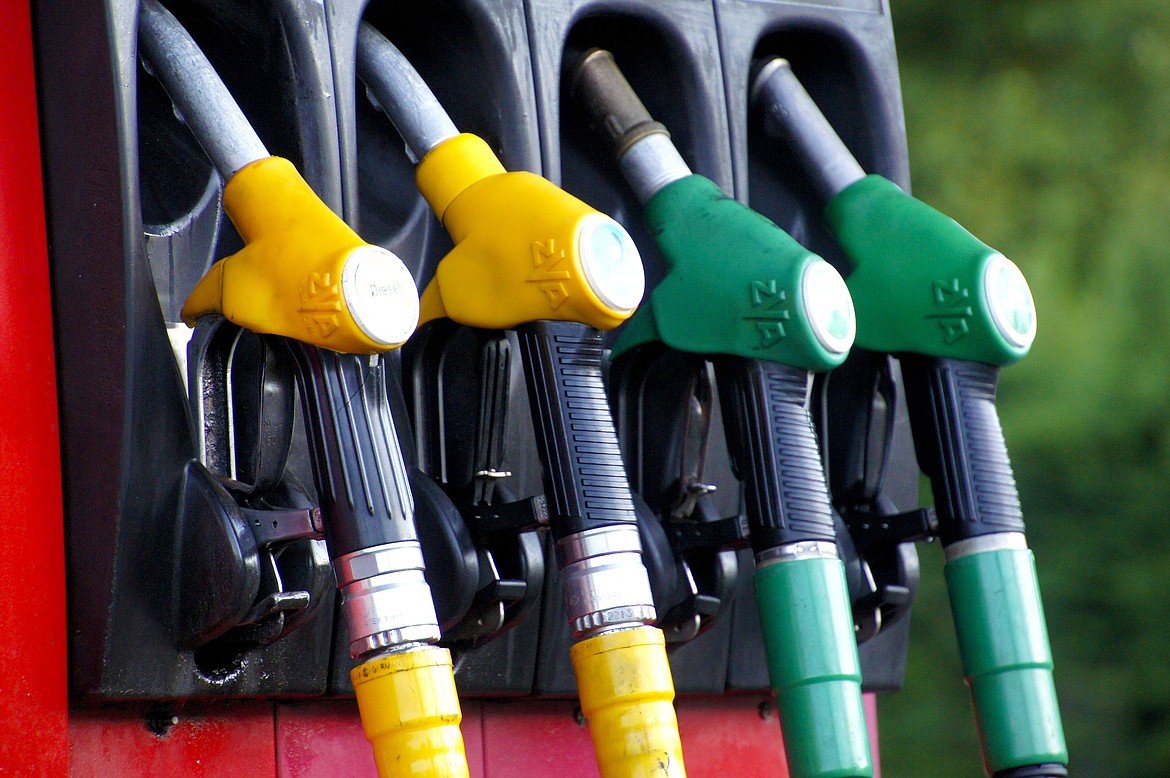 SANDPOINT — The average price for a gallon of regular gas in Idaho inched downward to $3.55, which is about 4 cents less than a week ago and 11 cents less than a month ago, according to AAA.
Meanwhile, the national average sits at $3.51 per gallon, which is 7 cents more than a week ago and 12 cents more than a month ago.
With the Idaho and national averages now less than a nickel apart, the Gem State ranks 13th in the country for most expensive fuel.
In the greater Sandpoint area, a gallon of regular unleaded was going for $3.36 to $3.38 on Monday. In Bonners Ferry, a gallon of regular unleaded is going for $3.49; while in Coeur d'Alene, a gallon of regular unleaded was going for as high as $3.66 to a low of about $3.20
Elsewhere in Idaho, gas prices are: Boise, $3.70; Franklin, $3.75; Idaho Falls, $3.54; Lewiston, $3.28.
Today's most expensive state averages are in California ($4.83), Hawaii ($4.79), and Washington ($4.30).
The cheapest fuel in the U.S. can be purchased in Mississippi at $3.02 per gallon.
Idaho drivers are still saving at the pump this week, but with a surprise announcement by the Organization of the Petroleum Exporting Countries, the time of cheaper pump prices may be running out.
Over the weekend, OPEC unexpectedly announced plans to reduce crude oil production by another 1 million barrels per day beginning in May.
The move has already sent shockwaves through the crude market and could affect the price of gasoline soon.
But for now, it's the calm before the storm.
"The spring and summer months typically bring increased fuel demand, and prices tend to rise. But no one was expecting OPEC to cut crude supplies, and with both conditions hitting around the same time, it could be a real one-two punch for drivers," said AAA Idaho public affairs director Matthew Conde. "If the market has serious concerns about the possibility of a global recession, that may cushion the blow. But if not, we could be in for a pricey start to the busy driving season."
After dipping as low as $67 per barrel in mid-March, the West Texas Intermediate benchmark for crude oil is currently trading over the $80 mark in the aftermath of OPEC's announcement.
AAA predicts an initial 8- to 12-cent increase in gas prices solely based on the announcement itself.
Recent Headlines
---