Anderson re-elected IPUC president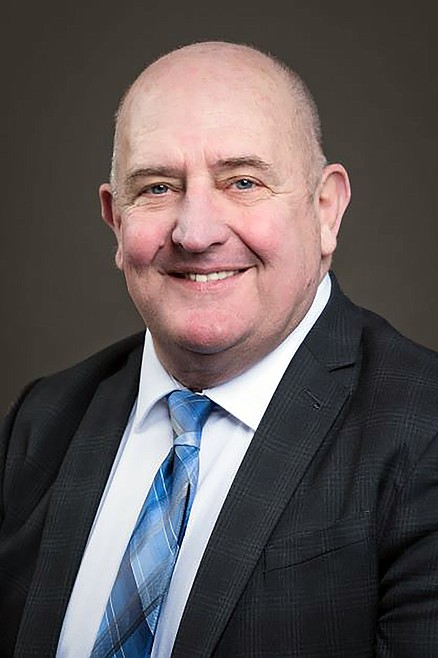 Priest Lake resident Eric Anderson was re-elected as the president of the Idaho Public Utilities Commission on Monday.
Anderson, who was first elected president in 2022, has served as a commissioner since December 2015, when he was appointed by former Gov. C.L. "Butch" Otter. He was re-appointed in January 2019 by Gov. Brad Little.
Commissioner John Hammond made the motion to re-elect Anderson. The motion was seconded by Commissioner Edward Lodge.
"It's an honor to be re-elected, and I look forward to serving the citizens of Idaho by ensuring they continue to receive reliable and safe service from utilities," Anderson said.
Anderson serves on the National Association of Regulatory Utilities Commissioners Committee on Water as well as its Committee on International Relations. In November 2019, he was appointed chair of NARUC's Committee on Water, according to the IPUC website.
Before joining the Commission, Anderson served five terms in the Idaho Legislature, from 2004-2014, and was chairman of the House Ways and Means Committee.
Anderson represented District 1 in the Idaho House of Representatives and served on a number of committees, including Environment, Energy and Technology, Commerce and Human Resources, Resource and Conservation, Business, and State Affairs. He also chaired a legislative Interim Subcommittee on Renewable Energy.
Anderson graduated Eastern Washington University with a bachelor's degree in political science and government. A general contractor and real estate broker, he has served on the board of Sandpoint-based Northern Lights Inc., both as president and vice-president.
The commission regulates investor-owned or privately-owned utilities that provide gas, water, electricity or some telephone services for profit. Each commissioner is appointed to a six-year term by Idaho's governor, and confirmed by the state's Senate.
Recent Headlines
---