POAC welcomes Black Market Trust to Panida stage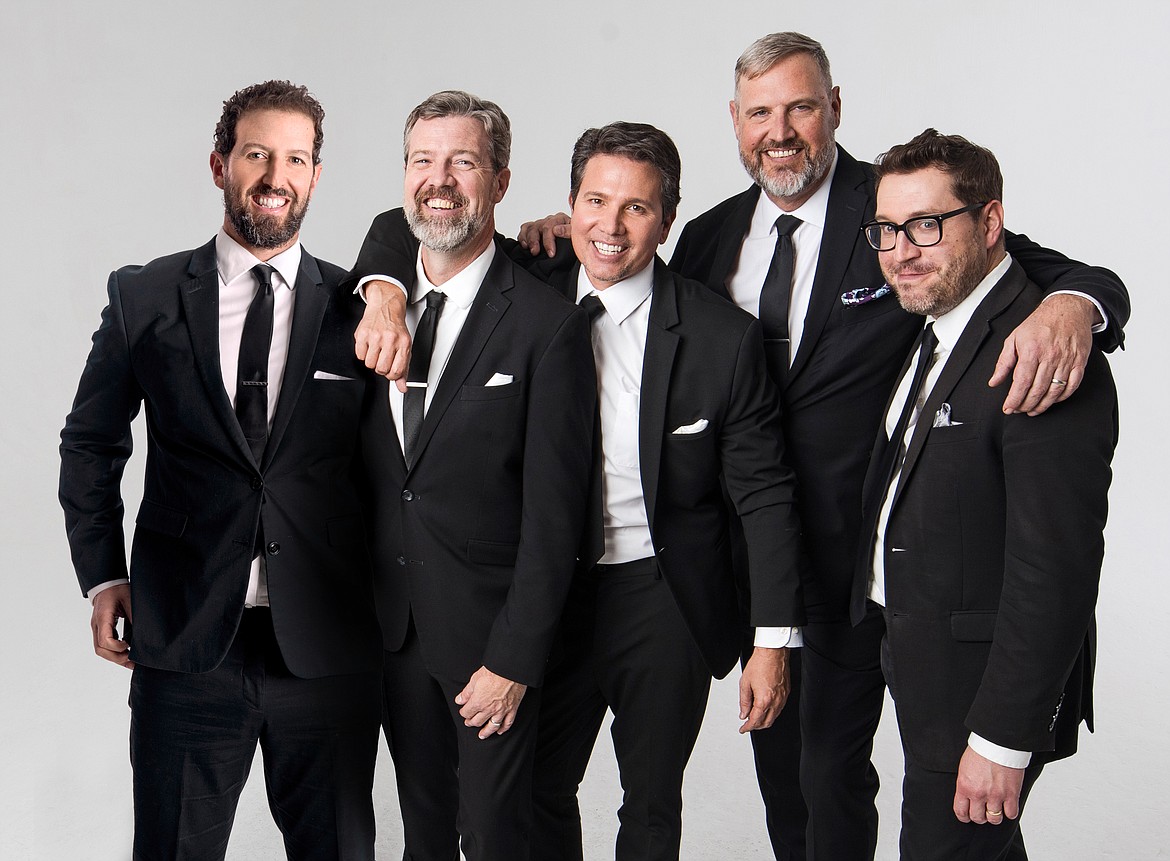 Consisting of five world-class musicians, The Black Market Trust capitalizes on their experience and pedigree to deliver a new and exciting sound.
(Courtesy photo)
SANDPOINT — The Pend Oreille Arts Council is closing out its 2022-23 performing arts season today, April 21 on a high note with the dynamic American pop/vocal jazz band The Black Market Trust.
The concert will begin at 7:30 p.m. at The Panida Theater, 300 N. First Ave., Sandpoint.
The group's musical style combines the sounds of the great American crooners and vocal groups with the romantic Eastern European gypsy fire of jazz guitarist Django Reinhardt. Consisting of five world-class musicians who have traveled the globe recording and performing on the world's biggest stages and with music's most renowned artists, The Black Market Trust capitalized on their experience and pedigree to deliver a critically acclaimed sophomore album that brought a new and exciting sound to 12 tried and true classic songs. More recordings followed, the most recent being the newly released, "Anything For You."
The band's all-instrumental debut studio album, The Black Market Trust, released in 2012, is widely regarded as a milestone in the gypsy jazz world. The band's lead guitarist, Jeffrey Scott Radaich, gained notoriety for his technical prowess and musicality. He has been touted as one of the most innovative and influential American acoustic gypsy jazz guitarists today. With their first release, the band established themselves as leaders and innovators by combining pop "Brill Building" sensibilities with the traditional sound of Django Reinhardt's Hot Club of France Quintet.
From 2009 to 2015, bassist Brian Netzley along with guitarist Radaich, were members of the groundbreaking Gonzalo Bergara Quartet, whose rapid rise in the jazz world was cemented by twice headlining the prestigious Django Reinhardt Festival in Samois-sur-Seine, France (the final resting place of Jazz icon Django Reinhardt). After spending 6 formative years as supporting cast members with Bergara, Netzley and Radaich decided the time was right to focus on a new project that would stay true to their love of Django but combine it with a new American flavor, sound and sensibility. To round out the lineup, Radaich and Netzley added L.A.-based session and touring drummer Brandon Laws, Nick Coventry, a Tucson, Arizona violin hero/Eastern European folk music expert and finally, the newest member of the band, playing piano and keyboard, Matt Politano.
Merging their love of everything from The Mills Brothers to The Beach Boys, Sinatra to Lennon/McCartney, the band began to arrange lead and three-part vocal harmony lines to 12 of their favorite Great American Songbook standards. Using Radaich's emotive, light baritone as the focus and surrounding it with the vocal talents of all the other members, the band began to melt two distinctly different vibes - one of a gypsy campfire, the other a slick metropolitan nightclub - into a cohesive, stylish sound.
"We are excited to close our successful season on a high note with this high energy and virtuosic performance," said POAC Executive Director Tone Lund. "If you love great music and awesome vocals, you don't want to miss this one."
Band members will also participate in POAC's Ovations educational outreach program while they are in Sandpoint.
Tickets are $28 for adults and $10 for youths; and are available online at ArtinSandpoint.org, at the POAC Office, 110 Main St., Suite 101, in downtown Sandpoint, or call (208) 263-6139. Doors will open at 6:30 p.m.
Recent Headlines
---