Moving trucks keep coming to Idaho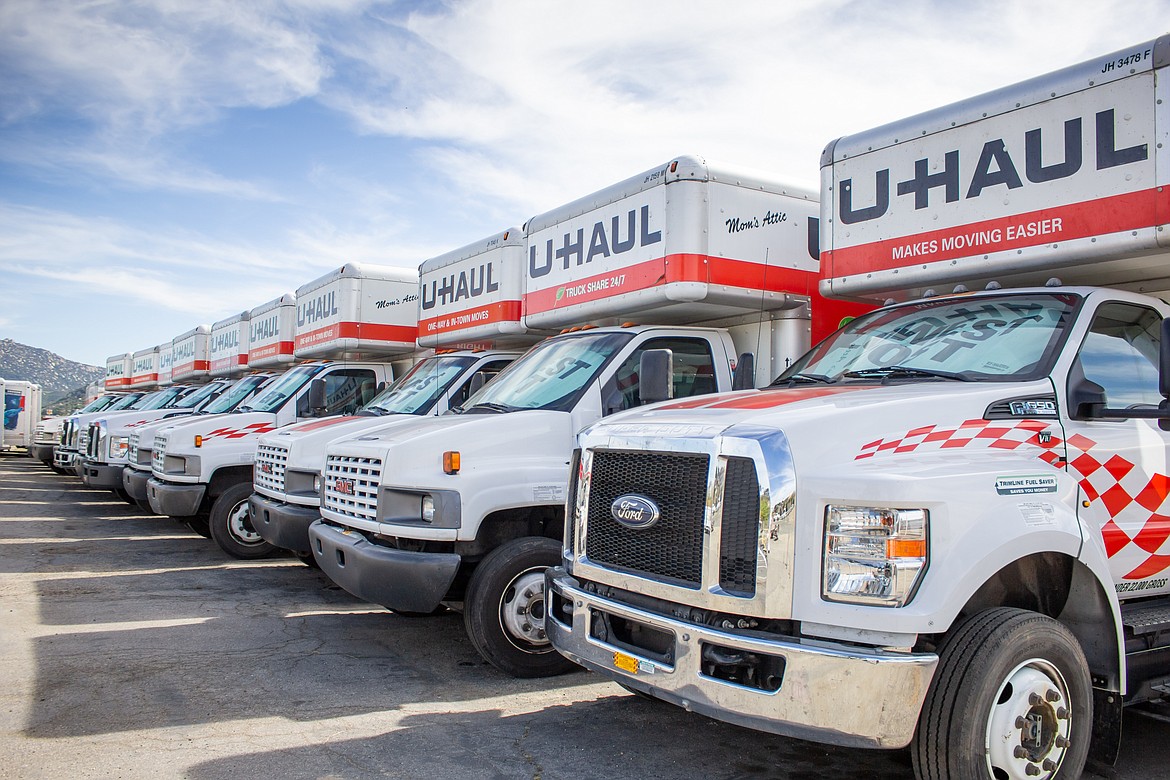 Idaho was the second fastest growing state by population from 2010 through 2020, according to the U.S. Census Bureau, and continued to see growth through 2022 based on reports by privately owned moving companies.
(Photo via SHUTTERSTOCK)
by
JOSA SNOW
Hagadone News Network
|
January 5, 2023 1:00 AM
Idaho was the second fastest growing state by population from 2010 through 2020, according to the U.S. Census Bureau, and continued to see growth through 2022 based on reports by privately owned moving companies.
"Overall moving traffic slowed throughout most of the U.S. but remained busy in the Gem State in 2022," said Jeff Lockridge and Sebastien Reyes in a press release from U-Haul.
The moving and storage company tracked one-way truck travel through the U-Haul Growth Index, where data showed that one-way U-Haul trucks in Idaho increased 4% over 2021, while departures rose almost 5%.
Despite increases in departures, one-way trucks into Idaho still account for more than half of Idaho U-Haul traffic, and the state ranked 10th on U-Haul's growth index by state for 2022.
Manuel Solis moved to Hayden in July, from a city near San Francisco, where home prices are among the highest in the nation. Skyrocketing prices and the political climate motivated Solis to move.
"I love it here. Are you kidding me?" Solis said. "I pinch myself every day. The people, where we live, the lakes, it's amazing."
Since living in Hayden, he's been able to upgrade his family's quality of life, despite taking a hit to his income, and he's grown to love the neighborhood and the small town feel.
"Idaho is a beautiful place to live," said Doug McIntier, a Boise resident and the U-Haul Area District Vice President. "We have been on this growth trend for several years and I don't see it stopping. Idaho is also a great place to live because the standard of living is high, the cost of living is relatively low, and there is still reasonable housing. I see people from California and Texas relocating to Idaho for affordability."
U-Haul Ranked Idaho as the 10th and ninth state for growth in 2019 and 2021 respectively, based on net population increases, which is consistent with the U.S. Census data. By percentage, the U.S. Census Bureau ranked Idaho in the top two states for growth during that time, when Idaho grew by between 1.8 and 2.9%.
North American Moving Company conducted a migration study in 2022 that found that 68% of migration moves in Idaho were inbound to the state, and 32% were outbound.
In the 2022 migration report by North American Moving Company, "the increasing cost of living is a consistent reason that people provide for their move," the company said in a summary on its website. "Many people are actively seeking affordable housing which they can't find while living in their current residence."
The report also cites factors like quality of life and cost of living as motivating people to migrate from one state to another.
Idaho's top growth cities are Nampa, Coeur d'Alene and Meridian, with significant growth in Twin Falls, and Post Falls, according to the U-Haul Growth Index.
The index uses net gain of one-way U-Haul trucks arriving in a city or state, versus departing from that city or state, in a calendar year, according to the press release. Migration trend data is compiled from more than 2 million one-way U-Haul truck transactions annually.
Some other interesting takeaways from the moving company reports show that moving volume overall is down from previous years, indicating that the white hot moving market of 2020 may be cooling off and settling down.
Recent Headlines
---