Bill to punish cities that refuse to enforce abortion laws advances to House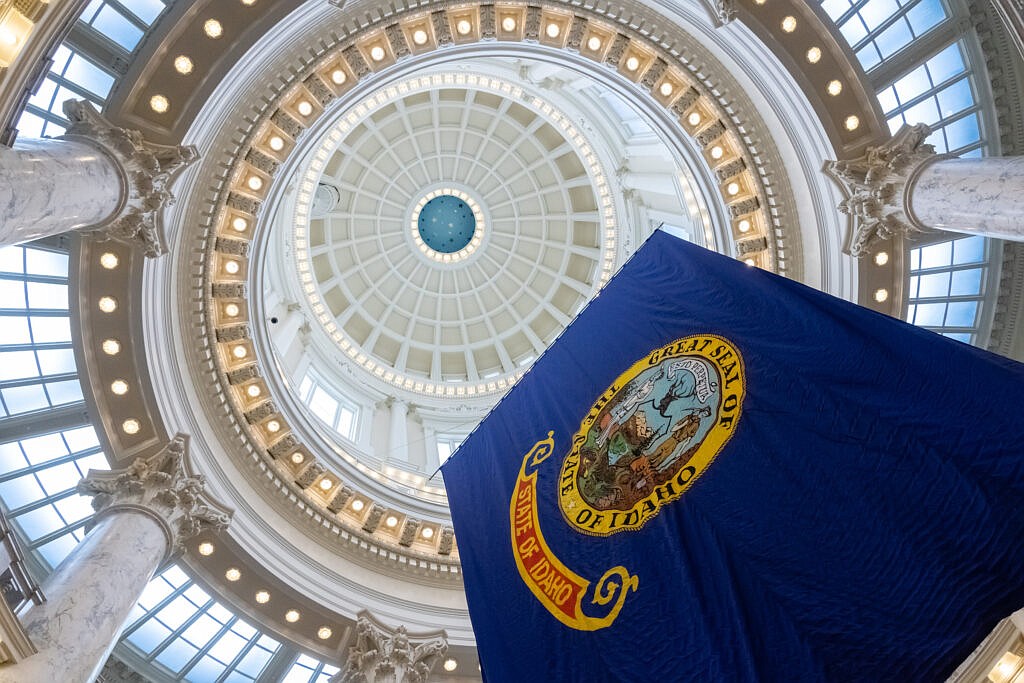 The rotunda at the Idaho Capitol on Jan. 17, 2022. (Otto Kitsinger for Idaho Capital Sun, file)
A bill that would punish cities and public officials who refuse to enforce Idaho's abortion laws by withholding sales and use tax revenue easily cleared the House State Affairs Committee on Wednesday and will now receive a full vote in the Idaho House of Representatives.
House Bill 2 adds amendments to the No Public Funds for Abortion Act, which was signed into law in 2021 and prohibits public funds from being used to "procure, counsel in favor, refer to or perform an abortion." In 2022, following the U.S. Supreme Court's decision to overturn Roe v. Wade, Idaho's trigger law banning nearly all abortions went into effect and the Idaho Supreme Court ruled the ban could stand earlier this month.
Violations related to promoting or referring a person for abortions are tied to a section of Idaho Code about misuse of public dollars. The punishment for those violations ranges between a misdemeanor and a felony.
The bill, sponsored by Rep. Bruce Skaug, R-Nampa, comes after the Boise City Council narrowly passed a resolution in July 2022 limiting city resources from being used to take legal action against someone for seeking or performing an abortion.
The resolution prohibits law enforcement and others from prioritizing investigations for the purpose of prosecuting abortion providers. So far, Boise is the only city that has taken such action in Idaho.
Under the proposed law, Boise's allotment of sales tax — which was $6.7 million in 2022, according to a city budget report — would be held back by the Idaho State Tax Commission unless the resolution is repealed or rescinded.
During testimony on the bill Wednesday morning, Idaho Family Policy Center President Blaine Conzatti told the committee allowing such a resolution to stand would be to endorse anarchy in Idaho's government.
Tammy Payne, representing Right to Life Idaho, spoke in favor of the legislation and said the withholding of sales and use tax was an appropriate punishment.
"We believe the public officials, cities, counties and their governing bodies should be held to the same standards as the general public," Payne told the committee.
One individual spoke against the bill, saying entities should have the right to decide what is best for their own constituents.
With the exception of "no" votes from the committee's two Democratic members, Rep. John Gannon, D-Boise, and Rep. Sakena Lesmeister, D-Boise, who is sitting in as a substitute for Rep. Brooke Green.
The Idaho House of Representatives will vote on the bill in the coming days of the session, and if it passes, it will be transferred to the Senate.
---
This story was originally published Jan. 18, 2023 by the Idaho Capital Sun.
Recent Headlines
---