Bonner County History - Jan. 19, 2023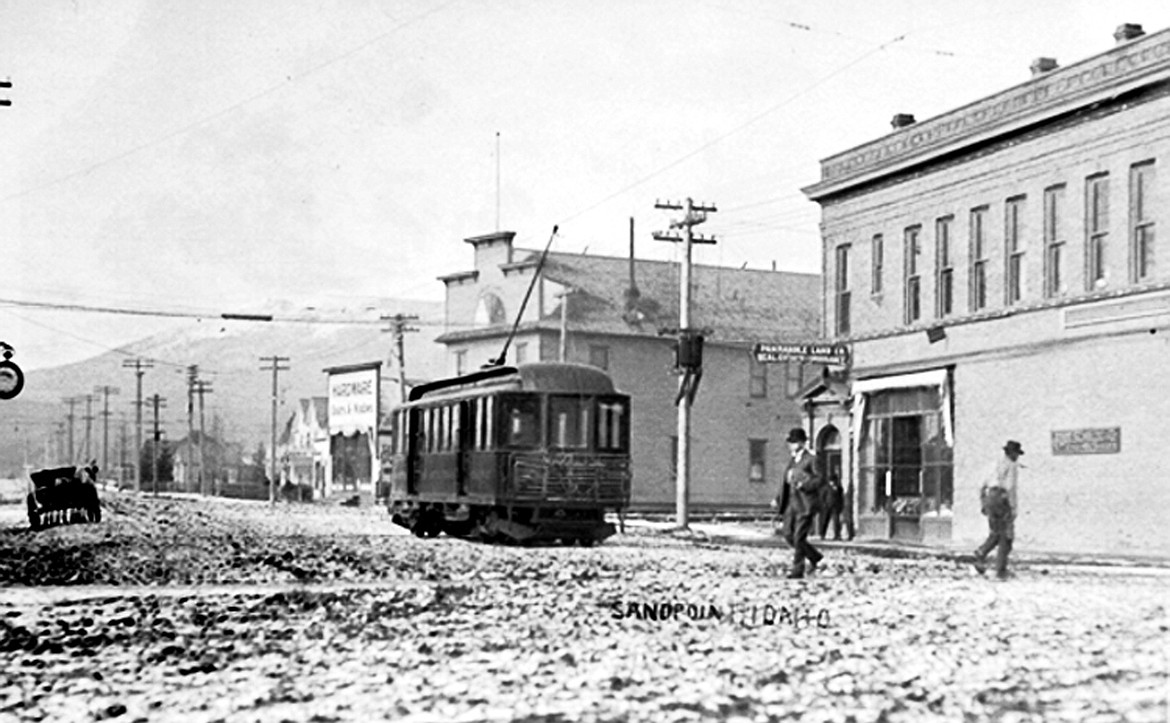 |
January 19, 2023 1:00 AM
Brought to you by the
Bonner County Historical
Society and Museum
611 S. Ella Ave., Sandpoint, Idaho, 83864
208-263-2344
50 Years Ago
Sandpoint News-Bulletin
Jan. 19, 1973 – FIRE CALLS
City firemen extinguished three minor blazes Jan. 8, at 914 Pine, 705 Washington, and First at Lake. Two occurred while thawing frozen water pipes.
•••
SURPRISE CHRISTMAS VISIT
First Lt. and Mrs. Dennis James drove from Havelock, N.C. to Sandpoint for a surprise holiday visit with his mother, Mrs. Rose Perry, brother Randy James, and other relatives. They braved snow and blizzard conditions in several locations along their route. James is presently at Little Rock, Ark., for eight weeks of special pilots' training.
•••
WEATHER HAS REPEAT PERFORMANCE
The area is having a repeat of the weather that kept the Pacific Northwest in the grip of a cold wave early in December followed by moderating temperatures and heavy rains. Northern Idaho is in the second phase of the repeat performance, with unseasonably warm weather and steady rainfall below the 3,500 foot level. Temperatures began moderating Jan. 11, with a snowfall of 10 inches. The warming front and rain that then moved in, turned highway and roads to sheets of ice.
•••
ANTLER CONTEST WINNERS
George Agar won first place in the Bonner County Sportsmen's Antler contest, with a big rack of elk antlers. Brian Sawyer won the typical mule deer trophy and Ernie Bartleson had the best typical white tail deer antlers.
100 Years Ago
Northern Idaho News
Jan. 19, 1923 – CENTER VALLEY NEWS
Little Kenneth Tucker had the misfortune to fall down stairs one morning last week but he suffered no ill effects from the fall. Clifford Tucker has been on the sick list but is able to go to school again.
•••
50 DELINQUENT IN WATER RENTALS
Fifty Sandpoint water patrons are delinquent from four to ten months in their payments, and the total amount involved is about $250. Not all of these delinquents are of the "lower five" element, either; for some there are among them who are "proud of themselves and proud of their pride;" also two or three business houses. But whether high or low in their social or business standing, they must pay up January 25, or their supply will be turned off. Such was the city council's order last night; the water commissioner has instructions to carry out the order.
•••
LOCAL MAN CHARACTER IN MOVIE
E. Ives, who with his wife returned to this city last fall after several years absence, modestly admitted to a reporter that he was "something of a movie actor." "Anyhow," said Mr. Ives, "I had a small part in the making of the new picture 'The Grubstake,' which was recently sold in New York City for $600,000." This is the picture produced by the Nell Shipman company last summer at Minnehaha park, six miles out from Spokane.
For more information, visit the museum online at bonnercountyhistory.org.
Recent Headlines
---