Exhibit illustrates dreamy artwork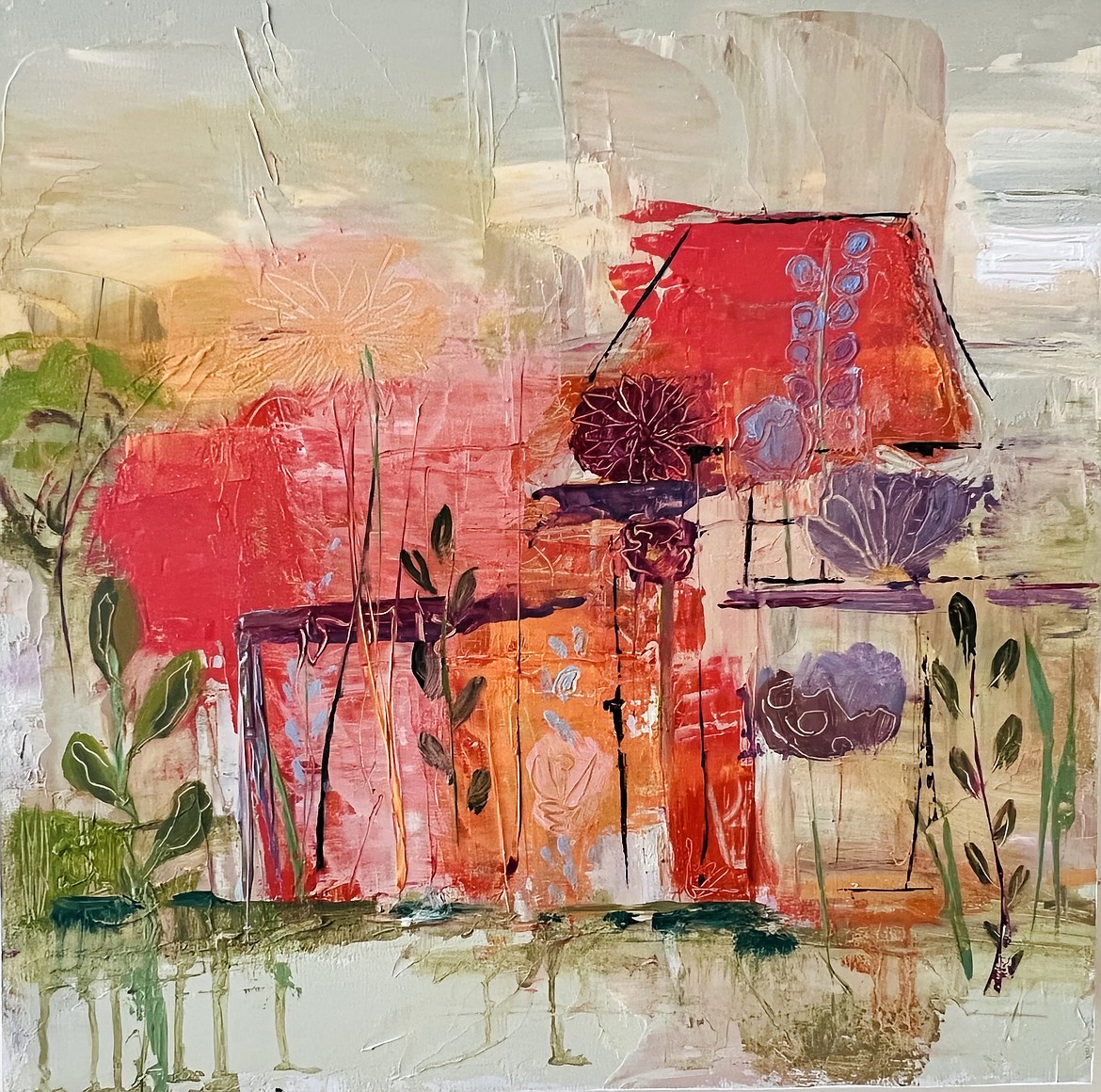 "Nicole's Garden" by Suzanne Jewell is one of many bright paintings included in POAC's Dreams Illustrated exhibit at the Columbia Bank Community Plaza, 231 N. Third St.
(Courtesy photo)
|
January 20, 2023 1:00 AM
The community is invited to join the Pend Oreille Arts Council at the "Dreams Illustrated" exhibit reception today.
The reception will be held from 5 to 7 p.m. at the Columbia Bank Community Plaza, 231 N. Third Ave. Nine local artists have contributed contemporary works to this exhibit: Lucy West, Teresa Rancourt, Peggy Compton, Foster Cline, Susan Gallo, Suzanne Jewell, Rob Turnlund, Kendall Wishnick-Adams and Penny Ottley.  
Visitors may enjoy complimentary wine while getting a much-needed dose of color during the greys of January. Licensed massage therapist Lilian Lassen will gift a few visitors a 15-minute massage during the reception.
As always, all donations and a portion of sales go directly to supporting POAC's mission to bring arts to the community. Please join us in supporting local artists and enjoying an evening of art, wine and community. 
Information: POAC, 208-263-6139, or online, artinsandpoint.org
Recent Headlines
---