Bonner County History - Jan. 22, 2023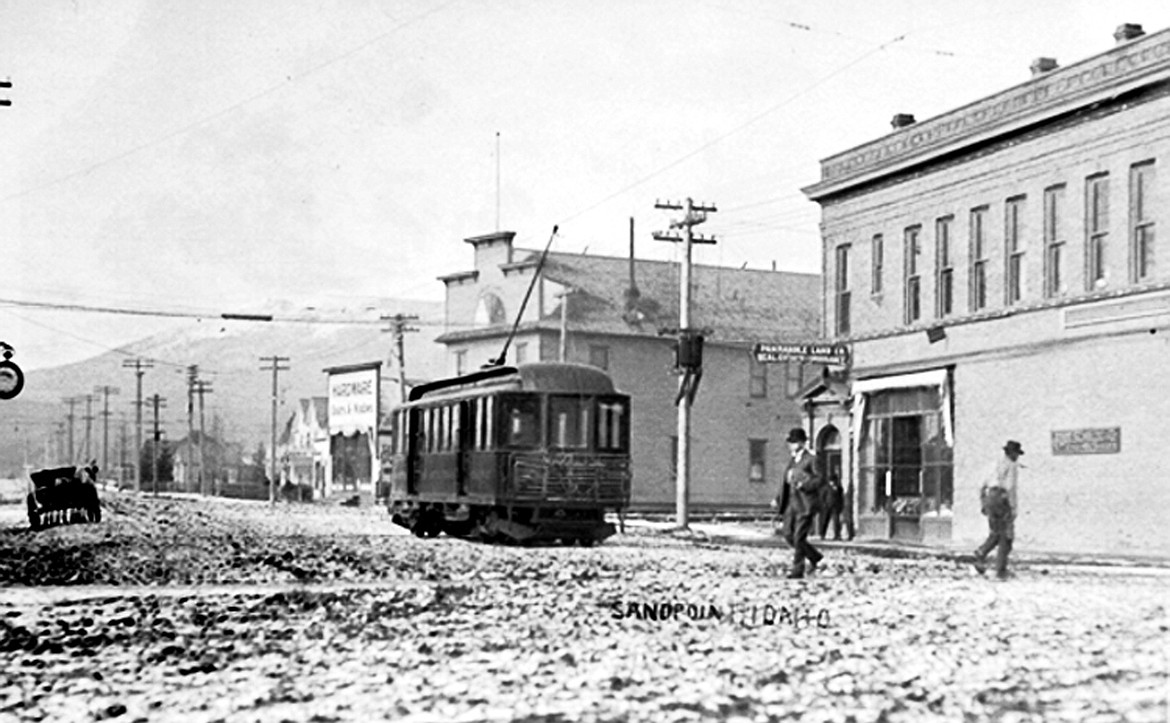 |
January 22, 2023 1:00 AM
Brought to you by the
Bonner County Historical
Society and Museum
611 S. Ella Ave., Sandpoint, Idaho, 83864
208-263-2344
50 Years Ago
Sandpoint News-Bulletin
Jan. 22, 1973 – NEW SCHOOL ADDITION
Washington Elementary School's new $205,024 addition, with offices, two classrooms, a multi-purpose room, a kitchen, and a furnace room, is now in use. The multi-purpose room is being enjoyed the most. Principal Richard Bloom said the M-P room, the first ever in a Sandpoint elementary school, is booked solid from 9 a.m. to 9 p.m. all week and on Saturday mornings. A wide hallway separates the M-P room from classrooms. An enclosed stairway serves as a fire escape for second-floor rooms of the old building and access to the new addition's furnace room.
•••
LOCAL ON IDAHO HISTORY COUNCIL
Mrs. Gene Littlefield has been named to the State Historical Society advisory council. Mrs. Littlefield, an active member of the Bonner County Historical Society, commented "it is a real advantage to have a local member on the council so we can be better informed on the work going on throughout the state."
•••
SCHWEITZER SETS CHURCH SERVICES
Religious services will be held at Schweitzer Basin each weekend for skiers who desire to attend. Rev. David Hathaway will hold a non-denominational Christian service at the Schweitzer Overnighter recreation room at 6 p.m. Saturdays. Sundays at 11:45 a.m., Rev. Robert Schlin, S.J., will celebrate a Catholic Mass at the Schweitzer Day Lodge.
100 Years Ago
Northern Idaho News
Jan. 22, 1923 – ANNUAL ICE HARVEST
The Spokane Hazelwood Creamery put 125 men to work in its annual ice harvest at Blanchard lake, which has eight inches of ice on it. Depending on the weather, the men will be employed for 30 days, possibly longer. 60,000 tons of ice will be cut and stored at the company's icehouses there.
•••
COMMISSIONERS CUT COUNTY NURSE
The county commissioners decided by unanimous vote to abandon the office of county nurse.
•••
COUNTY GETS BIG MOVIE STUDIO
Construction of a large motion picture studio at upper Priest lake will be started by Miss Nell Shipman as soon as weather permits. Around the studio will be a score of artistic buildings, composing a complete motion picture colony, with laboratories, an indoor stage, executive offices, projection rooms, dark rooms, and a power plant. The center will be the permanent home of Nell Shipman productions.
•••
TO BUILD WHARF ON PEND OREILLE
In the post office are posted blueprints for a wharf which the A.C. White company asks permission to construct for their mill at Dover. Along with the plans is this notice: "To whom it may concern: Application has been received from A.C. White Lumber Co., Dover, Idaho, for a federal permit to construct and maintain a wharf in Lake Pend Oreille at Dover, Idaho." It is signed by Edward Schultz, colonel, corps of engineers, U.S. engineer office, Seattle.
For more information, visit the museum online at bonnercountyhistory.org.
Recent Headlines
---