Darrel Bruce Manning Jr., 48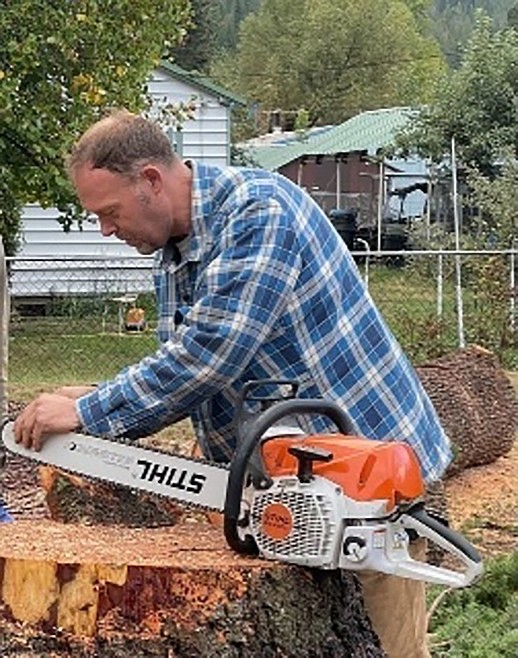 |
January 22, 2023 1:00 AM
We are saddened to share that Darrel Bruce Manning Jr., 48, passed away Wednesday, Jan. 18, 2023, in Sandpoint, Idaho, due to a probable abdominal aortic aneurysm. Memorial services will be held at 3 p.m. Saturday, Jan. 28, 2023, at the Seventh-day Adventist Church in Sandpoint.
Darrel was born on Oct. 15, 1974, in Eureka, Calif., to Darrel and Anita Manning. He attended Fresno Adventist Academy and spent his summers volunteering at Redwood Creek Summer Camp as well as logging. In 1994, he was recognized as a Community Hero and was given the honor of carrying the Olympic torch in San Jose, Calif., as it made its way to the Olympic games.
Darrel married January David on Sept. 10, 2000, in Forest Hill, Calif. In 2003, the couple welcomed their first child, a son named Nathaniel. Two more sons, Colton and Ranger, would follow before a daughter, Cora Rose, followed by another son, William.
While in California, Darrel worked as a truck driver in the Sacramento area. He and his family moved to Idaho in 2005 and he began work as a spray foam insulation technician.
In his free time, he enjoyed camping, hiking, caving, canoeing, logging and riding his dirt bike. However, his greatest joy in life was being a father and spending time with his kids. He loved Christ and was an active member of the Seventh-day Adventist Church. He had a kind, helpful soul and was always willing to help others.
His memory lives on in his wife, January; their five children, Nathaniel, Colton, Ranger, Cora Rose and William; father, Darrel; mother, Anita; and sister, Allison LaTour; as well as his maternal grandmother Velma, numerous family members and dear friends.
In lieu of flowers, a fund has been set up for his children's education. If you'd like to donate, please visit gofund.me/81318c9f.
Lakeview Funeral Home in Sandpoint is handling the arrangements. Please visit Darrel's online memorial at www.lakeviewfuneral.com and sign his guest book.
Recent Headlines
---