Couple excited to be part of Dub's next chapter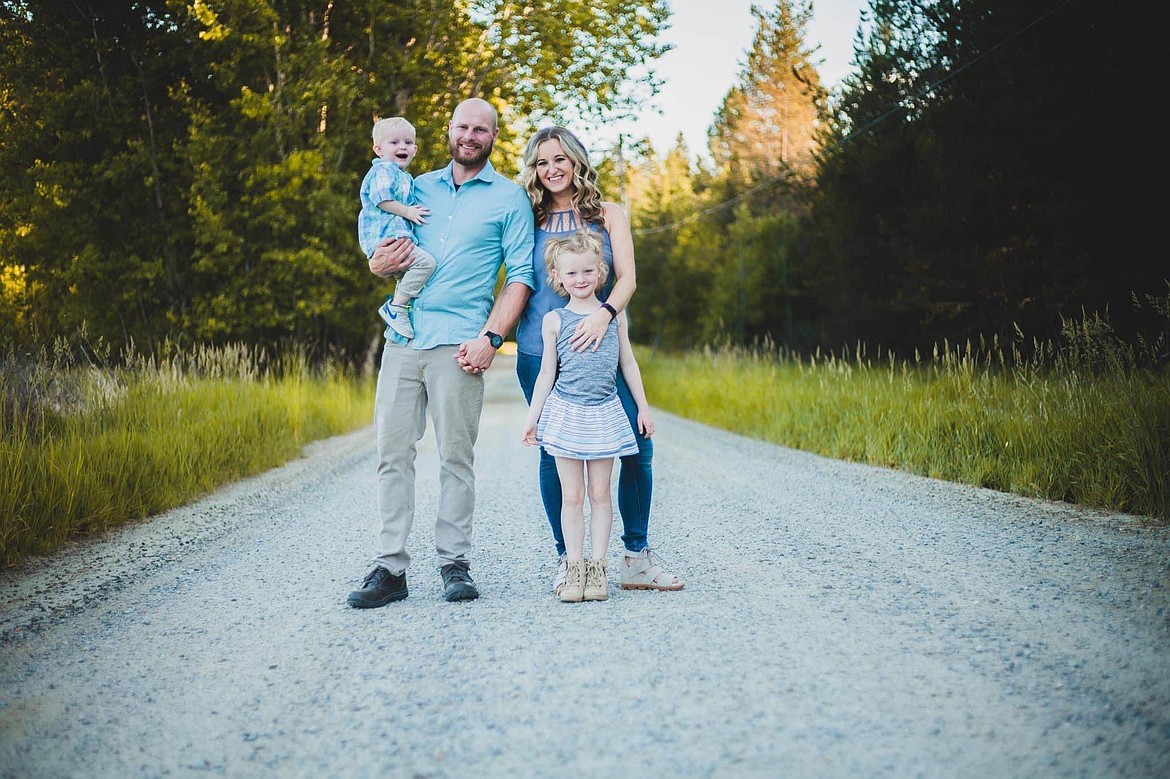 Ryan and Bethany Welsh pose with their daughter, Hayden, 8, and their son, Carter, 3. The couple will be taking over running Dub's when it reopens this spring.
(Courtesy photo)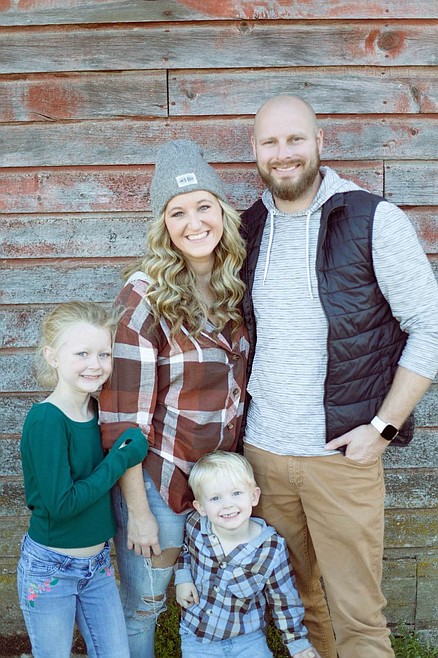 Ryan and Bethany Welsh pose with their daughter, Hayden, 8, and their son, Carter, 3. The couple will be taking over running Dub's when it reopens this spring.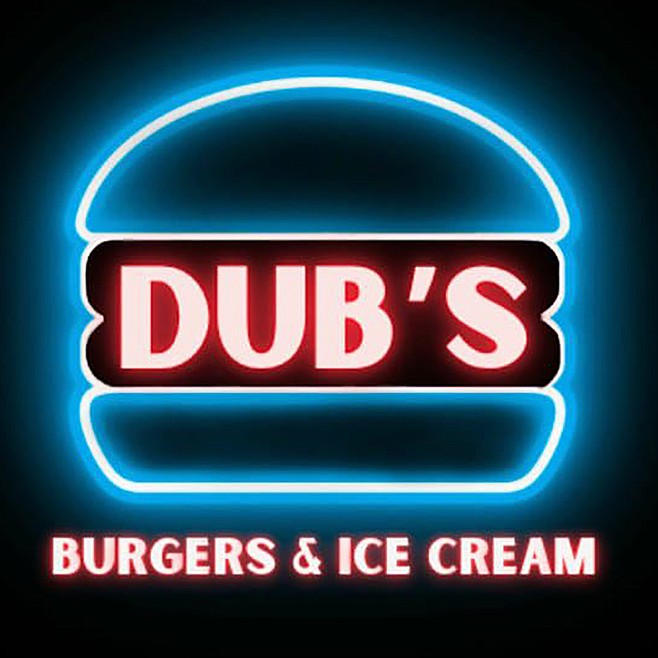 Ryan and Bethany Welsh unveiled Dub's new logo on social media on Monday.
Previous
Next
SANDPOINT — Not only is Dub's reopening, but it's also staying in the family.
Like many in the community, Ryan and Bethany Welsh were saddened when rumors swept the community last fall that the iconic restaurant might close, taking with it generations of names carved in the window sills and handprints under the counter.
Austin and Kristi Terrell, son-in-law and daughter of owners Marty and Jeralyn Mire, quickly put the rumors to bed, assuring everyone that the restaurant was only closing for the slow winter months.
But those rumors sparked a conversation between the Mires and the Welshes on "what if." What if they didn't have to worry about what would happen to the restaurant? What if they took over running the restaurant?
A series of conversations between the Mires and the Welshes followed, covering everything from the pending sale of the property to the challenges of running a restaurant and everything in-between.
"We've been really upfront with Ryan and Beth about the situation," Jeralyn Mire said. "In fact, probably the first two meetings, Marty did nothing but try and talk them out of it. It's hard to find employees. It does a booming business in the summer, the winters can be tough."
But they told them, if they were still interested, there was nothing like being a part of the community — that they carry with them so many special memories of the students they've worked with or the special memories of which they have been a part.
Despite the cautions, the couple told the longtime owners that they were still on board and couldn't wait to be a part of Dub's next chapter.
"Upon hearing that Dub's was closing down for the season, we wanted to reach out and jump in to ensure it could reopen," Ryan and Bethany Welsh said. "These past few years, we have seen so much change and growth in our not-so-little town anymore that we couldn't bear to not see Dub's return."
The Welshes said they have big plans ahead but want to get the details worked out and everything in place before announcing them. However, one that they said they could talk about is hosting an ice cream sweepstakes where winners have a chance to win a year of free ice cream.
While a deal is in the works for the city to buy the property, it must first be approved by the city council. The building would then be leased back to the Mires, who plan to sublease it to the Welshes to continue running Dub's with the potential to buy the business down the road.
It was important to the Mires to keep Dub's going if possible and to give the Welshes "some time under their belt running it and figuring things out," Jeralyn Mire said.
Dub's has been a part of the community for more than 70 years, first opening in 1951. Mire took over in 1988 and, after 32 year,s he was ready for a break and turned it over to his daughter and son-in-law, Kristi and Austin Terrell, in 2020.
However, in September 2022, the couple posted on social media that Austin Terrell had a chance to pursue an opportunity in his field which meant putting Dub's on hold temporarily. With winter being a slow month and having "quite a bit of travel" planned, the Mires said they opted to shut down over the winter months as they look at possible options.
Born and raised in Sandpoint, Bethany Welsh grew up around Dub's and has fond memories of celebrating special occasions there. A "shirttail relation" of the Mires, she is no stranger to the restaurant industry and neither is Ryan Welsh. In addition, he brings a background in running his own business.
"We're elated to bring you all the food, treats and great memories you have been enjoying at Dub's for many years and hopefully create the kind of environment to inspire new memories, too," Ryan Welsh said.
While they plan to open sometime this spring, the Welshes said they have no definitive date.
"I know people are excited, and we're excited, he said. "While we want to open as soon as possible, we also want to make sure we do it right, for the community and for Dub's."
Doing it right, and honoring the legacy of Dub's, is important to them, Bethany Welsh agreed.
"We want to really dot our I's, cross our T's before we announce a specific date," she said, adding the couple wants to make sure they get everything lined up before they announce a firm date.
At the moment, they are working to clean the restaurant, refresh the interior and plan how to blend the best of the past with the best of today and the future.
"We want to keep the nostalgia of Dub's alive," Ryan Welsh added. "We want to preserve those memories, but also update some things."
The community thrives on just that — being a community, Bethany Welsh said.
"When you left City Beach and wanted a treat, you headed to Dub's. When you were in high school and wanted to see your friends, you headed to Dub's," she added. "It was just one of those good go-to places."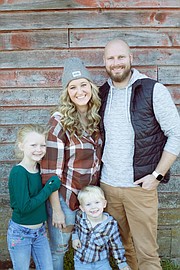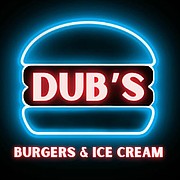 Recent Headlines
---