Meeting shows local soil science in action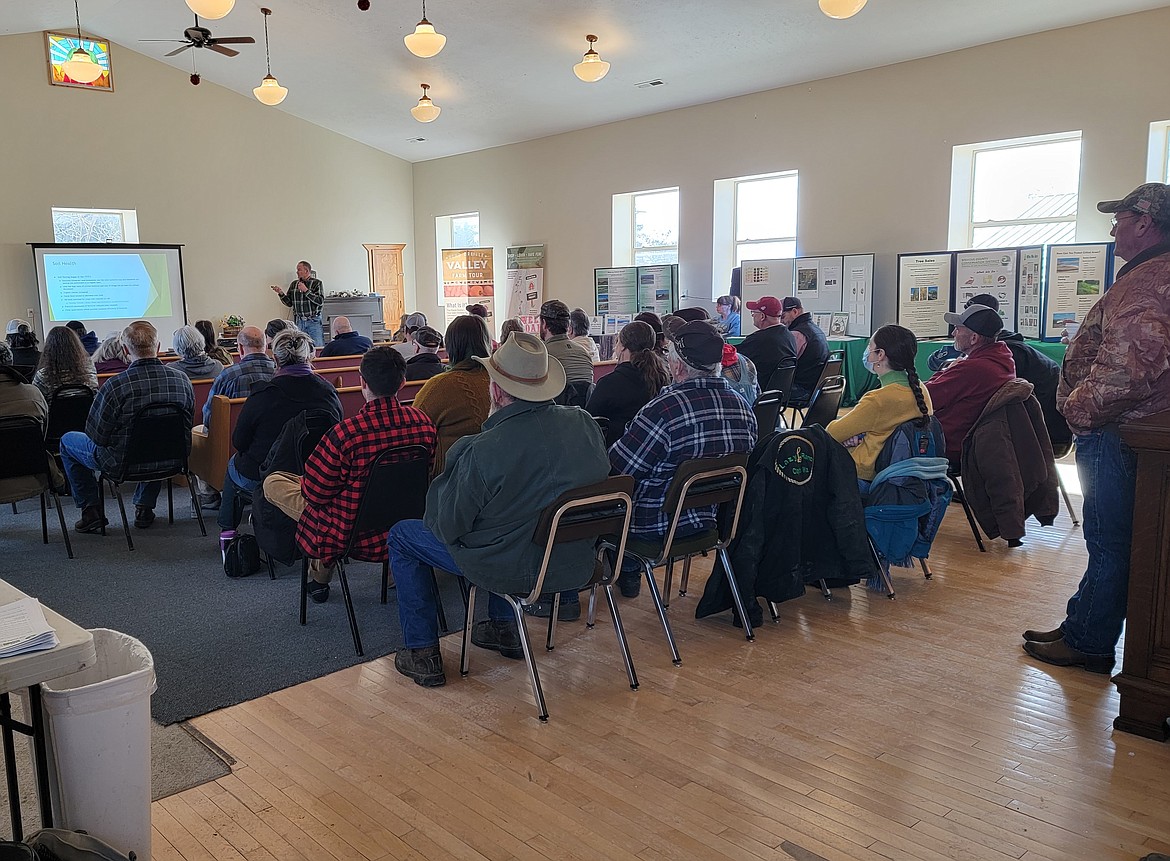 Participants in the 2022 Soil Health Stewards' annual meeting listen to a speaker. This year's meeting is set for Feb. 10 in Deer Park, Wash.
(Courtesy photo)
|
January 25, 2023 1:00 AM
In collaboration with the Pend Oreille and Stevens County conservation districts, the local chapter of the Soil Health Stewards group aims to establish a producer-driven soil health research network relative to the region's needs.
This includes hosting open public meetings where residents can engage with each other, learn from experienced local growers and ag professionals, and receive feedback and support for their operations. As such, the 2023 Soil Health Steward's annual meeting, will feature a day of expert speakers with a focus on cover crops and grazing management.
This year's annual meeting will be held from 9 a.m. to 3 p.m. on Feb. 10 at the Deer Park Fire Hall in Deer Park, Wash. The cost is $20 per person and includes lunch and refreshments, and a full day of excellent information on soil health practices. There will also be door prizes, booths with information and swag, and a question-and-answer session. Registration is required.
The keynote speaker for the event is Keith Berns, co-owner and operator of Green Cover Seed, who will share the benefits of cover crops through research, education and product development. Green Cover Seed is one of the major cover crop seed providers and educators in the United States.
Other speakers include Chris Schachtschneider, who will talk about grazing management, and the Washington Soil Health Initiative Team talking about soil test analysis.
To register, go to tinyurl.com/SHSmeeting23. For questions regarding registration, or if you are a business that would like to donate a door prize, please reach out to the Stevens County Conservation District at SCCD@stevenscountywa.gov or 509-684-7579.
Recent Headlines
---