IDLA officials speak to House Ed Committee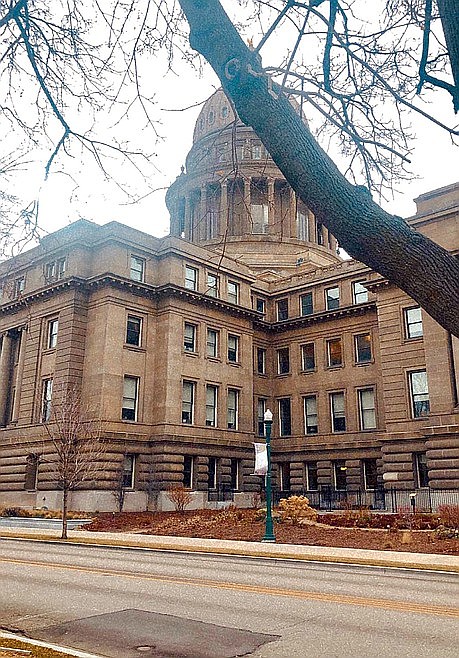 Idaho Digital Learning Academy officials are hoping to help send students soaring toward success through its digital literacy program, "Launchpad."
Superintendent Jeff Simmons and director Jolene Montoya discussed the digital program 'Launchpad' Jan. 23 with the House Education Committee.
Launchpad is a literacy program that provides students with face-to-face work with an extra teacher, smaller group sizes and enhanced targeted instruction to enforce the need of literacy and education through the youth.   
After 20 years, IDLA has helped over 700 students and can be found in 17 districts but is ready to expand, IDLA officials told legislators. Digital learning offers schools in the community more options for supplemental aid. This means that online learning does not use the full time in the classroom but only about five hours a week. The digital learning academy partners with schools across Idaho to enhance the learning of students in the area.   
With the need for paraprofessionals and teachers across the state, Simmons and Montoya said IDLA provides online learning to benefit students in Idaho communities. Using Idaho certified teachers who may be retired, or just need to stay home in today's world, the Idaho Digital Learning Academy provides many opportunities for students and teachers.   
Many may ask if this program sees a rate of improvement amongst students of all education levels. What IDLA found was that of the students who were below grade level, those students who were at grade level, and even the students above grade level, with the help of digital learning and targeted instruction, all those students had a rate of improvement. This means students below grade level were able to be at grade level after just 16 weeks, the pair told legislators. This also includes students at, or above grade level also improved upon those 16 weeks of targeted practice.   
The digital learning community also benefits students mentally. No more anxious or shy learning, worrying if the teacher will call on you and get the answers wrong in front of everyone. The students' answers are private only between the teacher and student and the student is also offered immediate feedback.   
Idaho Digital Learning Academy offers multitudes of benefits and array of options for schools, students and teachers across Idaho.   
Cheyenne Hill is an intern with the University of Idaho McClure Center for Public Policy Research and the UI JAMM News Service.
Recent Headlines
---