Engelhardt chosen as new county assessor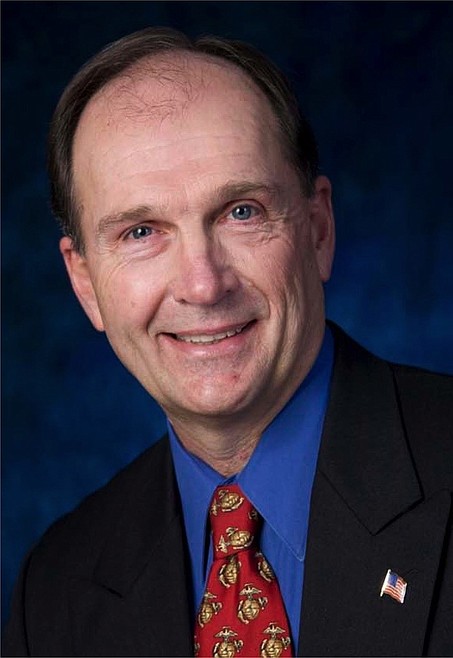 by
LAUREN REICHENBACH
Staff Writer
|
June 2, 2023 1:00 AM
Dennis Engelhardt was selected as the new Bonner County assessor in a 2-1 vote by the county commissioners Thursday to replace Grant Dorman who is stepping down for health reasons.
It was a very close race, according to Commissioner Steve Bradshaw, who said that Engelhardt and other candidate Tom Brown would both be excellent selections. Also named a finalist by the Bonner County Republican Central Committee was Dan Rose.
"For me, previous experience was kind of the scale tipper on that," Bradshaw said.
Commissioners Luke Omodt and Bradshaw voted in approval of Engelhardt while Commissioner Asia Williams voted against him. While she said she has nothing against Engelhardt, Williams said she felt overwhelming support from Bonner County District 2 residents for Brown.
However, despite support for both Engelhardt and Brown from both commissioners and members of the assessor's office, many voiced significant disappointment in the BCRCC's selection process of the candidates.
"I think the Bonner County Central Republican Committee did the entire county a disservice," Bradshaw said. "There were four applicants that were qualified, that actually know the job and can do the job who were completely passed over as a slap in the face to the Bonner County commissioners without a doubt. It was definitely an intentional slam to the commissioners. But in doing so, it was also a finger in the air for every tax-paying citizen in Bonner County."
A few members of the assessors office also voiced their sadness that no one from their office was chosen as a candidate.
"Within the office, we have a lot of great leaders in my opinion," said one assessor's office employee, Marciano Meckle. "I hope they're prepared … for the storm we're about to walk into."
Scott Herndon, chair of the BCRCC, said an in-depth, 20-question questionnaire was given to all candidates and the committee heavily considered everyone before coming to a decision on its top three.
"I do want to commend everyone who participated and let them know that we took them very seriously, everyone who applied," Herndon said. "Even though we didn't pick anybody from the assessor's office, I was very impressed with the quality of the candidates that we considered."
Williams said she has no doubt the assessor's office will continue to run smoothly regardless of who is in charge.
"The assessor's office is going to run smoothly because you guys are the train," she said. "But you need someone who knows how to lay the track smoothly in front of you."
Engeldhardt will be sworn in Monday, June 5, at 9 a.m. at the Bonner County Administration Building, 1500 U.S. 2, Sandpoint.
Recent Headlines
---