Sandpoint track and field holds annual awards ceremony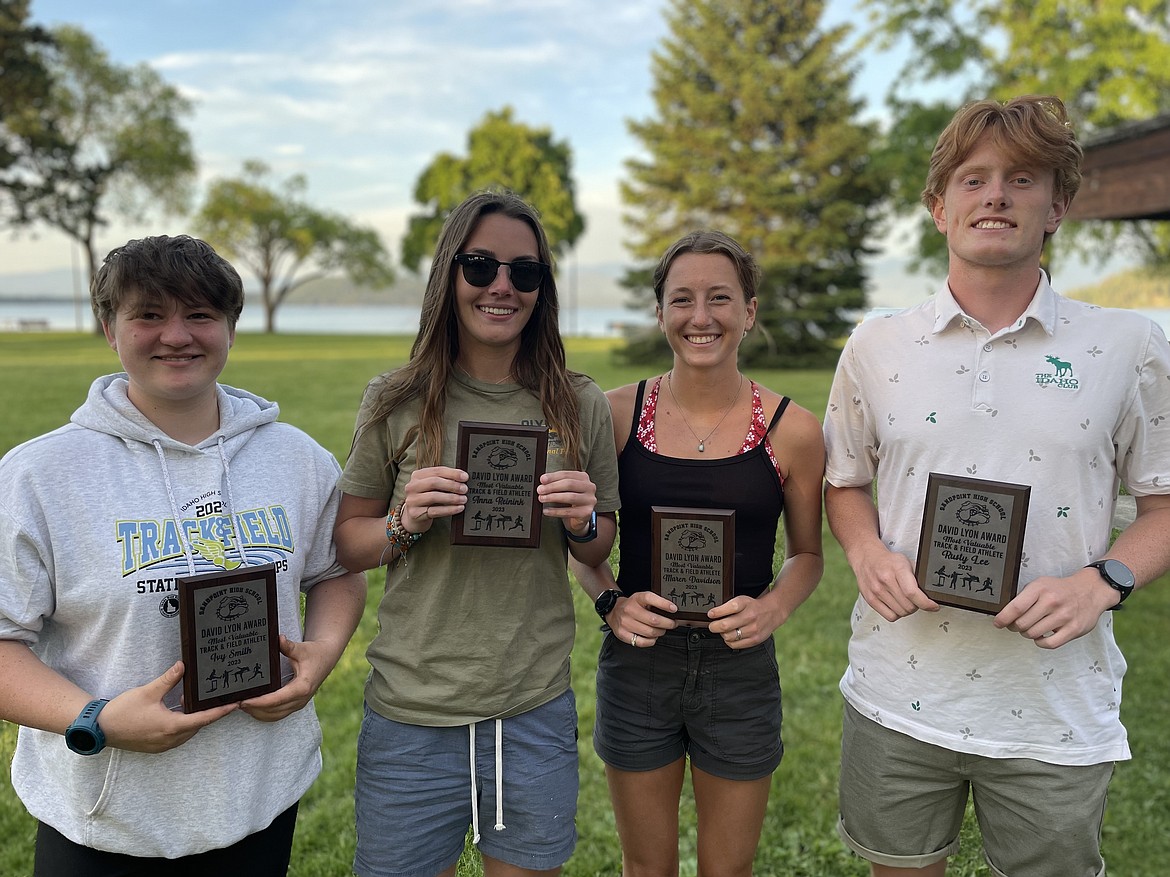 Sandpoint track and field athletes pose with their David Lyon Track & Field Athlete of the Year Award's. Pictured, left to right: Ivy Smith, Anna Reinink, Maren Davidson, Rusty Lee.
(Courtesy Photo)
The Sandpoint track and field team held their annual awards ceremony at Sandpoint City Beach on Wednesday. A student from every track and field category was recognized for their efforts this season.
David Lyon Track and Field Athlete of the Year Award - Ivy Smith, Maren Davidson, Anna Reinink, Rusty Lee.
New School Record - Rusty Lee, 300-meter hurdles, 38.20 seconds
Throws Coach's Award - Alex David, Ben Stockton
Pole Vault Coach's Award - Devin McDaniel, Erika Edmundson, Klein Fragoso
Sprints Coach's Award - Aliya Strock, Ryder Haynes
Jumps Coach's Award - Noah Roark
Distance Coach's Award - Lily Richardson, Grace Rookey, Nathan Roche, Daniel Ricks.
High Point Award - Ivy Smith, Rusty Lee
Newcomers Award - Ani Vick, Callahan Waters
Recent Headlines
---