Pride and joy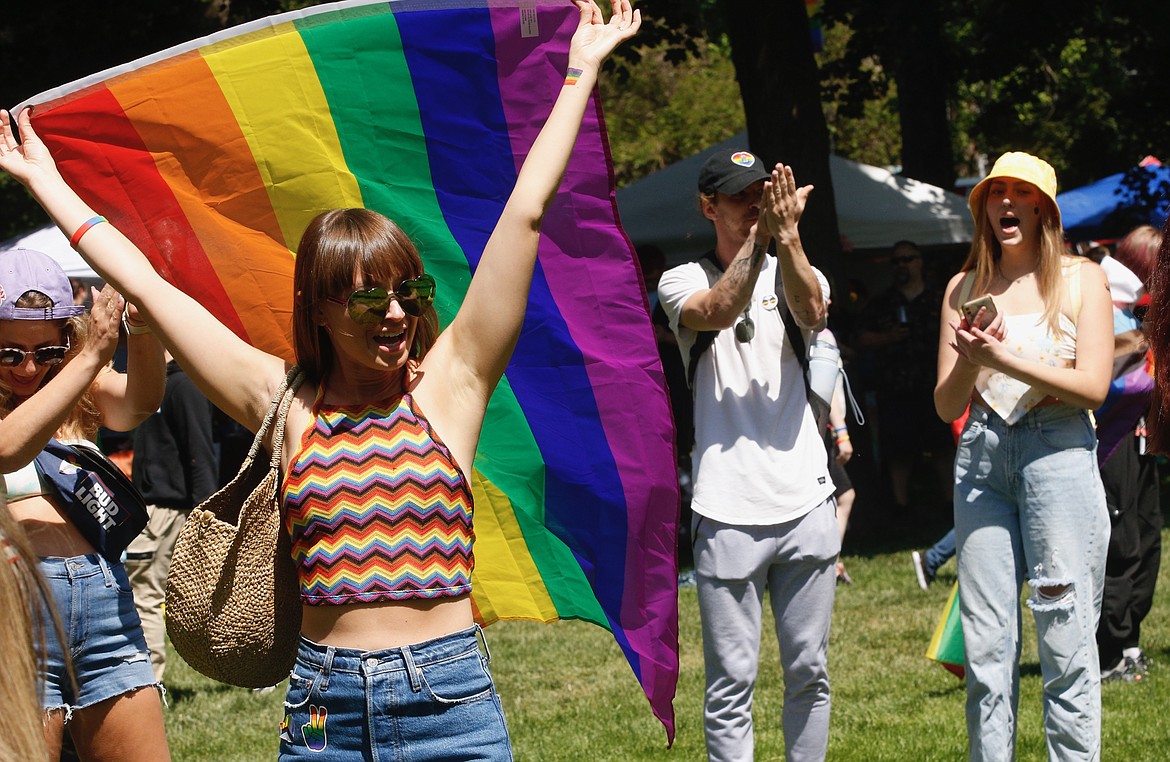 Mallory Nehlich danced in City Park on Saturday, where thousands celebrated Pride.
KAYE THORNBRUGH/Press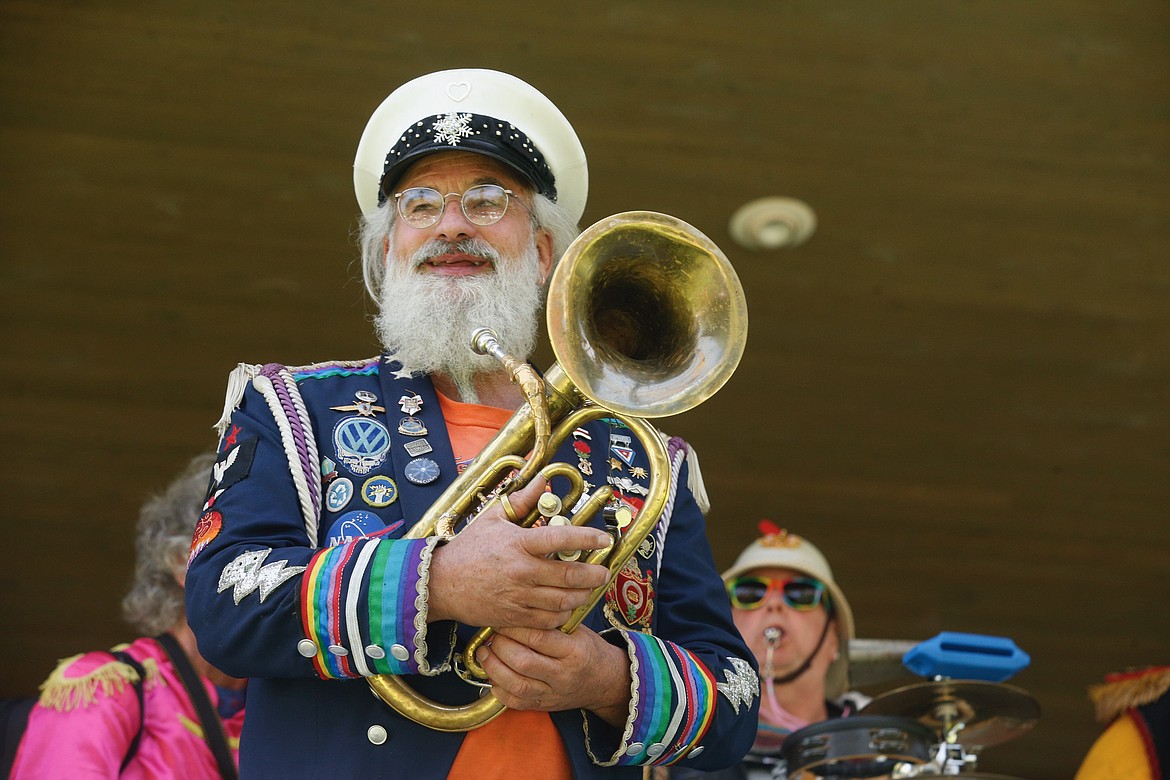 A marching band entertained the crowd who filled City Park on Saturday during Pride in the Park.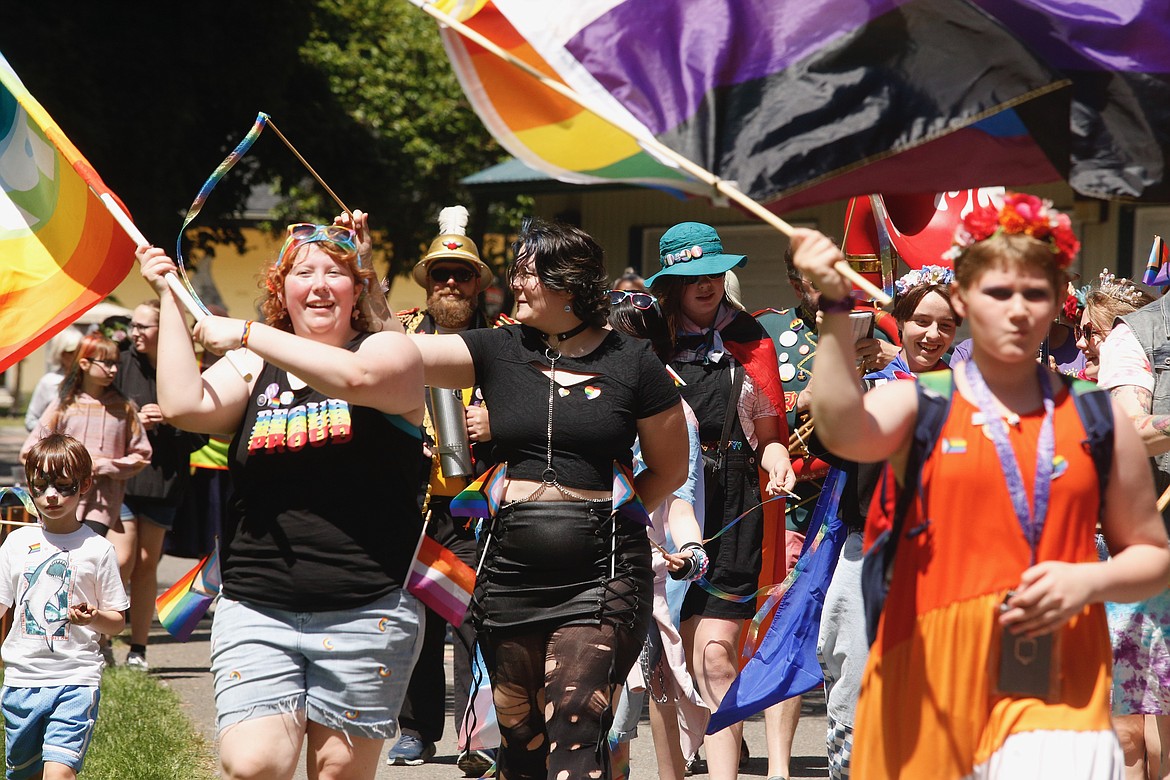 Michael McOmber and Dimitri Evans joined the Pride parade that wound through City Park.
Previous
Next
by
KAYE THORNBRUGH
Hagadone News Network
|
June 6, 2023 1:00 AM
COEUR d'ALENE — There wasn't a cloud in the sky Saturday, but rainbows filled City Park as thousands gathered for North Idaho Pride Alliance's annual Pride in the Park celebration.
Pride in the Park creates a safe, positive space where LGBTQ+ people can gather and be themselves, as well as remember and celebrate those who came before them.
"Especially right now, it's really hard to feel like you're loved as a queer person in Idaho," said Dimitri Evans, a Coeur d'Alene resident. "It's important to have that community."
For some, the tense political climate in which LGBTQ+ people have faced harsh criticism is all the more reason to be present and visible.
"It's really important to me to celebrate Pride and celebrate us being alive, especially with all the bills going on in Idaho," said Coeur d'Alene resident Michael McOmber.
There were far fewer protesters this year and no visible presence of people carrying weapons, unlike the 2022 event, when armed individuals were drawn to downtown Coeur d'Alene to attend an event taking place at McEuen Park at the same time.
Last year, the eyes of the world were on Coeur d'Alene after local police arrested 31 members of the white nationalist hate group Patriot Front, who allegedly planned to violently disrupt the celebration.
Attendees said the atmosphere Saturday was one of love and acceptance.
Celebrants paraded through City Park in the afternoon, accompanied by a marching band.
In front of the bandshell, as musicians played "This Land Is Your Land," several protesters carrying signs disparaging the LGBTQ+ community attempted to distract from the performance.
Others danced in front of the protesters, waving colorful Pride flags that blocked the signs.
Among them was Mallory Nehlich, who was born and raised in Coeur d'Alene. She said she came to Pride in the Park to celebrate and promote acceptance for all people.
In the wake of last year's protests, she also wanted to show support for the local LGBTQ+ community.
"We're not going to let them scare us off," she said.
Through her work as a therapist, Nechlich said she's become keenly aware of the challenges faced by LGBTQ+ people.
The Trevor Project estimates that more than 1.8 million LGBTQ+ youth seriously consider suicide each year in the U.S., including more than half of transgender and nonbinary youth. They are more than four times as likely to attempt suicide than their peers.
LGBTQ+ youth are not inherently at risk for suicide because of their orientation or gender identity. Rather, according to The Trevor Project, they are placed at higher risk because of the societal stigma they face.
"It's really important to me to be an ally," Nechlich said. "There's nothing negative about what's going on today. Everyone is welcome. It's about acceptance."
Anita Parisot, North Idaho Pride Alliance media coordinator, grew misty-eyed as she gazed at the crowds of smiling people in City Park.
"It makes me want to cry," she said. "It's phenomenal. It feels very welcome and accepting."
Dr. Sarah Lynch, executive director of North Idaho Pride Alliance, said Saturday may have been the biggest Pride in the Park ever.
The event drew at least as many people as last year — a record-breaking 2,500 — and enjoyed increased support.
More than 70 vendors filled the park, compared to about 50 in 2022. Lynch said many volunteers and supporters stepped up in recent months to help ensure Pride in the Park could proceed safely.
"Last year, the community let us know that it wants and needs Pride," Lynch said. "We envision a North Idaho where LGBTQIA people belong, where they can find community and where they're empowered to thrive."
With Pride flags waving as far as the eye could see, Parisot said it seemed that vision was closer than ever to becoming reality.
"I think we're on our way," she said.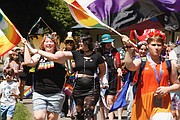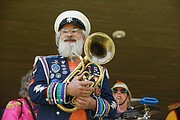 Recent Headlines
---