13U Sandpoint Strikers win Hot Shot tournament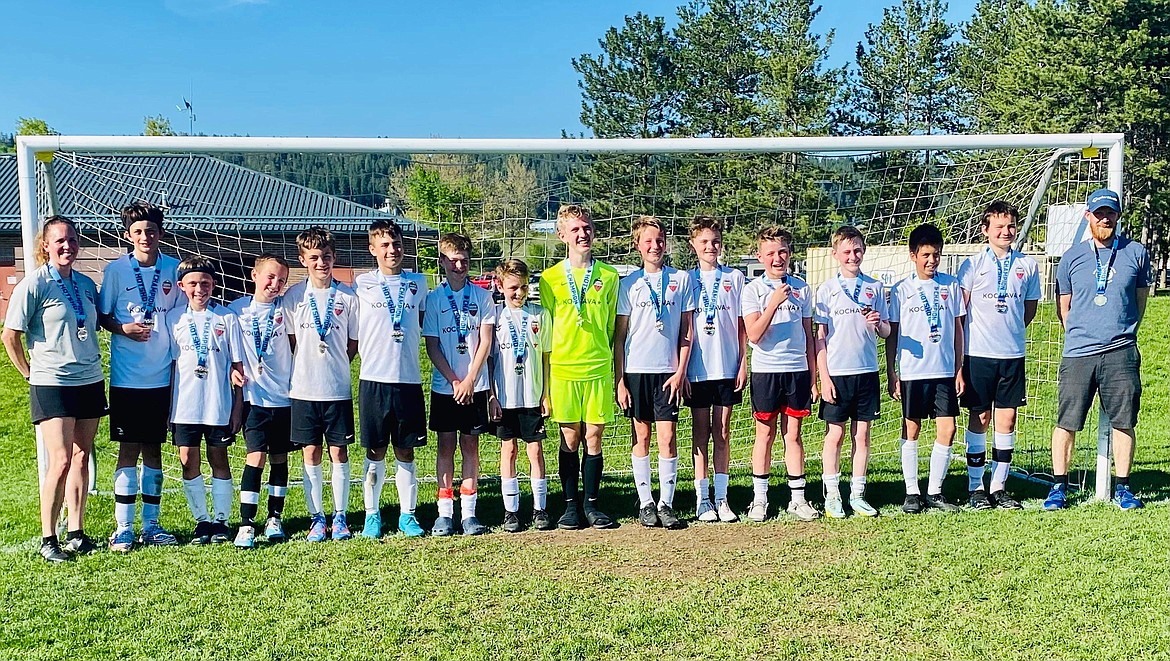 The 2022-2023 13U Sandpoint Strikers pose with their first-place medals.
(Courtesy Photo)
The 13U Sandpoint Strikers won the 32nd annual Bill Eisenwinter Hot Shot Tournament earlier this season in Coeur d'Alene.
In mid-May, the boys captured three victories in the 13U silver bracket. The team defeated Timbers-Thorns North FC 11-1, Missoula Strikers FC 6-2 and Spokane FC 4-1 to win the championship.
Most recently, the boys placed third at the Buffalo Wild Wings Three Blind Refs Tournament in Kalispell, Mont., this past weekend. The team went 1-1-1 last weekend; the Strikers tied the McKenzie United SC (Canada) 1-1, defeated the Timbers-Thorns North FC 3-1, and lost to New Frontier FC (Canada) 3-0.
Recent Headlines
---