Two SHS seniors to compete in national soccer tournament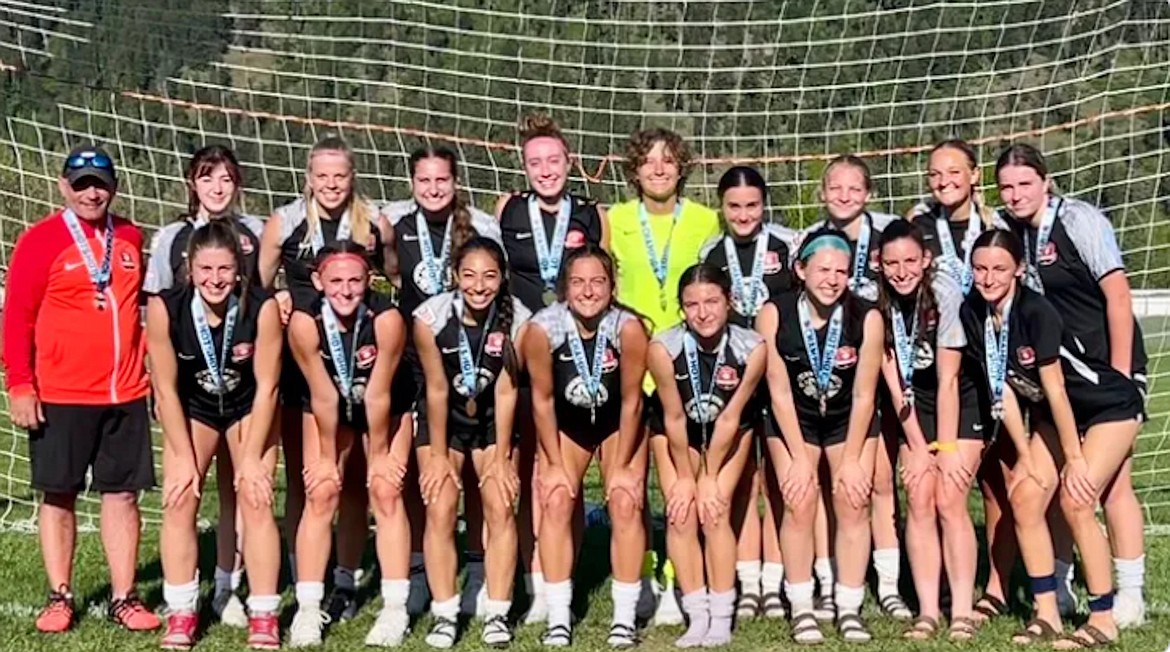 The 2023 19U Timbers-Thorns North FC soccer team.
(Courtesy Photo)
Kimberly "Kimbo" Yarnell and Lily Carlson, as part of the 19U Timbers-Thorns North FC, have qualified for the 2023 DPL National Soccer Championships in Cincinnati, Ohio, being held June 27-July 2 at the Voice of America Soccer Athletic Complex.
The two have played as part of the Sandpoint High School soccer team during their four years in high school. The duo has also been a part of Timbers-Thorns North FC, located in Coeur d'Alene, for several years.
The DPL, also known as the Development Player League, is an elite national all-girls league that believes through superior experiences, players will be able to showcase their talent, discover collegiate opportunities and create community around the game. The national championship is just one way the DPL is able to provide such experiences and opportunities to athletes like Kimberly and Lily, officials said.
This year's tournament includes teams from California, Idaho, Florida, Arkansas, North Carolina, Montana, Rhode Island, Massachusetts, Arizona, and Washington as well as many others.
The teams will compete in a four-team group play round-robin, with the top two teams advancing to the semi-finals. The 19U Timbers-Thorns North FC will play at least one game each day on June 27, 28, and 30.
Even though the team has qualified, the girls are fundraising in an attempt to make the dream become a reality. The fundraising efforts will help support all of 16 athletes who are slated to travel to Cincinnati in the coming weeks.
Club officials said the team is excited and ready to represent North Idaho, the community, and the club at the national tournament and compete against other top-notch teams from all around the country.
Club officials said any donation, no matter the size, will be greatly appreciated. The donation goes directly to the 19U Timbers-Thorns North FC academy team. Timbers-Thorns North FC is a 501c3 nonprofit org. The team has set up a GoFundMe Page at gofund.me/64f6e2ce.
Recent Headlines
---