Bonner County History - March 5, 2023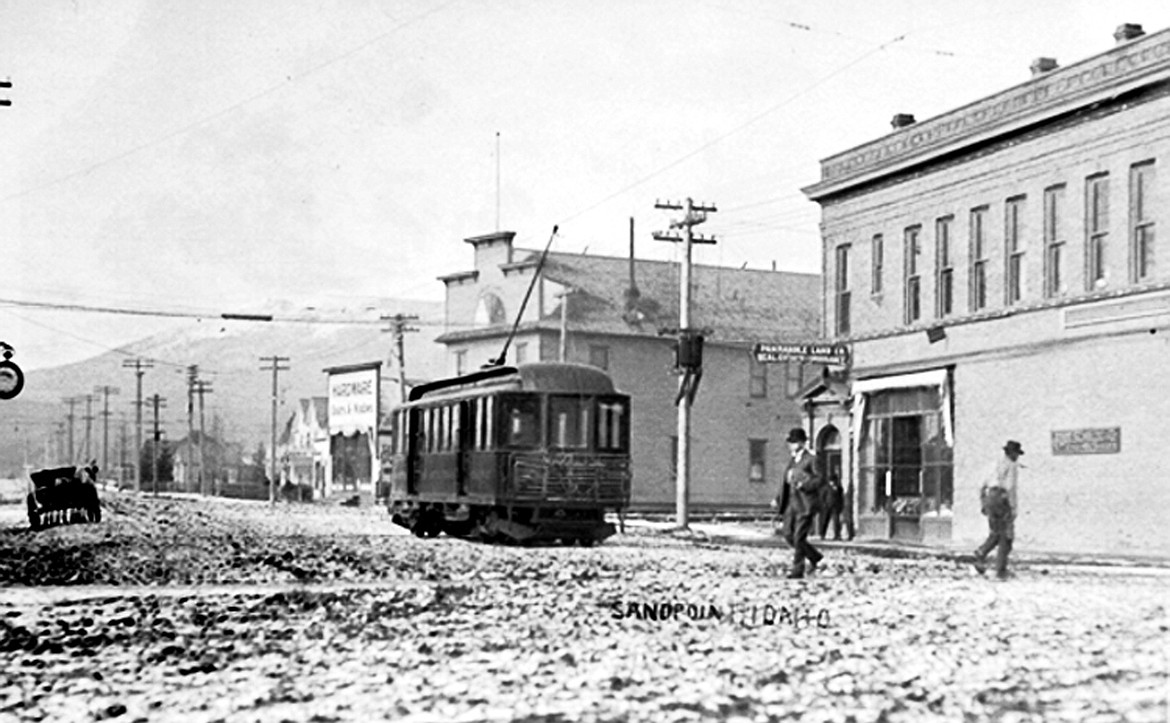 Brought to you by the
Bonner County Historical
Society and Museum
611 S. Ella Ave., Sandpoint, Idaho, 83864
208-263-2344
50 Years Ago
Sandpoint News-Bulletin
March 5, 1973 – PROUDLY WE SALUTE…
Marine Staff Sgt. William R. Stevens, son of Mr. and Mrs. Ray C. Stevens of Rapid Lightning Creek, and husband of the former Miss Jeraldine Hazeltine of 315 Euclid Ave., Sandpoint, has reported for duty at U.S. Marine Corps Air Station, Iwakuni, Japan. A 1961 SHS graduate, he joined the Marines in 1961.

•••
AUTO HAUS HAS BUSY OPENING
The Auto Haus, 915 N. Fifth Ave., held a very successful open house, said owner Jean Johnston. The store, normally open until noon on Saturday, celebrated its new name and ownership by staying open until 5 p.m. Recipients of door prizes were: Larry Abbott, $10 Chateau gift certificate; Robert Moreland, 5000 [S & H] green stamps; Norm Long and Elton G. Anderson, Carter racing jackets; Bert Lines and Doug Brown, pairs of Monroe shocks; Peter Sitch, Delco battery; Daisy Dyer, Skil drill set; Bill Knight, electric broiler; Helen Kirschbaum, electric clock; Mrs. Harold Tibbs, Hugger radio; Rick Lacey, socket set; Arnold Johnson and Scott Owens, sockets; and Bob McCabe, large socket set.
•••
4-H CAMERA CLUBBERS HONOR MURRAY
Kootenai Klover Krickets 4-H Kamera Klub held its meeting Feb. 15 at the home of Dr. and Mrs. Richard Neuder. Leader Linda Murray took the group on a photography field trip. Afterwards, the members surprised Miss Murray with a Valentine party. The next meeting will be at the home of Jane and John Travers, two of the members.
75 Years Ago
Sandpoint News-Bulletin
March 5, 1948 – EREMAN HOME FROM TRIP
C.F. Ereman returned from Oklahoma City after a month spent visiting at his former home. Ereman, who operates Sandpoint Rubbish & Garbage, said everywhere he went, people knew about Lake Pend d'Oreille and its big fish. "Many friends I talked to indicated they plan to visit this area," he said.
•••
HENRY F. SAMUELS DIED FEB. 23
Word is received of the Feb. 23 death at Sequim, Wash., of Henry F. Samuels, 82, prominent north Idaho mining man and political figure for many years. He was admitted to the bar under the territory of Idaho, opening his first law office at Grangeville as the town was founded. He was the first man to successfully separate zinc from lead and silver ores, a process of great value to the nation in WWI. In early Idaho history books, he was known as the "father of zinc." Before WWI, he became interested in farming in this county and began developing a large tract of land north of Sandpoint. The local village, known as "Samuels," still bears his name.
•••
TEN INCH SNOWFALL COVERS AREA
Ten inches of snow was dumped on Sandpoint in quarter-size flakes last Monday night which put snowplows to work on highways and city streets. The fall brought the winter's snowfall to 44.5 inches, compared to a normal of 69.6 inches for the winter.
For more information, visit the museum online at bonnercountyhistory.org.
Recent Headlines
---