Bonner County History - March 7, 2023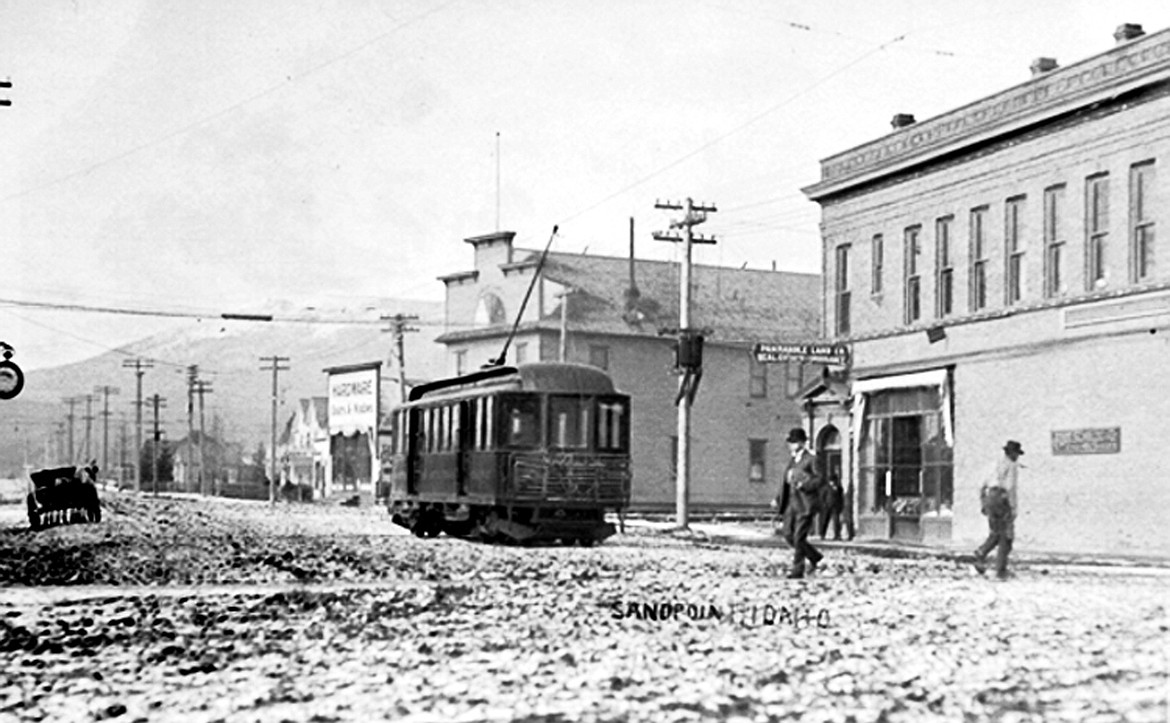 Brought to you by the
Bonner County Historical
Society and Museum
611 S. Ella Ave., Sandpoint, Idaho, 83864
208-263-2344
50 Years Ago
Sandpoint News-Bulletin
Mar. 7, 1973 — SPROUSE REITZ 10c SALE
Large Coloring Books, 10c; Jumbo Rain Bonnets, 10c; Assorted Gift Wrap, 8.3 sq. ft., 10c; Children's Toothbrush, 10c; Felt Tip Markers, asst., 10c; Quilted Pot Holders, 10c; Rubber Tip Bobby Pins, 60 ct., 10c; 10c Candy Bars, large Assortment, 2 for 10c. Sprouse Reitz, First at Cedar, Sandpoint.
•••
WALKLEY, LEFEBVRE, WRESTLERS PICKED
Two individuals and an SHS team were nominated for awards to be given at the annual Idaho Sports Banquet in Coeur d'Alene. Nominated in the female athlete division was Helen Walkley, SHS track star; Isadore Lefebvre was nominated for North Idaho Booster of the Year; and the SHS wrestling team was nominated for North Idaho Team of the Year.
•••
NEW WOMEN'S GROUP FORMED
Thirty-five women of the Women's Society of Christian Service and the Wesleyan Service Guild and the church at large met at the United Methodist Church Feb. 20 to form a new organization, to be known as "The United Methodist Women." After an inspiring devotional by Mrs. Helen Messman, the officers were elected: Mrs. Sally Hart, president; Mrs. Doris Buck, vice president; Mrs. Regina Swan, secretary; and Mrs. Audrey Vallieres, treasurer. The March 29 meeting will be the charter meeting. All those wishing to be charter members should attend.
75 Years Ago
Sandpoint News-Bulletin
Mar. 7, 1948 — SELLE LEAVES COURTHOUSE
After 17 years as attache at the courthouse and as district court reporter, Charles E. Selle turned his duties as reporter over to Maxine Whitney, Coeur d'Alene, and took charge of the office at Hiatt & Williams, Studebaker dealers. His associates at the courthouse gave him a party and presented him a gift in token of their esteem. He served as chief deputy auditor for many years before taking over as court reporter. His resignation took effect Feb. 28.
•••
NIGHT CLERK SEES BURGLAR AT WORK
A burglar who entered Hayworth's Dutch Oven bakery early Monday pilfered the cash register of $5 to $6 in nickels and pennies. George Smith, night clerk at the Rowlands hotel, saw the man in the bakery at 2:05 a.m. and immediately called city police. Not getting a response he asked the operator to ring the street bell. There was still no response and evidently the burglar became alarmed and left. Smith finally went to the police station and found the night officer in Delducco's restaurant, but as over an hour had elapsed, no trace was found of the burglar.
•••
BENOIT TAKES OVER STORE MANAGEMENT
Assuming duties as new manager of the Bootery is J.C. (Bud) Benoit, co-owner of the store. Benoit, who has been in Coeur d'Alene, has 15 years' experience in all phases of the shoe business. Believing in the growth of Sandpoint, Benoit and C.N. Powell, also of Coeur d'Alene, opened the Bootery last fall in the new Ross Hall building.
For more information, visit the museum online at bonnercountyhistory.org.
Recent Headlines
---