Guitar auction supports Music Conservatory of Sandpoint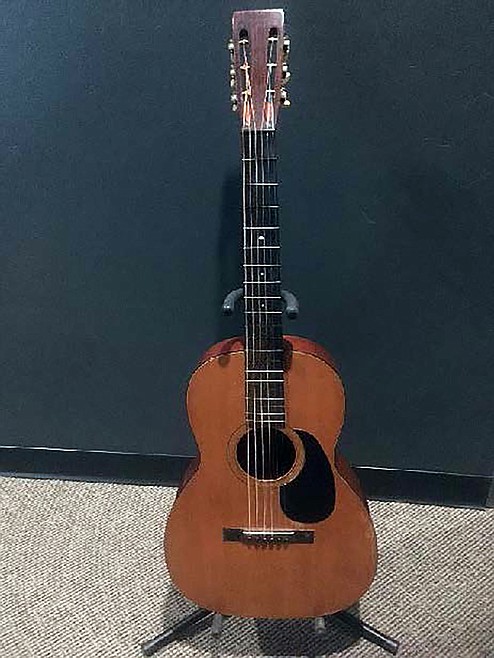 Working to create the next century of musicians, the Music Conservatory of Sandpoint will be auctioning a 100-year-old vintage Martin guitar at their annual fundraising gala.
(Courtesy photo)
"A Martin isn't just a guitar. It's playable history; part of a long line of legendary instruments stretching back to the company's beginnings in 1833," says the Martin Guitar Company.
Nearly two hundred years old as a company, Martin guitars have been "strummed by Civil War soldiers around campfires, helped shape the sound of modern music at the turn of the 20th century" (martinguitar.com). These guitars have created much of the soundtrack of the last century.
Working to create the next century of musicians, the Music Conservatory of Sandpoint will be auctioning a 100-year-old vintage Martin guitar at their annual fundraising gala.
The event, "An Evening in Vienna," will be held on Saturday, March 11, at the Sandpoint Events Center. The event starts at 5 p.m., dinner will be provided by 113 Main Street, and a live orchestra will grace the musical sounds of the evening.
Following dinner and silent auction, there will be a live auction, where the vintage guitar will be featured along with several other amazing items and experiences.
To find out more about this guitar and other auction items, please call Curt Hagan at 208-290-7833.
The 1922 00-18 Martin guitar has an appraised value over $12,000. Its appraisal valuation includes mint condition (value 5) for playability and excellent condition (value 4.5) for structural soundness, needing no maintenance or repairs. Tuners, nut, interior bracing, and purfling are completely original to the instrument. The instrument's overall rating is valued at 3.8, due to cosmetic details.
To purchase tickets for this event, stop by the conservatory. Office hours are Monday through Friday, 10 a.m. to 5 p.m., or call 208-265-4444. An email may also be sent to the ticketing manager Katherine at katherinec.mcs@gmail.com.
Recent Headlines
---