Jesus is a life worth looking into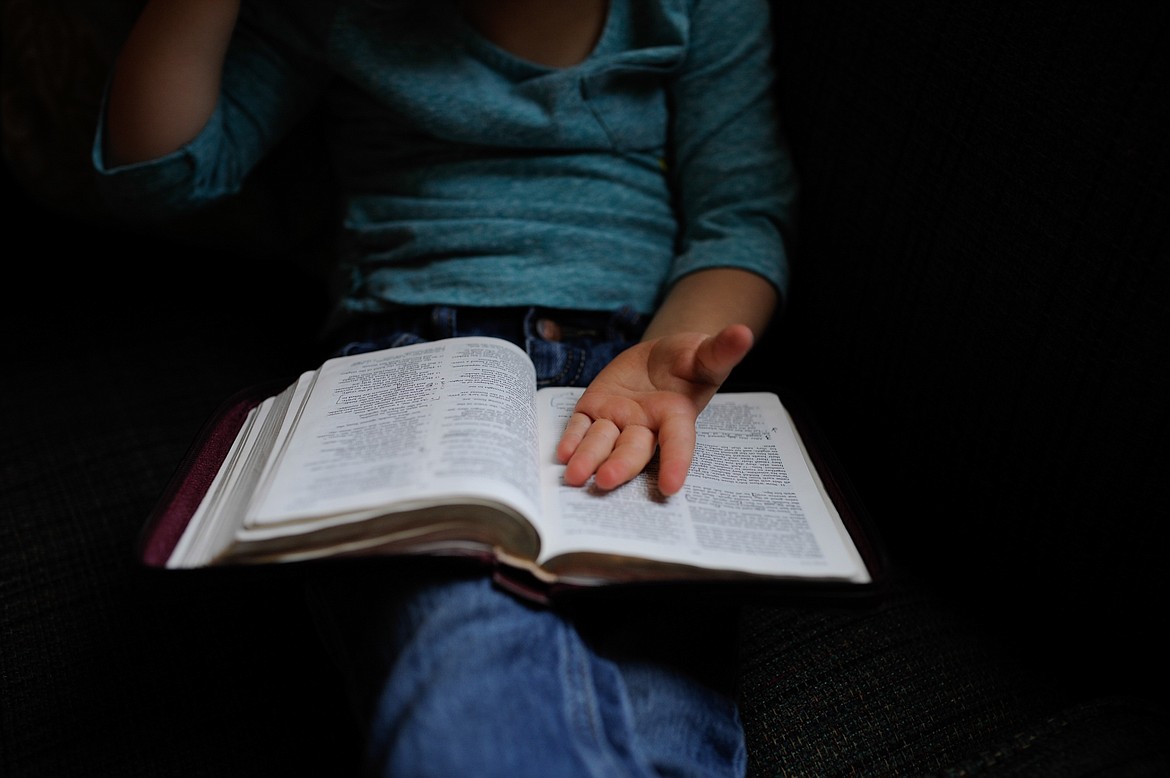 by
CAROL SHIRK KNAPP Contributing Writer
|
March 8, 2023 1:00 AM
My husband, Terry, and I saw "Jesus Revolution" last weekend — playing again this weekend at the Roxy Theater in Newport — telling the story of the whole "we're sick of trying out everything and coming up empty" hippie movement in the late '60s and early '70s. It's not a documentary — but neither is it fiction — in that these events happened and the people portrayed in the movie are real.
There was a young hippie in his 20s named Lonnie — profoundly wounded by an abused childhood — who found the good news while still tripping on LSD in San Francisco, and struggled to leave his old life behind. He knew he'd found the truth — found a love that wasn't going away. He hoofed it up and down California telling everyone Jesus is who they were looking for.
There was also a middle-aged pastor named Chuck. His little church was going nowhere. No enthusiasm — a fistful of judgmental, status quo hypocrites — who wouldn't have recognized love if it passed them on the street. When Lonnie showed up at Chuck's church — crowding it with hippies who had discovered Jesus is who they were looking for — you can imagine how that went over.
But Chuck saw what he and his stagnating congregation were missing — the who and the what in Jesus — love. Loving people where they are. Loving them into the kingdom of God — showing them what His love looks like. An unexpected revolution — that grew to thousands worldwide — had begun. God had plans.
Into this came Greg. He'd heard Lonnie on the lawn at his high school. Lonnie said, "You're either for Jesus or against Him." Greg was trying to survive a seriously alcoholic mother, and an absent father. The drug scene hadn't worked for him. He liked this girl at his school. She was drawn to what Lonnie had to say.
Together they ended up at Chuck's church — with Lonnie and all the other hippies. These new believers ate up the word of God — it meant something to them. They wanted to live it. They brought their struggles to God — their desire for a changed life.
They found a love more powerful than anything they'd known — and shared it. They found forgiveness — they found hope. They found zeal and joy.
"Jesus Revolution" had me leaving the theater thinking how can I be more like that. I don't love nearly well enough. Jesus said, "This is My commandment, that you love one another, just as I have loved you." He used up His earthly life giving love to all people — and was still loving as He was dying.
Jesus is a life worth looking into. His is lived out like no other. Jesus offers me a choice — to believe and act on who He is — God incarnate — or not. But never blindly. I shouldn't believe blindly — He presents Himself clearly — and neither should I doubt blindly. Doubt without even looking Him up in the Bible.
Loving others in the ways Jesus did — and does — is so necessary that I can do and be all sorts of wonderful things, but if I do not have love it "profits me nothing." I find myself feeling something like Chuck — before Lonnie showed up with his big heart that held everybody.
But Chuck dug in to God's love — and God dug what's not love out of Chuck. I want in that line.
Recent Headlines
---