'One heck of a life'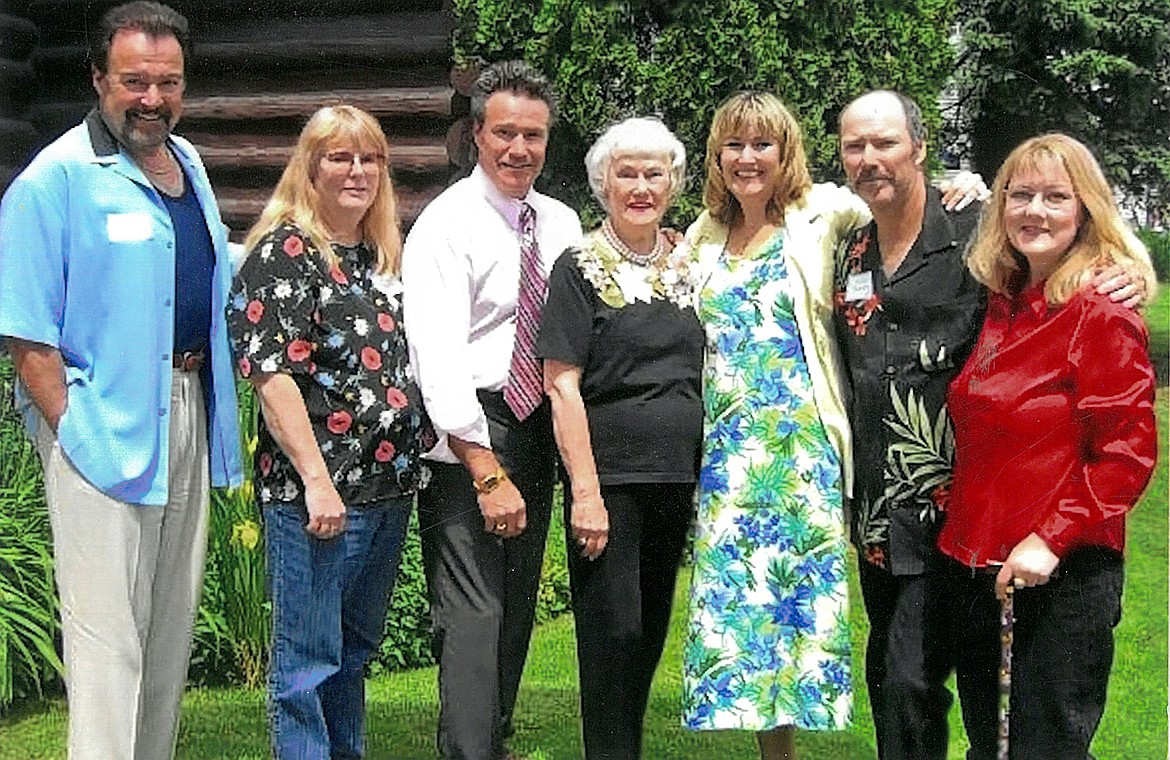 Valle Novak, center, is pictured at the 2006 Women of Wisdom luncheon with her children. From left, are Paul Shields, Diane Shields, Grant Shields, Valle Novak, Shelley Allen, Keith Shields and Olivia Rue.
(Courtesy photo)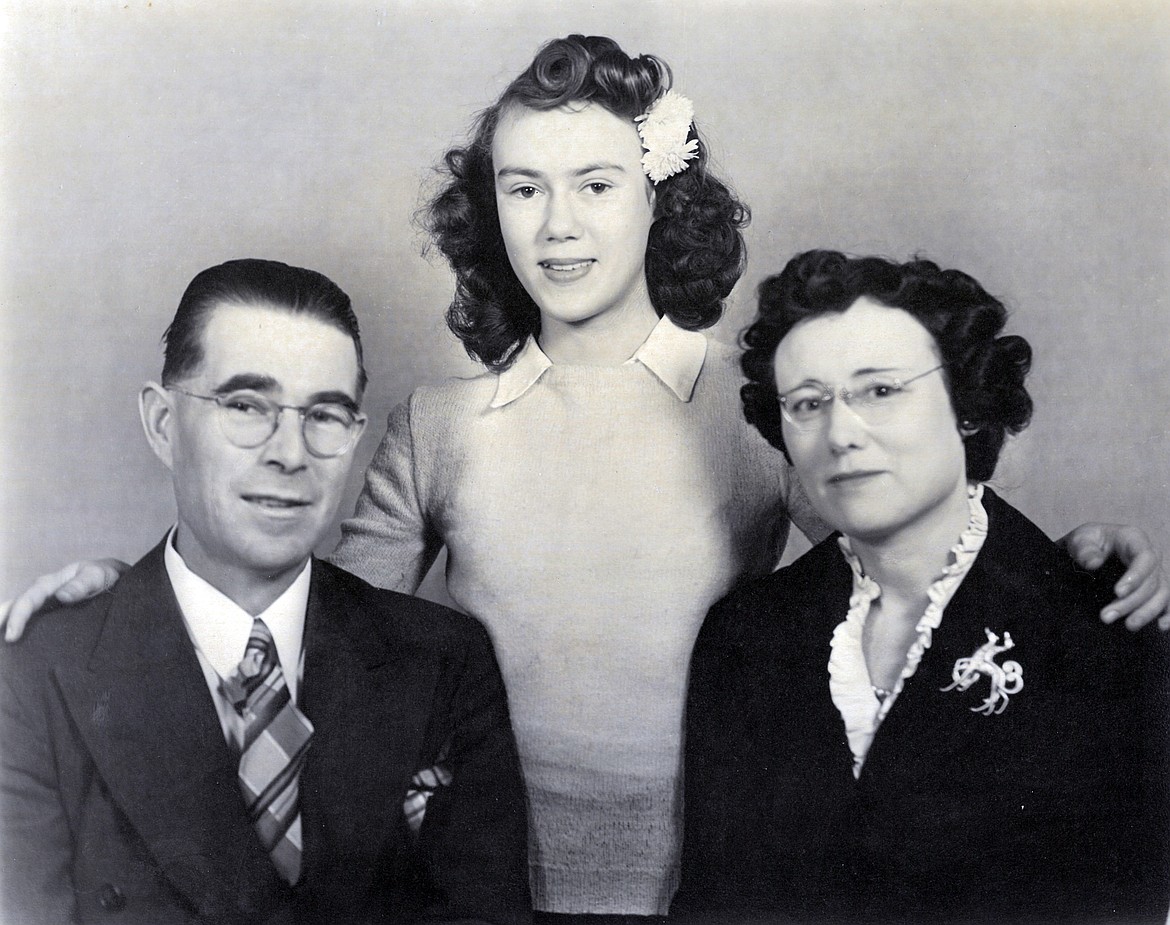 Valle Novak is pictured as a youth with her parents, Grant and Iva Riesland.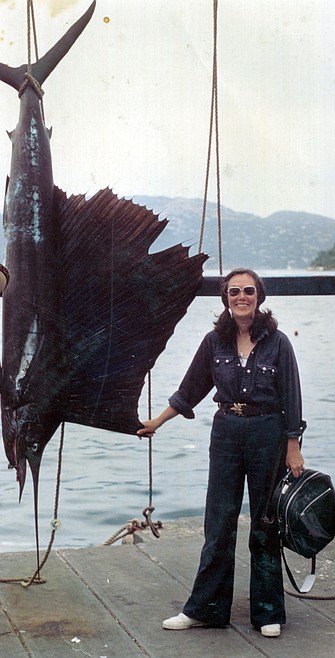 Valle Novak is pictured with a 10-foot sailfish she caught in Acapulco in 1974. "Did it all by myself," she wrote on the back of the photograph.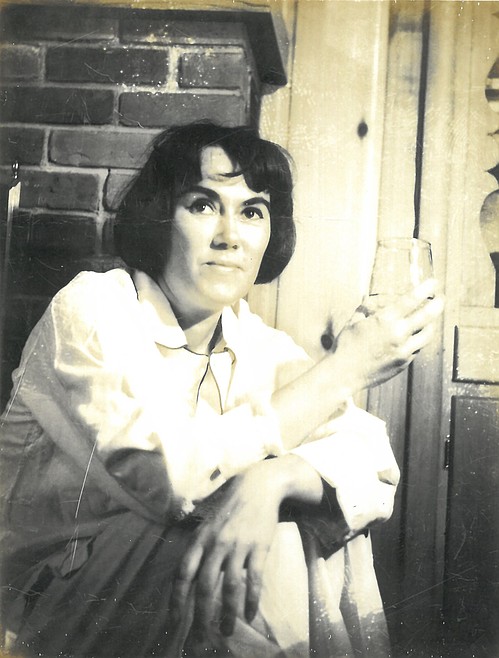 Valle Novak is pictured in an undated photo shared by her family.
Previous
Next
In some ways, Valle Novak was a chameleon.
One moment, the longtime Daily Bee society editor and columnist would be making her way through the woods on the hunt for a deer. Or maybe a bear to help feed her family of six kids.
The next, she was dressed to the nines — as glamorous as a Hollywood star casually discussing the latest arts and cultural tidbits or interviewing a musical legend.
Easily shifting from one to the other, at home in either setting.
Novak passed away Saturday, March 4, the day before her 93rd birthday. Her passing is a tremendous loss for the community she cherished, said those who knew her.
Born in Chilco on March 5, 1930, to Grant and Iva Riesland in Coeur d'Alene, Novak was an only child who learned to love nature from her outdoorsman father and how to cook and garden from her mother. She began school at 5 in a one-room classroom where she quickly absorbed what was being taught not only to her class but what was being taught to those in the grades above her.
She attended Coeur d'Alene area schools, graduating from Coeur d'Alene High School in 1947. She graduated from North Idaho Jr. College in 1949 with an associate's degree in journalism and completed her junior year at the University of Idaho. She went to work at the Coeur d'Alene Press, first as a proofreader, later as a general reporter and then as the paper's society editor.
In the mid-1960s, Novak worked as the public relations director for the United Crusade of Spokane County. When she moved to Spokane, she went to work for the fledgling KSPS TV station, Channel 7, before going on to write complete instruction books for Old National Bank.
After moving to Sandpoint several years before, Novak saw an ad for a feature writer in the Daily Bee and was quickly offered the job.
She would become a staple in the newsroom, offering advice, treats and words of wisdom — some of which cannot be printed or shared. Her home was opened both to those in need and to fledgling reporters.
It was as a young cub reporter that former Daily Bee editor Chris Bessler met Novak in the early 1980s. She would be a mainstay in the editorial department, covering society, arts, gardening and cooking, among others.
"I was so sad to learn of Valle's passing, but it certainly wasn't because she did not lead a heck of a life," Bessler said. "As a journalist, a writer, a gardener, an alchemist of cookery, a mom and grandmom — and almost-mom to some of us — a dog and cat and animal lover, a friend to many and not the least, a world traveler with a yen for adventure in many cultures — well, Valle had a full life and made a mark in so many ways."
Novak mixed a mischievous sense of humor with a no-nonsense, matter-of-fact style that always seemed to suit the occasion.
Novak was one of a kind and lived a full life, making a mark in everything she did, Bessler said.
"She had personality in spades," Bessler said. "She had a wonderful sense of humor, but no patience for nonsense. I think whoever coined the phrase 'salt of the earth' must have had Valle in mind. All of us who knew and loved her and, actually all of Sandpoint whether you knew her or not, are the poorer for her passing."
Novak treasured her friendships with "the girls" — Carolyn Inge, Jeannie McMunn, Mary Berryhill and Kary Miller. There would be lunches, conversations, the occasional trip to Europe — and the reminder to never, ever, appear in public without wearing lipstick.
"She was just a joy to be around," Inge said, calling Novak one of her closest friends. "She was smart, loved reading and was so very curious. And had such a sense of humor."
Like Inge, Berryhill said it would be hard to pick just one thing that made Novak so special.
"My thoughts of Valle are so numerous," Berryhill said. "She was a wonderful inspiration to me since I've known her. She had an incredible respect for nature, a heart of gold, a joy to be with, held her friends close and led a most colorful life. I will always keep her close to my heart."
Inge said Novak was the first person to invite her to a party shortly after she started working at the Daily Bee. Each Christmas, Novak invited those closest to her to decorate her tree — or undecorate it, depending on the year. She would bake fabulous treats — many of which she featured in her columns, open a bottle or two of champagne and toast those who made her life special.
"Those parties are some of my favorite memories," Inge said.
The stories she would tell of past holidays, the joy of the moment, and her genuine ability to make others know how special they were to her made the celebrations truly that, Inge said.
"It was so much fun," Inge said.
More giggle than anything, Novak's laughter never failed to make her smile, former Bee editor Kary Miller said.
Working alongside Novak for many years, Miller said that humor never failed to make an appearance. Neither did her dedication to her craft or her honesty and knowledge about food and gardens, sprinkling in tales of her family and childhood or excursions to Europe and Egypt.
"A generous hugger, always welcoming, yet she could swear like a sailor when frustrated," Miller said. "Oddly the swearing was stated with an impish grin."
A dedicated animal lover who welcomed innumerable dogs and cats — as well as the occasional flock of turkeys, countless birds which flocked to her bird feeders and a small herd of deer. Tales of each would find their way into her columns — a mischievous deed would be recounted with humor in one column or a call to treat all God's creatures with kindness and compassion find its way into another.
After Novak semi-retired at 66, she embraced the chance to travel the world as she'd always dreamed. From Egypt, Morocco, and Spain to Italy, France, and Switzerland, Novak dove into the history and culture of each country she visited — making friends in each.
But, from the first visit, it would be England and London that would claim her heart. After that visit, Novak volunteered to lead tours to the country, turning her knack for finding special places and people into a way to fund her travel.
Quite simply, Novak was a community treasure, sharing her love of the arts and the community's artists with others, Dyno Wahl, former Festival at Sandpoint executive director, said.
"She loved the performing arts and the culinary arts and her favorite thing seemed to be when the two could be combined," she added. "I especially loved her summer columns when she advised Festival-goers of her top picnic ideas and top tips for items to bring to our outdoor concert series and I would notice many audience members with those very items at our shows. I clipped and saved many of those recipes myself!"
Former Sandpoint City Clerk Helen Newton said Novak was a familiar face to many through her involvement in almost every aspect of the community. When her home at the foot of Schweitzer was annexed into the city in 1994, Novak ran for — and easily won — a two-year seat on the council.
Upset by the city's action — which Novak labeled "arbitrary, ill-considered and against the will of the people," she campaigned on issues like affordable housing and "grandiose schemes for more large businesses."
"While expansion is inevitable, it must be taken with care, consideration of the environment and concerns of the people," Novak said at the time.
Easily garnering more votes than any other candidate on the ballot, Novak immediately went to work and made a point of always being accessible to her constituents, Newton recalled.
"She brought considerable wisdom to the city as well as a great sense of humor," she added. "Once the annexation was declared invalid by the district court in July of 1996, she immediately resigned after serving less than six months."
It is perhaps Novak's kindness that he remembers most about the longtime Daily Bee arts and entertainment reporter and columnist, former Daily Bee and Coeur d'Alene Press publisher Jim Thompson said. After a trip to Egypt, something she'd long dreamed of, upon her return, Novak gave him a small painting she'd picked up during her travels.
"It meant a lot to me and it was a big surprise," Thompson said. "You know, it was a little thing, but it meant a lot."
From her old-fashioned recipes to her gardening tips, Novak had a unique ability to connect with everyone in the community, developing a loyal following of readers who turned to her for advice, humor and inspiration, former Daily Bee publisher David Keyes said.
One of the longest-running columnists in the Bee's history, Keyes said Novak's love of the arts, cooking and gardening is unsurpassed.
"She was a true Idaho gem and was the epitome of a small-town journalist," he said. "I will miss her deeply."
Described by a friend as a true original, daughters Olivia Rue and Shelley Allen said their mother could discuss everything from the classics to harvesting a deer. Charming and endearing, she was as the friend noted, an incredible person, Allen and Rue said.
She was a daddy's girl who picked up on the lessons her beloved father taught her of how to treat others, to always be your best, and to revere Mother Nature and respect the gifts that she gave.
Independent, curious, and both a master gardener and master naturalist. She had a hand in starting both the Healing Garden and the Arboretum. She didn't know the meaning of the word quit and had an appreciation for other cultures and peoples — as well as good food and champagne.
She taught them to be curious, that it didn't matter if you didn't have a lot of money — that what mattered were those you loved. Their excursions as a family would be drives around the country, cutthroat games of Scrabble, and visits to travelogues at North Idaho College — and plenty of love and laughter.
"Mom always had a spirit of adventure," Allen said.
"She was extraordinarily intelligent," added Rue. "And had an incredibly deep, deep love for nature and especially animals."
Their mother was one-of-a-kind and, they said, and will be deeply missed by all who knew her.
Perhaps the best summary of who Valle was came from her granddaughter, Alexis Allen, who posted a tribute to her grandmother on Instagram.
"You are forever my inspiration to travel, write, drink good champagne, stay grateful to nature, laugh at myself, tear off a piece of bread before you butter it, one bite at a time, and, ultimately, that the best curse word while driving is honker," she wrote in the post. "Valle was the muse of many and she will be deeply missed but never forgotten."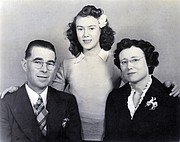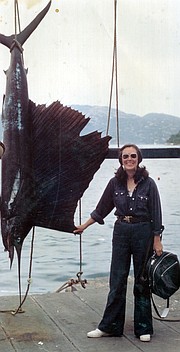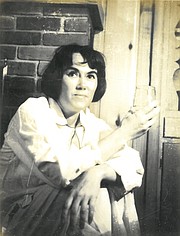 Recent Headlines
---