Bonner County History - March 14, 2023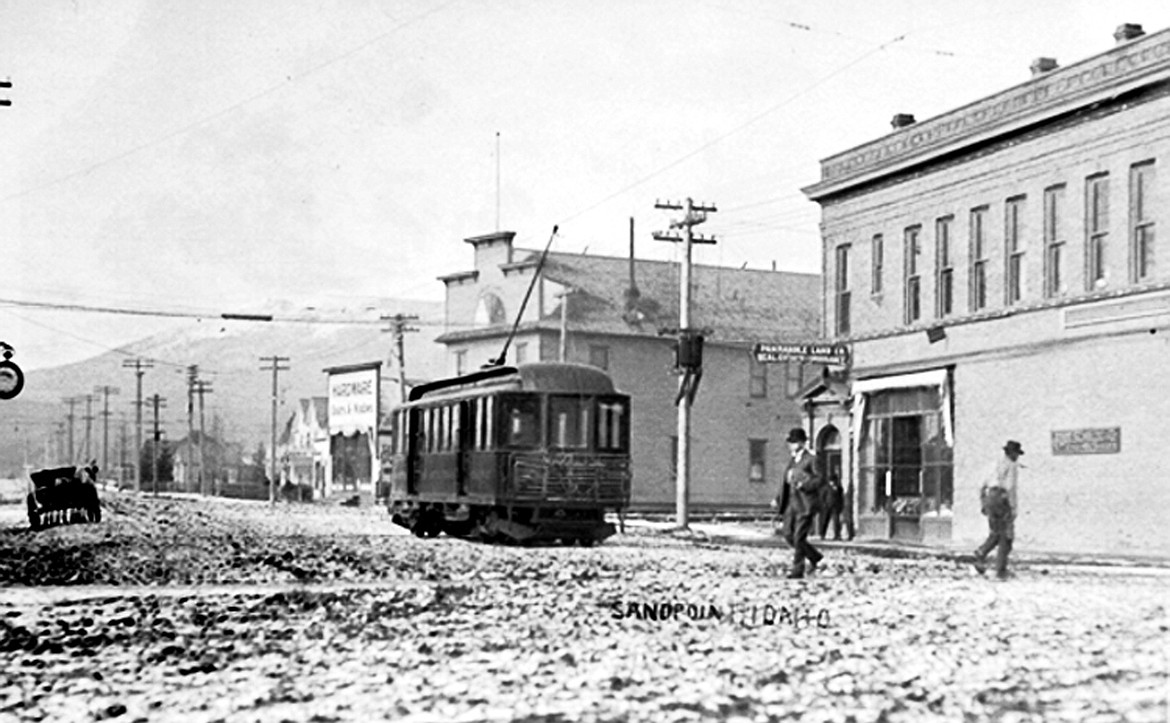 Brought to you by the
Bonner County Historical
Society and Museum
611 S. Ella Ave., Sandpoint, Idaho, 83864
208-263-2344
50 Years Ago
Sandpoint News-Bulletin
Mar. 14, 1973 — CLUB NAMES OFFICERS
Dale Coffelt will serve as president of the Sandpoint Rotary Club for the 1973-74 year, which begins July 1. Other officers named are James Judge, vice president, Harry Winter, secretary-treasurer and Chuck Bonar, sergeant at arms.
•••
MARY PHILLIPS SELECTED FOR TOUR
Mary Phillips, SHS junior and the daughter of Mr. and Mrs. Harry Phillips of Sagle, has been accepted to participate in the People-to-People Student Ambassador Program to Europe this summer.
•••
SHOWER FETED GEORGIA PRATT
Miss Georgia M. Pratt (now Mrs. Gary Oberg) was honored with a miscellaneous pantry shower in the Chalet Motel Fireplace Lounge. Hostesses were Mrs. Margarete Fallat and Mrs. Marge McDowell. Jim Fallat took colored Polaroid pictures of the event for the bride's wedding book. Guests were Miss Jamie Fallat, Mrs. Elizabeth Pagenburg, Mrs. Don Pratt, Mrs. Donna Eaton, Mrs. Joan Dull, Mrs. Nancy Wells and Mrs. Messhart, all of Sandpoint, and Mrs. Marian Oberg and daughter of Spokane.
•••
YODELING COYOTES HAVE NEW MEMBERS
The Sagle Yodeling Coyotes 4-H club held its organizational meeting at the Pascal Spade home Feb. 23, with 23 members present. New members are Jimmie Brisboy, David Gleason, Donna Spade, Jamie Leen, Heidi Overholser, Mike Kucherry, Teri Porter, Tony Spade, Tracy Fort and Marcy Tomten.
75 Years Ago
Sandpoint News-Bulletin
Mar. 14, 1948 — GRAYS HAVE DAUGHTER
A daughter, Marilyn Margaret, was born to Mr. and Mrs. Floyd Gray March 11 at Community hospital.
•••
HIGH SCHOOL CARNIVAL FRIDAY NIGHT
Friday night's the Leohono carnival! The high school gym will be ripping with fun and laughter from 7:30 until all the prizes are gone. Dart throwing, knocking over ten pins, fishing in the fish pond, penny pitch and throwing bean bags are only a few of the many concessions. Highlight of the carnival will be the crowning of the queen at 10 o'clock. The queen candidates from the four classes are Jo Ann La Moreaux, senior; Donna Kohler, junior; Nancy Englert, sophomore; Dorothy Warren, freshman.
•••
NEWS FROM KOOTENAI
Matt Schmitt and son, Mattie, motored to Spokane Monday to attend to some business matters.
The 3 Ls entertained with pinochle Wednesday at the Matt Schmitt home. Mr. and Mrs. Percy Mills were high prizewinners; K.C. Innis and Kathrine Farrell, low; Mrs. C. Hilligoss won the traveling prize.
Teddy Stockman, who attends the university at Moscow, came to Coeur d'Alene to the basketball tournament and also came here to visit his parents.
Alex and Ben Stockman and Jim Carnagle spent a few days fishing at Priest Lake last week. They reported very good luck.
For more information, visit the museum online at bonnercountyhistory.org.
Recent Headlines
---