A pair of sisters receive first degree black belts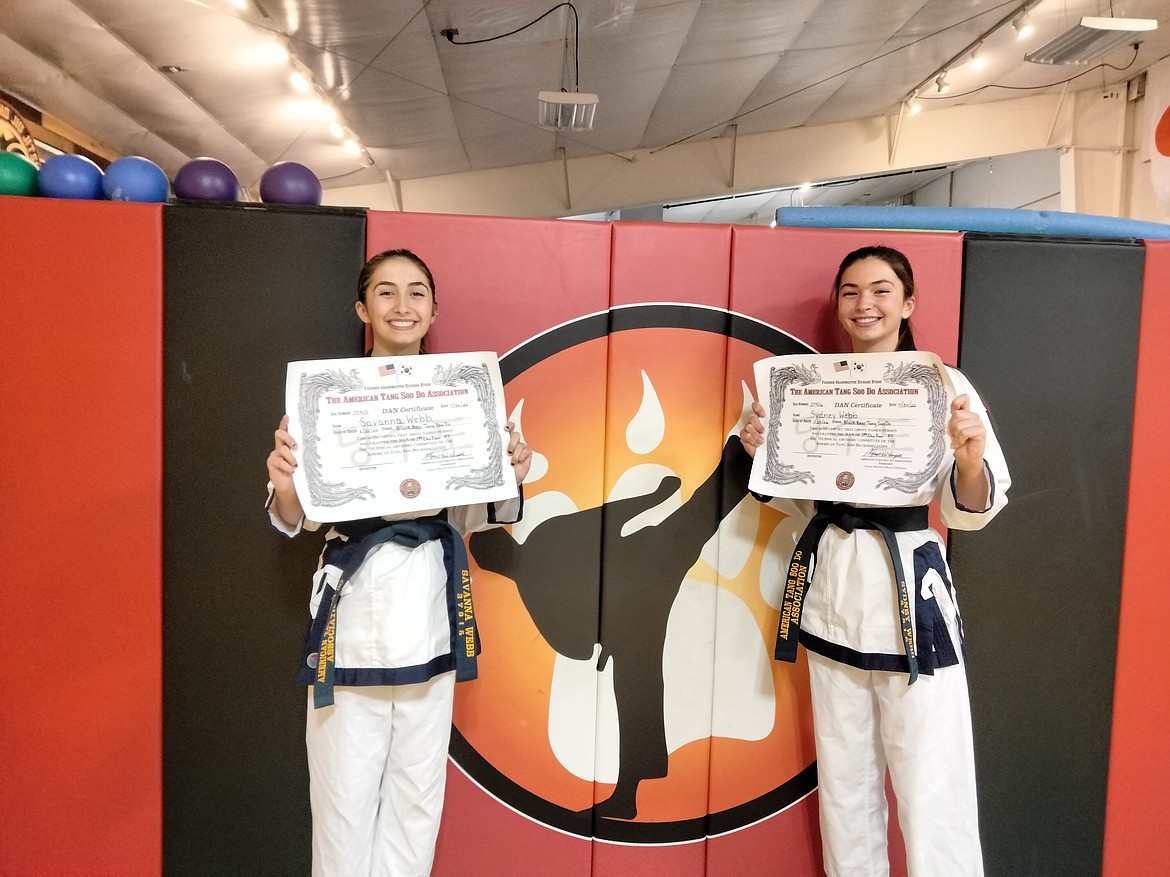 Savanna Webb (Left) and Sydney Webb (Right) receiving their official DAN certificates from The American Tang Soo Do Association.
(Photo courtesy Darren Tetachuk)
SANDPOINT — Savanna and Sydney Webb recently received first-degree black belts from Black Bear Martial Arts.
"These young ladies joined our dojang when they were just 11 and 12 years old. Through years of hard work, dedication and pure desire on their part to advance and become black belts, they have very much earned this rank and are both exceptional martial artists," Darren Tetachuk of Black Bear said.
Savanna and Sydney are both very accomplished martial artists. In the past, they competed in a Tri-Cities, Wash., tournament where they dominated the competition. Savanna was named junior grand champion of sparring (U18) and Sydney was the junior grand champion of forms (18U) as well as second overall in sparring.
Savanna and Sydney will be traveling to Boston this weekend to compete in the national ATA Martial Arts tournament.
Recent Headlines
---