101 Women Sandpoint offering $10K grant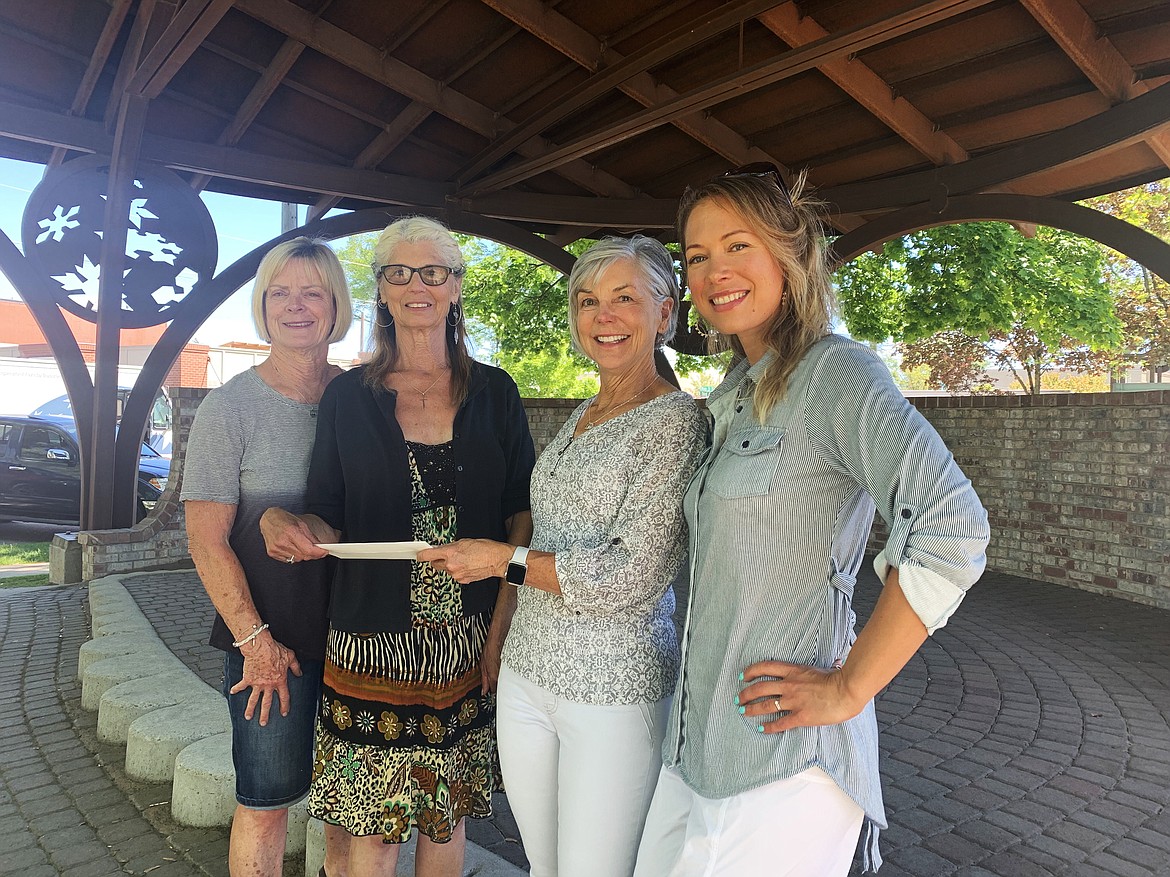 Members of 101 Women, Sandpoint, present a $10,000 grant award to Priest River Ministries during a past grant cycle.
(Courtesy photo)
A ten-thousand-dollar grant is up for grabs to area non-profit organizations. 101 Women Sandpoint, a local funding organization, is once again offering the grant as part of its bi-annual giving campaign.
Bonner County nonprofit organizations that focus on basic human needs and/or social services are encouraged to apply for the grant. The simple grant application is available online and the deadline for submission is April 15.
Of the groups that apply for the grant, three will be invited to present their organization's project and need for funding at the 101 Women's spring membership meeting on May 18.
101 Women Sandpoint awards two $10,000 grants per year to non-profit organizations that are located and operate in Bonner County. The organization is a membership group comprised of 101 Bonner County women. The group leverages smaller donations from the membership to create sizable grants that are awarded to two worthwhile nonprofit organizations each year.
Since its formation seven years ago, 101 Women Sandpoint has presented 13 area nonprofits with grants totaling $130,000. Winners have included, Bonner Partners in Care, Sandpoint Area Seniors, Food for Our Children, Book Trust, Community Cancer Services, CASA, North Idaho Aerospace, Sandpoint Community Envision Center, Music Conservatory of Sandpoint, Priest River Ministries, UCAN, Panhandle Special Needs and the Idaho Conservation League.
Interested nonprofit organizations can find information about the grant and the application at www.101womensandpoint.com.
Member information is available at the group's website at 101womensandpoint.com or via email at 101womensandpoint@gmail.com.
Recent Headlines
---