USCGA flotilla seeks new members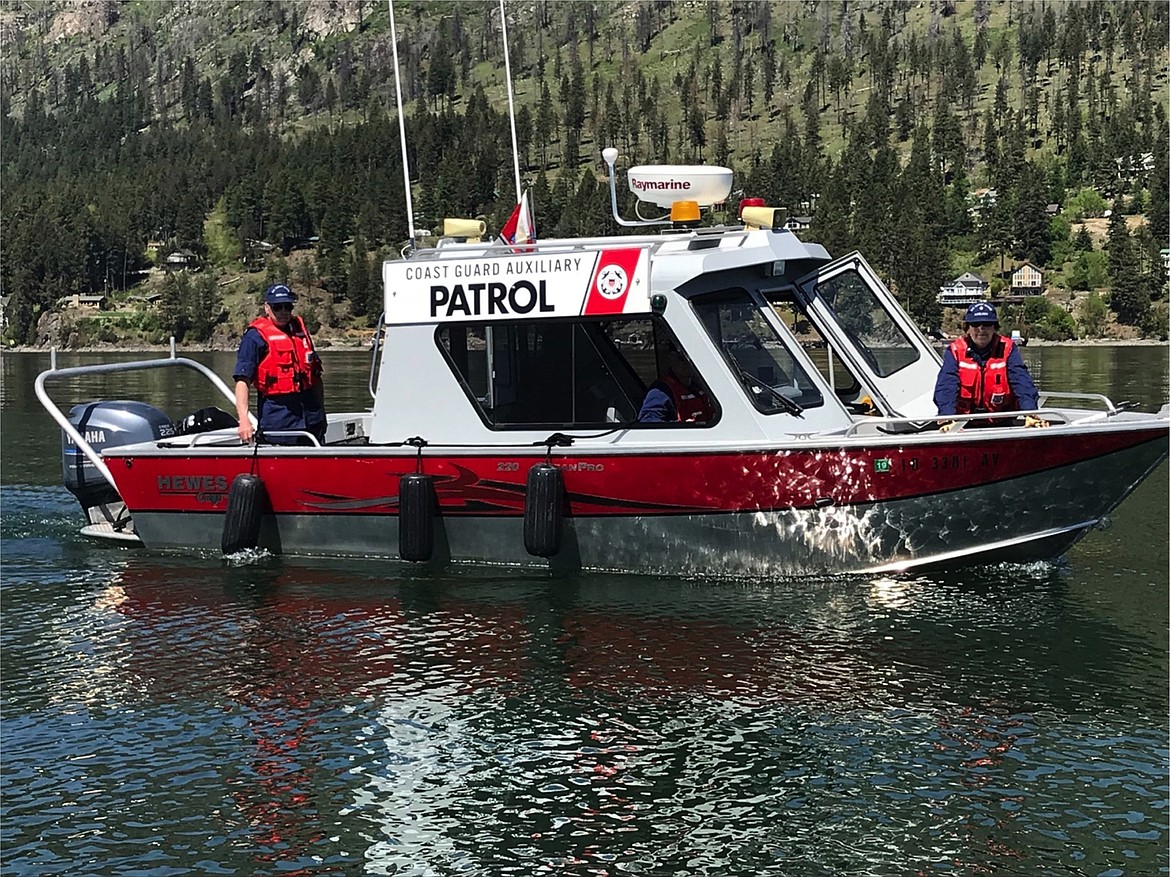 A Coast Guard Auxiliary vessel is pictured patrolling on Lake Pend Oreille.
(Courtesy photo)
SANDPOINT — The local U.S. Coast Guard Auxiliary is inviting the community to be a part of something bigger than themselves.
The Lake Pend Oreille unit, Flotilla 87, is dedicated to the promotion of safe boating through direct contact with boaters on the water and near the shore, and free voluntary boat inspections to ensure boaters and their passengers have the necessary equipment on board for their safety.
Free in-depth training is provided to USCG Auxiliary members.
Flotilla Lake Pend Oreille is a public service organization supporting the U.S. Coast Guard, Sector Puget Sound in Seattle. As a unit, the flotilla serves Lake Pend Oreille, the Pend Oreille River and Priest Lake.
In addition to supporting the Coast Guard, members provide on-water support to the Bonner County Sheriff's Office, Marine Division, through marine patrols.
Together with Lake Pend Oreille and the Pend Oreille River, there are over 60 miles of recreational boating water within the flotilla's service area.
Priest Lake adds another 19 miles of recreational area, bringing the total serviceable waters to nearly 80 miles.
On occasion, the flotilla supports boating events on Lake Coeur d'Alene and portions of the Columbia River.
The group meets on the second Thursday of each month, from 7 to 9 p.m. at the U.S. Forest Service building, 1602 Ontario St., Sandpoint.
If you or someone you know is interested in joining Flotilla Lake Pend Oreille or finding out more about the U.S. Coast Guard Auxiliary, please contact Bev Hannibal at 208-683-1863 or 509-951-9191.
The Coast Guard Auxiliary is the uniformed civilian component of the U.S. Coast Guard and supports the Coast Guard in nearly all mission areas. The Auxiliary was created by Congress in 1939. Information: www.cgaux.org.
Recent Headlines
---