NIC attorney billed $26K in February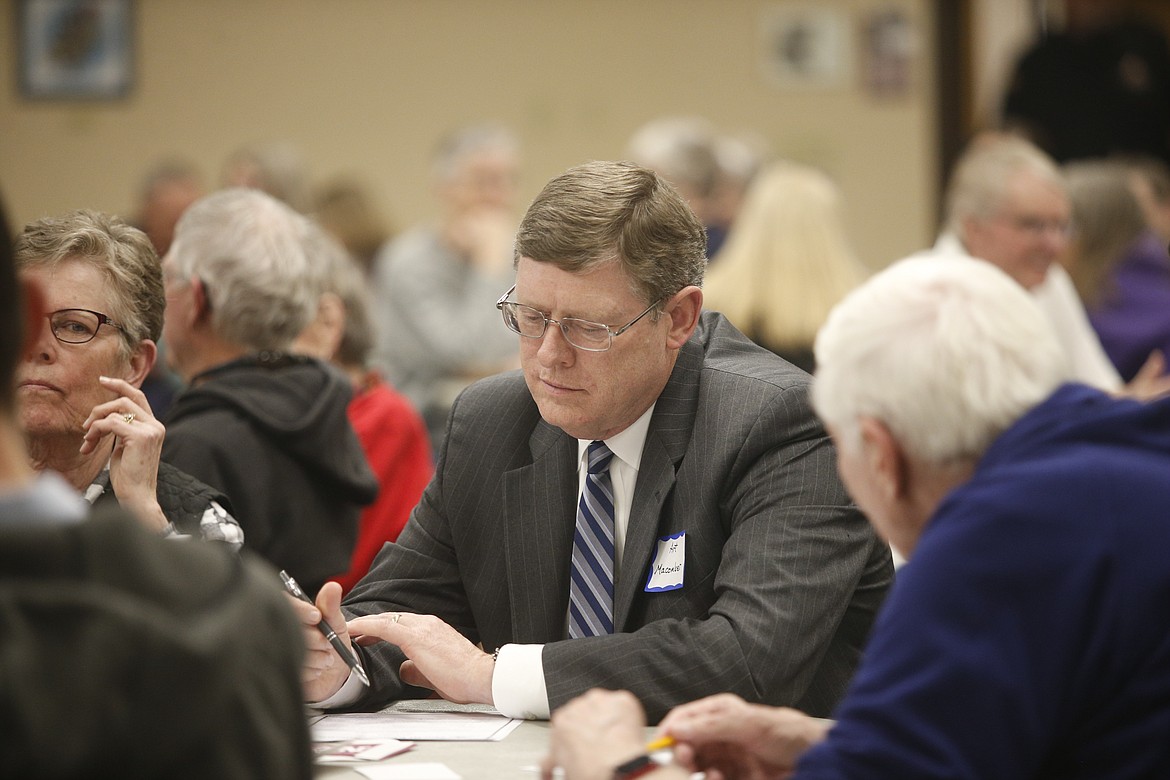 North Idaho College attorney Art Macomber attended a recent community forum about accreditation. KAYE THORNBRUGH/Press
COEUR d'ALENE — North Idaho College attorney Art Macomber billed more than $26,000 for legal services in February, public records show.
Macomber billed a total of $26,659.58 for work done last month. The Press obtained Macomber's February invoice Tuesday after submitting a public records request.
Since his hiring in December 2022, Macomber has billed the college a little more than $74,000. He charges NIC $325 an hour for his services.
The numerous redactions in the latest invoice are in the form of blank spaces, rather than blacking out information not being disclosed as has been NIC's practice on previous invoices.
Many readable items on the invoice are related to communications and visits from NIC's accreditor, the Northwest Commission on Colleges and Universities, as well as two of the lawsuits NIC is currently facing. Macomber is not representing NIC in either case.
References to a "board report on investigation and findings" appear frequently throughout the invoice.
Two of the largest items appear to be related to the report: $1,105 billed on Feb. 15 for "review of subpoena responses" and $1,332.50 billed Feb. 20 for "continuing to draft report with exhibits."
Macomber also billed for several hours of phone calls regarding the Attorney General's jurisdiction over NIC and the board of trustees.
For the executive session and regular board meeting that occurred Feb. 22, Macomber billed a total of $1,625.
Recent Headlines
---