Confederate flag pulled from American Legion display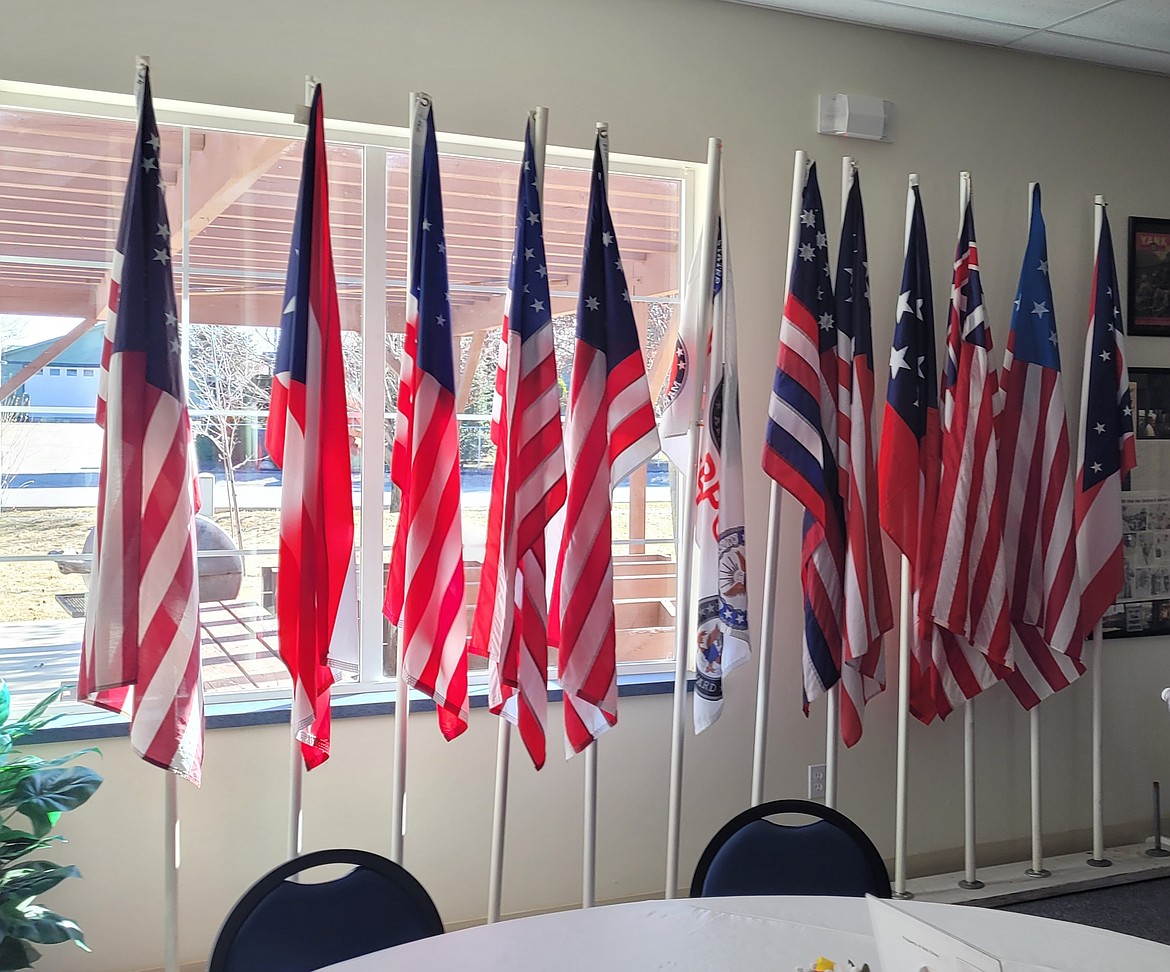 American Legion Post 143 in Post Falls has removed a Confederate flag from its historical American battle flag display. The updated collection is seen here Tuesday.
DEVIN WEEKS/Press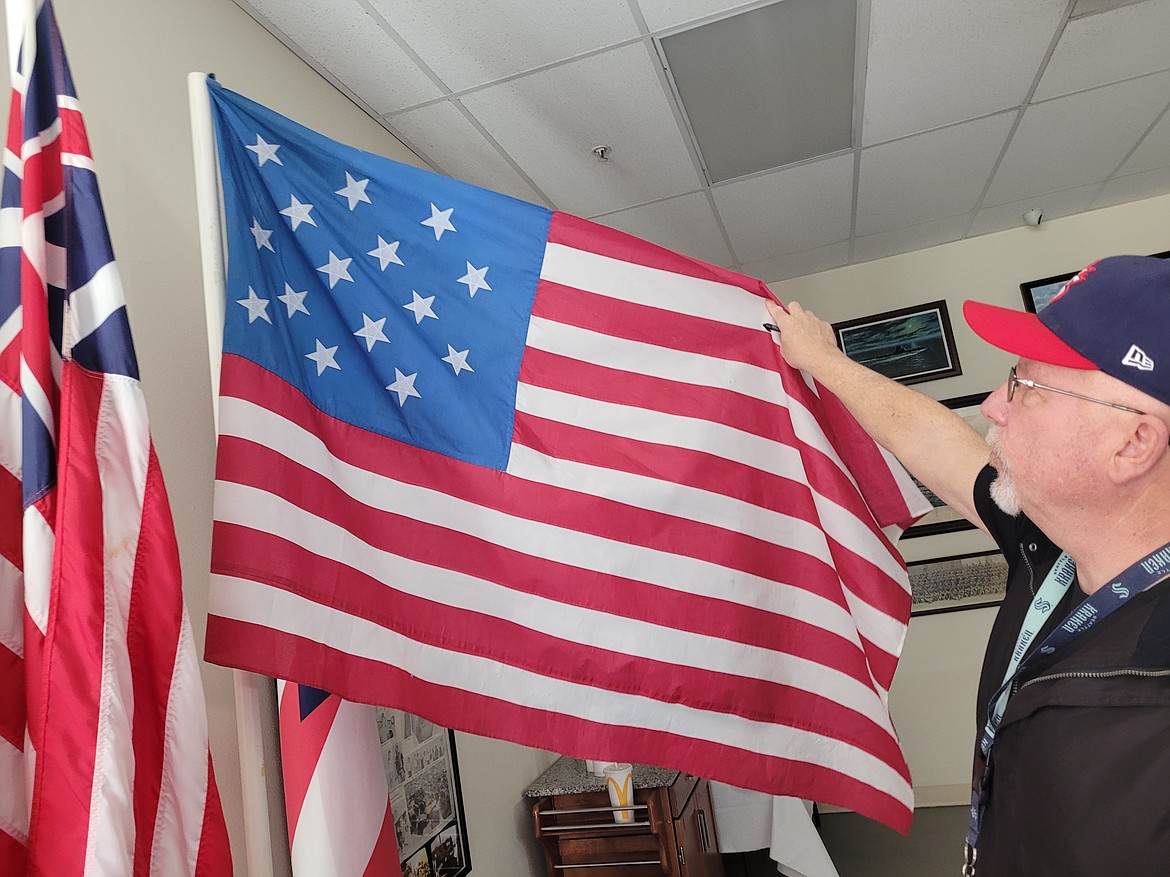 American Legion Post 143 Adjutant Tim Shaw on Tuesday shows the 15-star flag, one of the flags in the Post's American battle flag display. Confederate flags were removed from the display following a patron taking to social media regarding a Confederate flag that was in the collection.
Previous
Next
by
DEVIN WEEKS
Hagadone News Network
|
March 24, 2023 1:00 AM
Post Falls American Legion Post 143 removed a Confederate flag from its display of historical American battle flags in response to an outcry on social media.
"It has come to our attention that someone has taken issue with one of the flags in our historical section along the wall in our banquet room. These flags have been displayed for at least 20 years in our building with more added as they come out, commemorating conflicts that our country has been involved with," said a statement American Legion Post 143 leadership shared Tuesday with The Press.
"The flag in question was the Confederate States of America flag. The complainant chose to post their comments on social media rather than contacting an American Legion representative directly. As soon as this issue came to our attention, the flag was removed from the display. The American Legion Preamble states that '… the Legion is to perpetuate 100% Americanism and preserve the memories and incidents of our association in all wars …' The flags in the historical section are there to represent United States Military history. Per American Legion tradition."
The flag was noticed by a person who recently visited Post 143 on Poleline Avenue and snapped a photo of the flag display, which includes several iterations of American flags and flags used by Americans throughout history.
On Twitter, the individual asked if all American Legions have Confederate flags or just the one in Post Falls. The tweet has been viewed more than 17,000 times. Some users expressed disgust and disdain, others said the flag needed to be taken down and burned.
The American Legion Twitter account responded that "the flag was a part of a chronological display of flags that have flown in the U.S. since the original Betsy Ross version and was placed next to the Union flag" and acknowledged Post leadership removed the flag from the display.
The flag had been part of the display in the present Legion since about 2007.
Post 143 Adjutant Tim Shaw said the Legion's Preamble to the Constitution preserves the memories and incidents of America's association in all wars, "not just the wars we agree with."
"That's why that flag was here," he said.
The first Confederate flag, the Stars and Bars, was also removed from the display.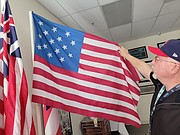 Recent Headlines
---