Sandpoint Future compete at middle school tournament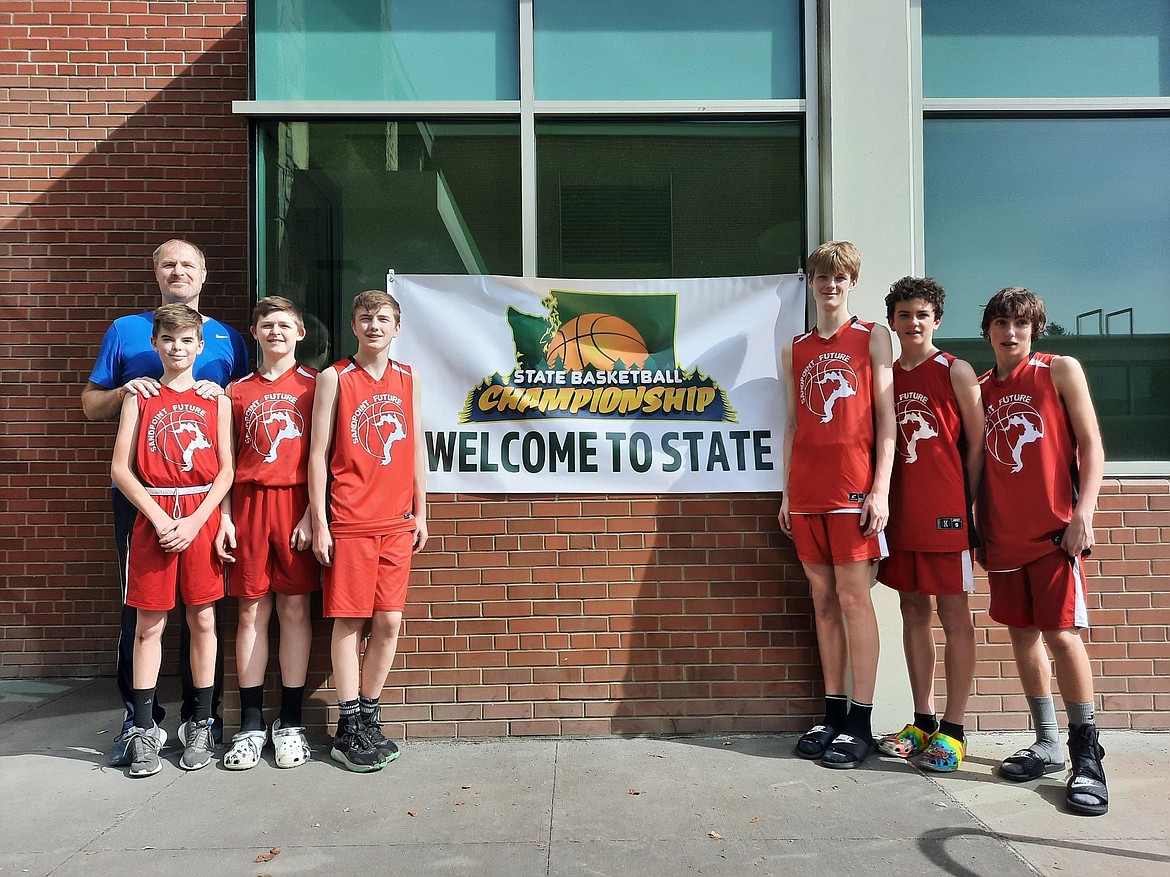 Sandpoint Future 8th grade boys pose next to a banner at the Washington state middle school basketball championship.
(Photo courtesy John Aexel)
Spokane — The Sandpoint Future 8th grade boys basketball team placed fifth out of 29 teams at the Washington State Middle School Championship on Sunday, March 19.
In the first two games of the tournament, the boys beat Kittitas and Sequim which set up semifinals match versus Enumclaw. In the first half, Sandpoint was leading Enumclaw by a few points, but they lost control in the second as Enumclaw pulled out a 57-53 victory. Later that day, the team defeated Cedar Park Christian 45-42 in a consolation match to secure fifth place.
"Our team decided to join the Spokane League a few years ago and it really helped us with the effort that is needed against strong competition," coach John Aexel said.
In order to prepare for a tournament like this, the team also competed at the Last Chance Winter Dance Tournament and the Oregon Middle Championships in Eugene, held Feb. 24-26. The Future ended up finishing as runner-up to the Sheldon Irish of Eugene. After the tournament, the boys were able to attend the Oregon versus Oregon State basketball game.
"The boys had a great season finishing with a 41-18 record playing against tough AAU competition in leagues and tournaments throughout Idaho, Washington, Oregon and Montana," coach Steven Chamberlain said.
The Sandpoint Future 8th grade coaches said the boys progressed and improved every season and learned the importance of teamwork, effort, strong defense and unselfishness which produced immeasurable results. They are sure the team will carry these lessons with them throughout their lives.
"It has been an honor and joy to work with these boys over the years and we are looking forward to great things from this group as they head into high school," Chamberlain said.
Recent Headlines
---