Festival announces 'Taste of the Stars' event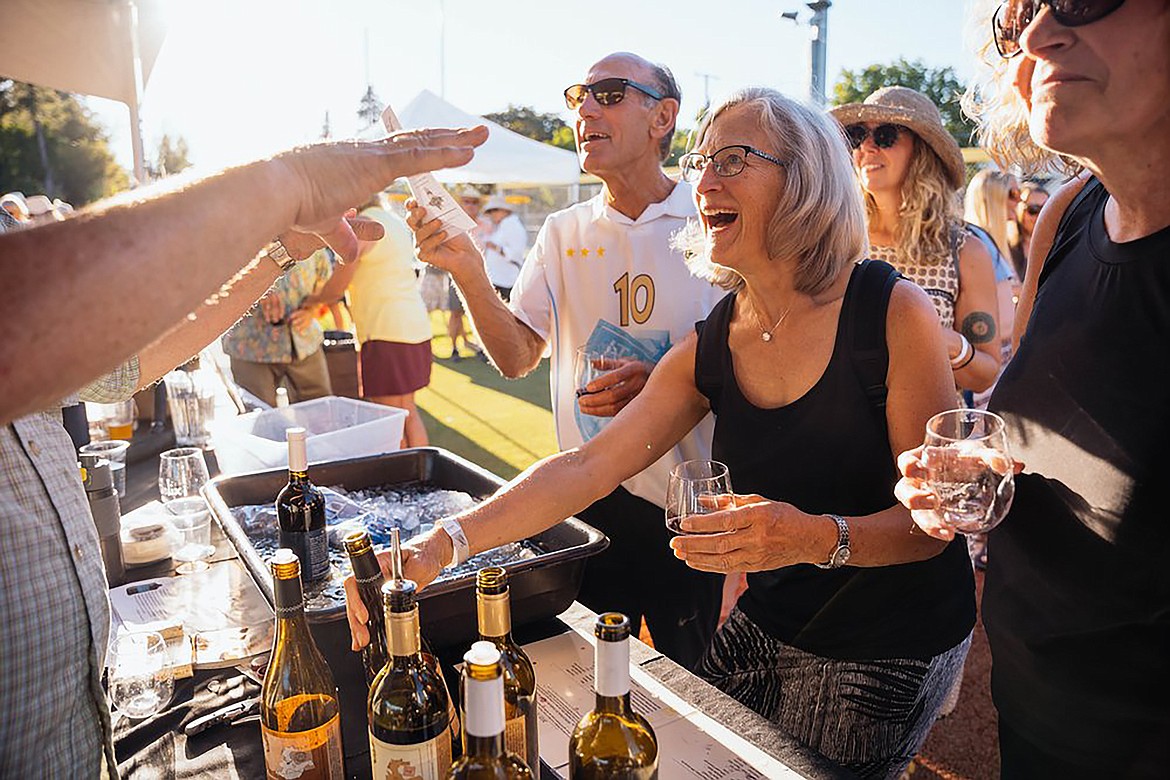 Traditionally held before the start of the Grand Finale concert, increased popularity of the Festival at Sandpoint's "Taste of the Stars" wine and beer tasting event means that the event will no longer be included in the price of the Grand Finale concert.
(Photo courtesy RACHEAL BAKER)
SANDPOINT — An increase in popularity has meant a change to the Festival at Sandpoint's "Taste of the Stars" wine and beer tasting event.
Traditionally held before the start of the Grand Finale concert, this year set for Aug. 6, increased popularity means that the event will no longer be included in the price of the Grand Finale concert.
The two-hour tasting will feature an assortment of wine and beer selections from more than 15 of the region's finest breweries and wineries. The tasting, which includes a souvenir cup, will cost an additional $9.95.
Sponsors and season pass holders should check their emails for separate Taste of the Stars purchase add-on instructions.
The change was made to ensure a quality experience and comfortable capacity for this event, Festival officials said.
Festival officials said tickets are limited, and the Taste of the Stars event is first-come, first-served.
The tasting will take place from 5 to 7 p.m. before "The Princess Bride in Concert" on Sunday, Aug. 6.
Guests must have a ticket to the Grand Finale to access the tasting event.
The Grand Finale concert will mark the Festival at Sandpoint Orchestra's inaugural performance with over 60 musicians. The orchestra was announced after the Spokane Symphony determined it was longer able to support presenting the Grand Finale performance during its offseason.
Conducting the Festival at Sandpoint Orchestra performance is Morihiko Nakahara, who spent 16 years as resident conductor of the Spokane Symphony. He is also the music director of the South Carolina Philharmonic and the director of orchestra studies at the University of Massachusetts Amherst.
The Grand Finale will also include a performance from the Festival at Sandpoint's 2023 Instrumental Scholarship Winner as well as fireworks to conclude the night and the 2023 Summer Series.
Information: festivalatsandpoint.com
Recent Headlines
---