Judge OKs amended complaint in NIC lawsuit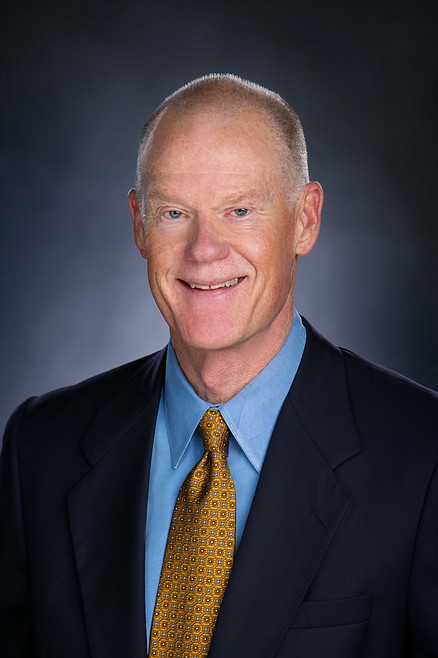 COEUR d'ALENE — Emails showing that North Idaho College attorney Art Macomber and trustees Greg McKenzie, Todd Banducci and Mike Waggoner used private emails to secretly prepare for public meetings can be included in a lawsuit.
The civil suit — filed last December by Mike Gridley, the former attorney for the city of Coeur d'Alene — accuses Macomber and the three trustees of fraud and of violating Idaho's open meeting laws.
Last month, Gridley asked the court for permission to amend his complaint to include the emails, which had been unearthed through the discovery process and show that the four men arranged Macomber's hiring and other college matters out of the public eye.
"Sunshine needs to shine on these facts," Kinzo Mihara, the attorney representing Gridley, argued in court.
Judge Ross D. Pittman granted the request this week, finding that the motion was made in a timely manner after new information came to light through discovery.
In an affidavit filed with the court, Macomber accused Gridley of using the court as a "soap box" to issue "inflammatory" allegations against him and the defendant trustees. For that reason, he asked the court to deny the amended complaint.
Pittman rejected the argument that Gridley's motion was made in bad faith.
"Opposing parties have not articulated prejudice by the filing of the second amended complaint, other than, perhaps, in the court of public opinion," Pittman said in a written decision.
The amended complaint does not allege new causes of action, Pittman determined, but primarily seeks to add facts. Pittman said that though some of the facts are "unflattering" to Macomber, they are not prejudicial.
Pittman denied a further request from Gridley that the amended case be reassigned from magistrate court to district court.
While allegations related to open meeting law violations must go through the magistrate, the magistrate court has a jurisdictional threshold of $10,000. Gridley asserted that potential damages for other matters included in the suit exceed that threshold and belong in district court.
The court will next consider whether some of the allegations in Gridley's lawsuit are ancillary to the issue of alleged open meeting law violations and what the proper course of action should be for any that are not ancillary.
Claims that are not necessary to aid or decide one another may be separated into different cases.
Read the full decision at bonnercountydailybee.com.
---
Recent Headlines
---