Bonner County History - May 16, 2023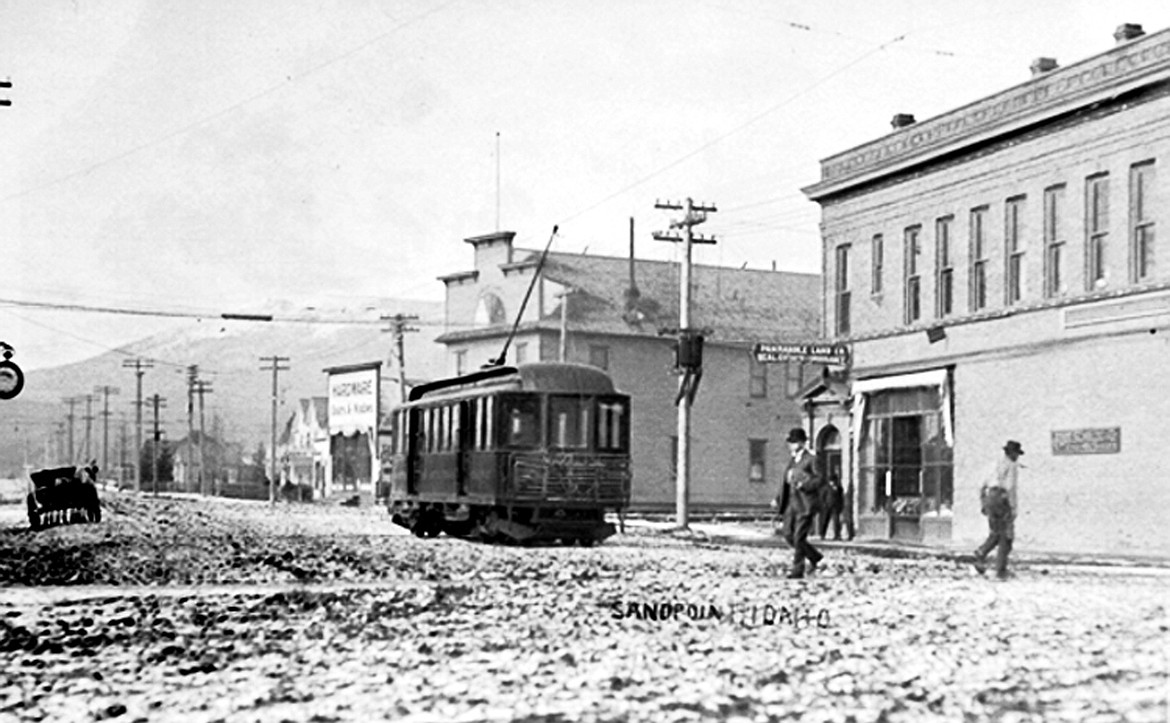 Brought to you by the
Bonner County Historical
Society and Museum
611 S. Ella Ave., Sandpoint, Idaho, 83864
208-263-2344
50 Years Ago
Sandpoint News-Bulletin
May 16, 1973 — BARLOW HIRED FOR SHS
C.S. "Cotton" Barlow, athletic director for Coeur d'Alene schools [and Sandpoint High School football coach from 1946-1961], has been appointed Head Football Coach at SHS and Athletic Director and Physical Education Coordinator for the Sandpoint attendance area. Barlow is expected to report for duty in early August for the 1973-74 school term.
•••
GREEN PHEASANT EXPERIMENT TO END
A decade of experimental work with Japanese green pheasants is being phased out by the Idaho Fish and Game Department. Experimental results have been discouraging, with low egg production, egg fertility and chick survival. The Fish and Game Department plans to continue a program of planting the popular Chinese ring-necked pheasant in various Panhandle areas, as in the past.
•••
DR. DUROSE GETS LIFE MEMBERSHIP
Dr. F.W. Durose, Star Route, Sandpoint, was awarded lifetime membership in the University of Oregon Medical School Alumni Association in recognition of long and outstanding service to medicine. The award was presented during the group's 58th annual scientific meeting. Dr. Durose is a member of the UOMS Class of 1933.
75 Years Ago
Sandpoint News-Bulletin
May 16, 1948 — SCOUTS WIN REWARD
Conrad Gissel and Kenneth Mott have been chosen by the American Legion to attend Camp Cowles' Boy Scout camp at Diamond lake this summer for one week as a reward for their work in troop No. 115, it was announced.
•••
TO MEET IN NEW HALL
The American Legion auxiliary will hold its meeting tonight at 8 o'clock in the new Legion hall at First and Bridge, it was announced by Mrs. F.S. Balison, president. It is the first meeting to be held in the new Legion building purchased some time ago.
•••
WRINGER DEALS INJURY
Terry Sharp, 3, son of Mr. and Mrs. Edward Sharp, received bad lacerations of the right forearm and finger last week when his arm became caught in a washing machine wringer at the family home.
•••
NEWS FROM SELLE
Mr. and Mrs. Floyd Schwin and family and Mr. and Mrs. Norris Schwin and daughters were dinner guests Sunday at the J.H. Schwin home
Mr. and Mrs. Severt Erickson, Mr. and Mrs. Paul Hart and Mrs. Fred Erickson were Sunday dinner guests at the C.E. Dahl home.
Mrs. Carl Berg and Mrs. Swante Bergstrom extend invitations to the ladies of the community to attend a "pink and blue" shower honoring Mrs. Witalis Berg at 1:30 Tuesday at the home of Mrs. S. Bergstrom.
Bob Klinsky recently bought the Cast farm and Mr. and Mrs. Paul Hart bought the Severt Erickson farm, known as the Walter Erickson place.
For more information, visit the museum online at bonnercountyhistory.org.
Recent Headlines
---