Appeals court upholds Lott sentence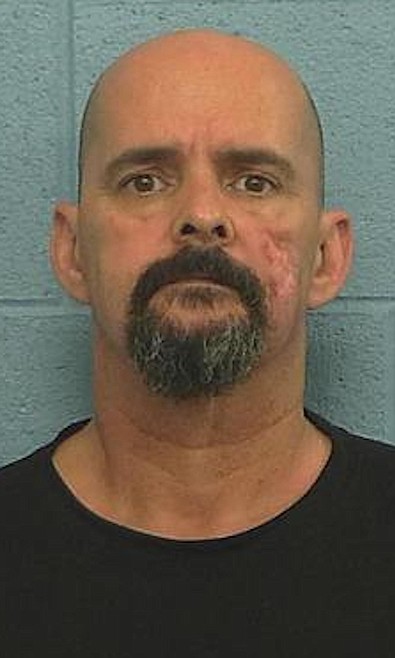 SANDPOINT — A bid for post-conviction relief by a former Bonner County man serving a 25-year prison term for killing his wife and trying to pass her death off as a suicide has been rejected by the Idaho Court of Appeals.
Stephen Matthew Lott, 54, had appealed a district court dismissal of his petition, claiming prosecutorial misconduct and his trial counsel was ineffective in a variety of ways.
However, in an unpublished ruling written by Judge David W. Gratton, the Idaho Court of Appeals ruled the district court did not err in dismissing the petition for post-conviction relief. Also hearing the case were Judge Molly J. Huskey and Judge Amanda K. Brailsford.
Lott, 54, was indicted by a grand jury in 2018 on charges of first-degree murder in the death of his ex-wife Christine (née Kucera) Lott and failing to notify authorities of the death in order to conceal a crime. Christine Lott disappeared in 2004 and Stephen Lott gave shifting accounts of what happened to her over the next 12 years.
He entered mediation to resolve the case and subsequently entered Alford pleas to the failure-to-notify charge and an amended charge of voluntary manslaughter. Under an Alford plea, a defendant admits no wrongdoing but concedes that a jury could find them guilty in the case went to trial.
Lott was sentenced to serve 15 years on the manslaughter charge and an additional 10 years on the notification charge.
Lott filed suit in civil court in 2021, seeking post-conviction relief, claiming prosecutors and detectives colluded to violate his second wife's adverse spousal witness privilege, which would have shielded her from having to testify against him.
In his claim, Lott argued a host of allegations related to prosecutorial misconduct, including the seizure of what he said was a private letter to his second wife that mentioned Christine Lott's death. However, the state asserted that his arguments highlight guidelines in allowing such claims to be raised as ineffective assistance of counsel claims as opposed to direct claims.
The misconduct claims were dismissed with District Judge Barbara Buchanan ruling he did not raise the claims during direct appeal of the criminal case as required by state law.
"The district court found that the claims, by their very nature, could have and should have been raised in Lott's appeal from the underlying criminal conviction. We agree," Gratton wrote in the ruling.
The claims were known to Lott at the time he filed his appeal in the criminal proceedings and could have been raised at that time or as ineffective assistance of counsel claims.
While Lott claimed his trial counsel failed to challenge his arrest and extradition waiver, the district court found the attorney's testimony that they found no basis to challenge either. The district court also found credible the attorney's testimony that Lott was not told, as he claimed, that he had the burden of proving himself innocent.
"Thus, Lott failed to show the district court's factual finding are clearly erroneous and his trial counsel misadvised him about the burden of proof," Gratton wrote.
Because Lott did not raise his claims during appeal that his counsel failed to show him the evidence against him during trial, those claims are waived, Gratton wrote. Not only are appellants responsible for substantiating their claims, which Lott failed to do, the justices found the district court was correct in finding the trial counsel's testimony that Lott did not request any motions to suppress or invalidate the indictment to be credible.
While Lott claimed the judge should have recused herself, and that failure to dismiss the case based on asserted marital privilege, the state said he failed to preserve his argument.
"Generally, issues not raised below may not be considered for the first time on appeal," the trio wrote in rejecting Lott's claims of abuse of discretion. "The record does not indicate that Lott ever objected to the judge presiding over his post-conviction case, or that he asked the judge to recuse herself."
Lott's claims of trial error were not raised on direct appeal, thus waiving such claims, the appeals court found. Any post-conviction claims relative to grand jury instructions or regarding his letter are limited to ineffective assistance of counsel.
While Lott claimed he was coerced in the plea process, the justices wrote that continuances in the case and mediation were strategic decisions by Lott and his trial counsel.
"The district court noted trial counsel's testimony that Lott knew it was a circumstantial case and she felt strategically that Lott would have to testify to explain why he did not call the police."
Recent Headlines
---