Area students take part in 2023 Pend Oreille Water Festival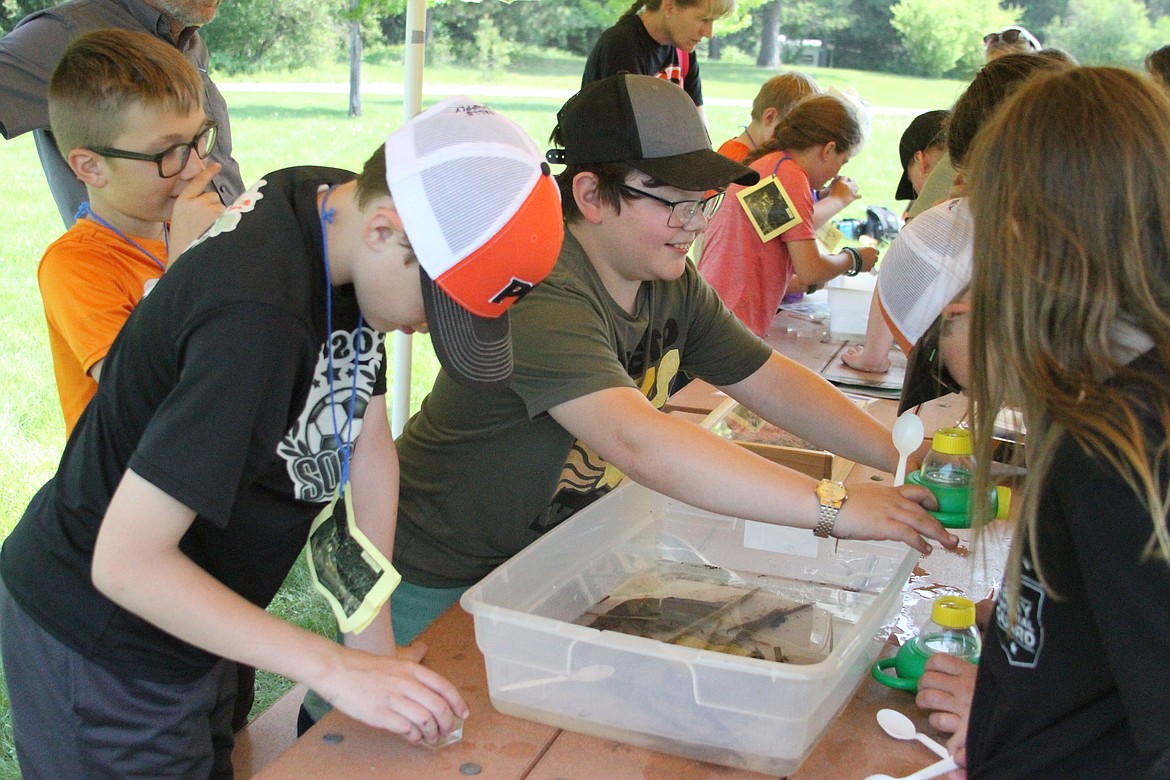 Priest River Elementary School students identify insects using a magnifying device at the water quality station on Friday
Photo by MAX OSWALD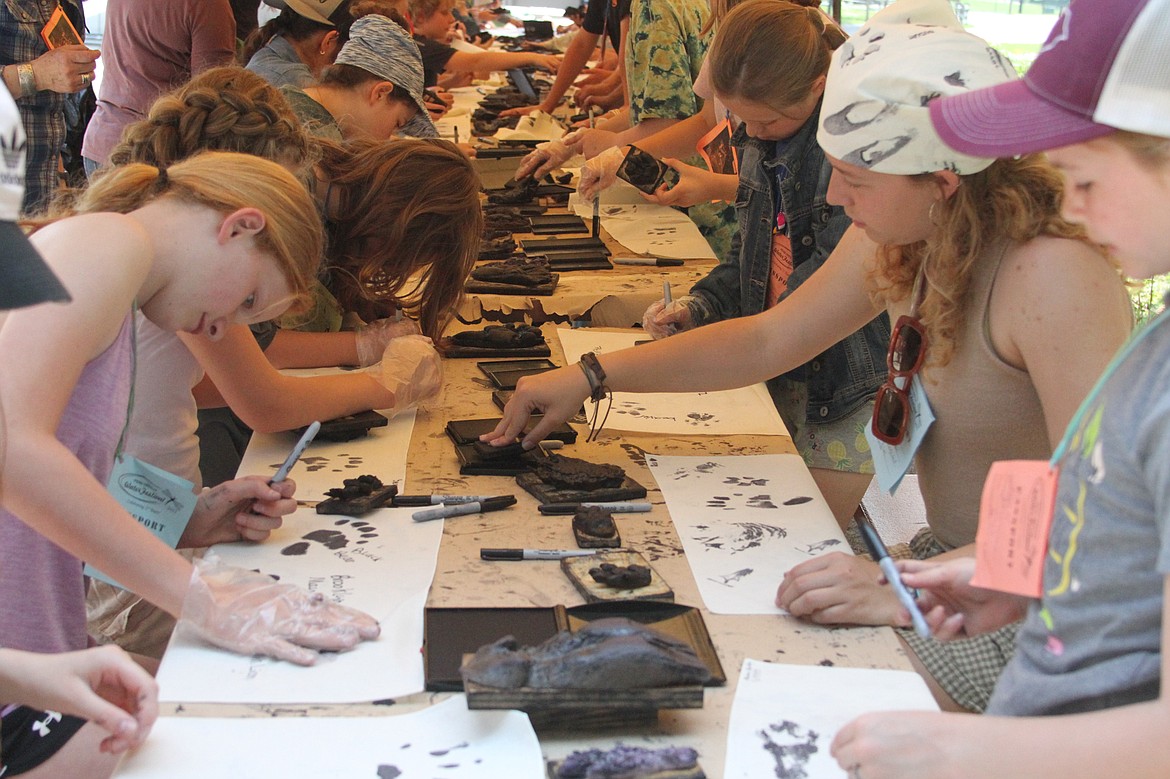 Washington Elementary School students work with high school student mentors to make bandanas at the animal tracks station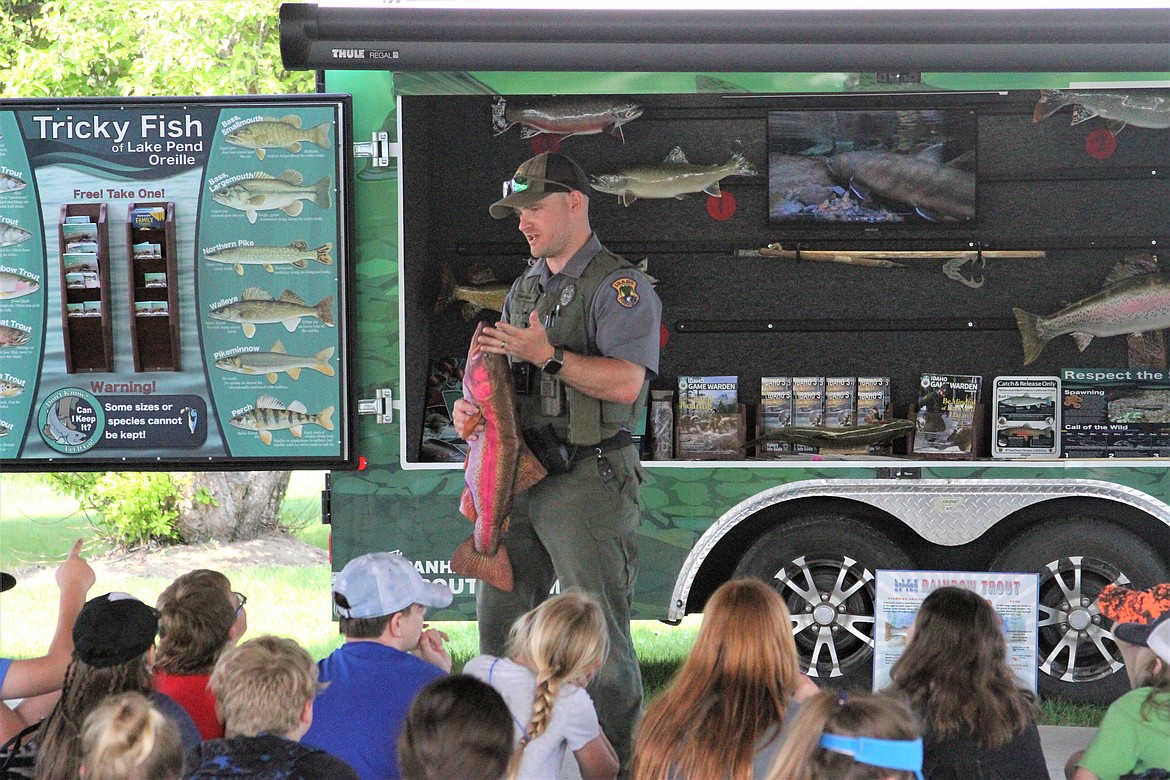 A member of the Idaho Department of Fish & Game gives a presentation about fisheries to Idaho Hill Elementary School students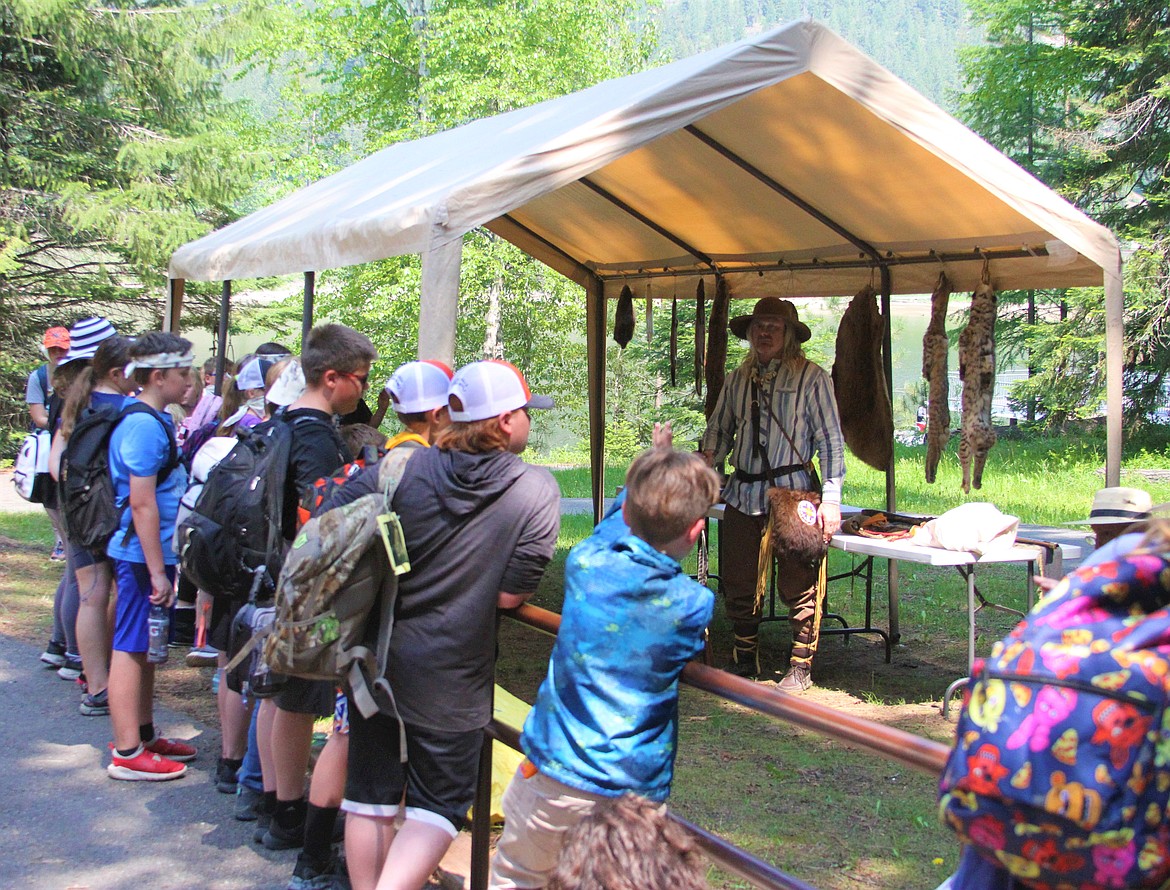 Priest River and Idaho Hill students learn about fur trapping and how to safely start a fire on Friday afternoon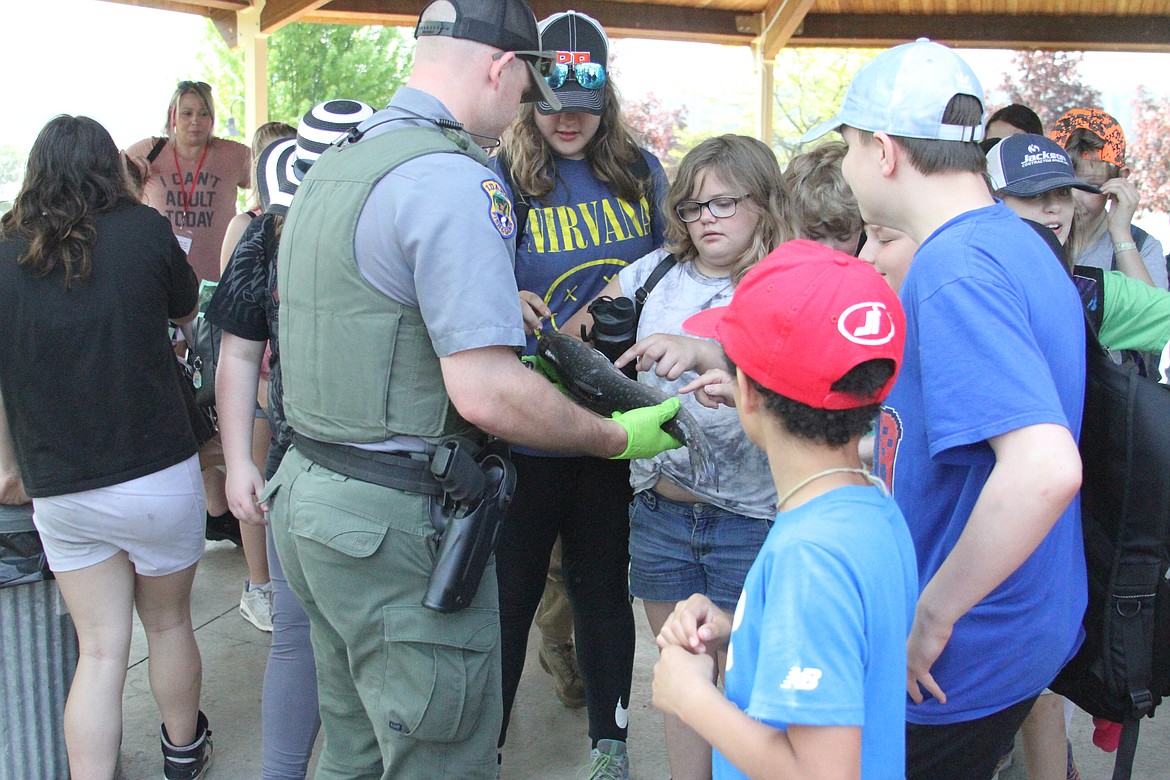 Students are able to interact with a live trout at the end of the Idaho Fish and Game presentation
Previous
Next
by
MAX OSWALD
Sports Reporter
|
May 23, 2023 1:00 AM
LACLEDE — At stations spread across the Riley Creek Recreation area, local elementary school students were able to touch the glistening scales of a live trout, stamp the hooves of wild animals on homemade bandanas, and identify aquatic insects through the lens of a magnifying device.
The 2023 Pend Oreille Water Festival, which was held Thursday, May 18, and Friday, May 19, could not have scheduled better days for some fun in the sun.
This year, about 400 fifth graders, 200 on each day, from 14 public and private schools engaged with natural resource professionals and Sandpoint High School student mentors focusing on our most precious resource — water.
Students had the opportunity to learn about their watershed through hands-on educational activities as they rotated through five different interactive instructional stations — fisheries, water quality, watersheds, animal tracks, and the fur trapping era.
At the fisheries, students learned about the life cycle of fish; at the water quality station, insects like caddisflies were identified; at the watershed, local land areas that channel rainfall and snowmelt were on display.
The fur trapping station seemed to be one of the most interesting to the students. In addition to learning about different types of animal fur, students learned how to safely start a campfire with just two rocks and some dry materials.
"Can you use sap to help start a fire?" a student asked. The instructor nodded his head yes. The students then watched in awe as the instructor started a fire in less than 30 seconds with rocks and a piece of dry tumbleweed.
To conclude the day, students watched a show presented by the Idaho Department of Fish and Game called "Living with Grizzly Bears." The show provided students with tips about what to do in the event one encounters a bear at home or while out recreating.
The Pend Oreille Water Festival is sponsored by the Bonner Soil and Water Conservation District and the U.S. Army Corps of Engineers at Albeni Falls Dam.
The Pend Oreille Water Festival is an annual multidisciplinary environmental education program for fifth-grade students in Bonner County.
Recent Headlines
---