Sorrentino's kindness, positive energy earn WOW honors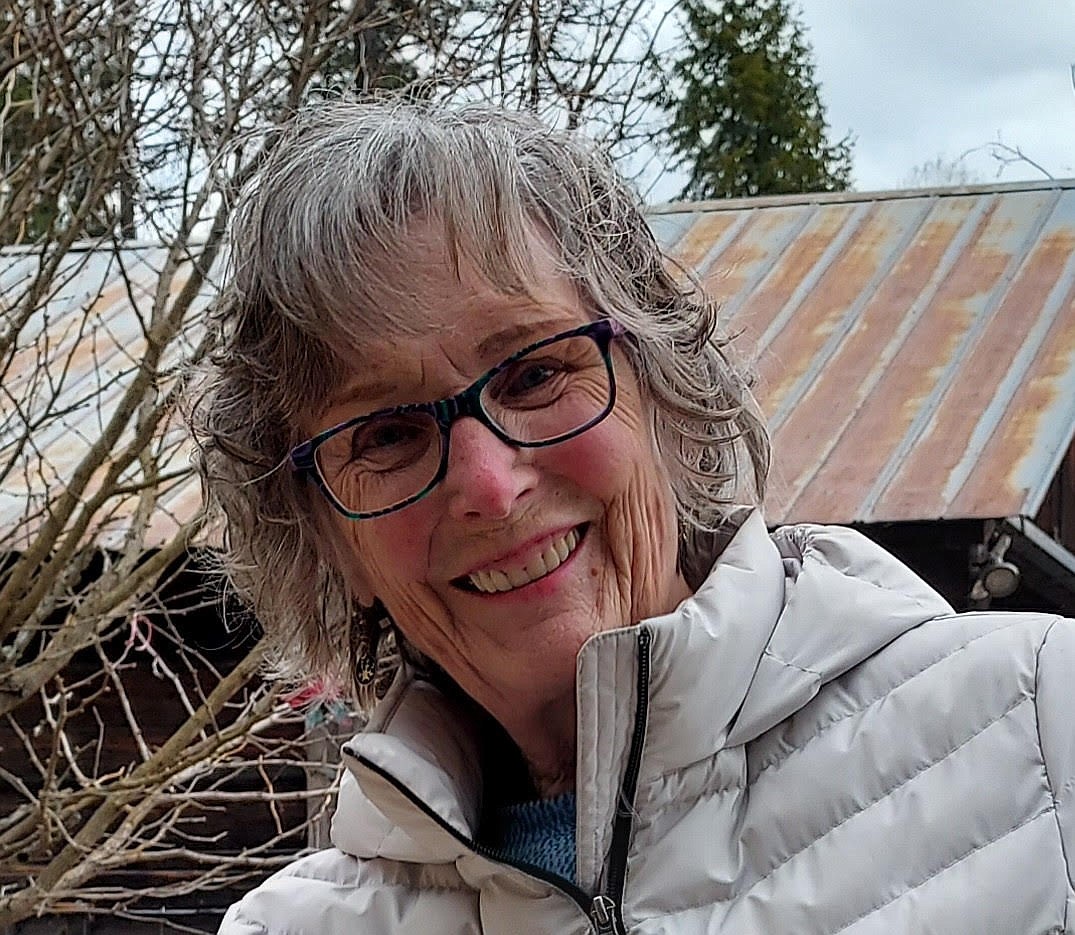 The Women Honoring Women Committee has honored Carolyn as a 2023 Woman of Wisdom.
(Courtesy photo)
Carolyn Sorrentino is best described as a woman of uncompromising kindness.
Now in her eighth decade, she approaches each day with positive energy, passion, and a heart full of love and support for her family, her friends, and her community. Born a Southern California beach baby, Carolyn was raised primarily by her mother and grandparents while her father was serving our country. She learned to care for cats, rabbits, chickens, and bees, and grow vegetables in the family "Victory Garden." Eighty years later, she still grows a vegetable garden.
At age 30, Carolyn and her then-husband bought a house and relocated to North Idaho with their two young children, Wayne and Wendy. Carolyn's husband did not like the cold. He moved back to California after a year, leaving her as a single parent in Hope. Carolyn later married Doug Pennington, and daughter Holly joined the family. Carolyn and Doug eventually divorced. Carolyn and the kids moved to Kootenai. It was there that Carolyn made a group of friends originally known as the "Bucket Tree Gang."
In 1997, when their dear friend Kathy Pelland was tragically killed by a drunk driver, the Bucket Tree Gang began raising money for a memorial for Kathy. They started with a bench on the Dog Beach trail and improvements to the bike path and just kept on going. They changed their name to "Angels Over Sandpoint" and a movement was born. Over the last 25 years, the Angels have raised more than a million and a half dollars for the community. As a founding member, Carolyn has served on the board as an officer and a director numerous times and has volunteered as an Angel for 25 years.
Carolyn has also volunteered with the Festival at Sandpoint, Cub Scouts/Boy Scouts, Priest River Ministries, CHAFE, and as a Salvation Army Bell Ringer. The effect of her cheerful outlook ripples through the community. For the CHAFE ride, Carolyn helps at a pit stop alongside her great-granddaughter. Her 5-year-old grandson wants to plant a garden bed for people "who need help getting healthy food." What a legacy, not only for Carolyn but for her mother and grandmother who planted Victory Gardens.
In 1993, Carolyn married Dwight Sorrentino. The couple are celebrating their 30th anniversary. Dwight has always and continues to support Carolyn's unwavering dedication to her family and the community. In her nomination letter, one of Carolyn's friends eloquently describes the qualities Carolyn embodies: "Seeing the best in people is a gift. It takes discipline and commitment to live a life of respect and empathy, to live a life of grace and honesty." Carolyn Sorrentino has lived and continues to live life to the fullest while showing respect, empathy, grace, and honesty to everyone with whom she comes into contact. The Women Honoring Women Committee is proud to honor Carolyn as a 2023 Woman of Wisdom. The Committee invites you to join them in honoring Carolyn and her fellow recipients on June 17, 2023, at the Gala Brunch. Reservations will be accepted until June 9, 2023, from Diane Stockton at 208-290-6362 or stockton_diane@yahoo.com.
Recent Headlines
---