May's beauty brings praise of God's goodness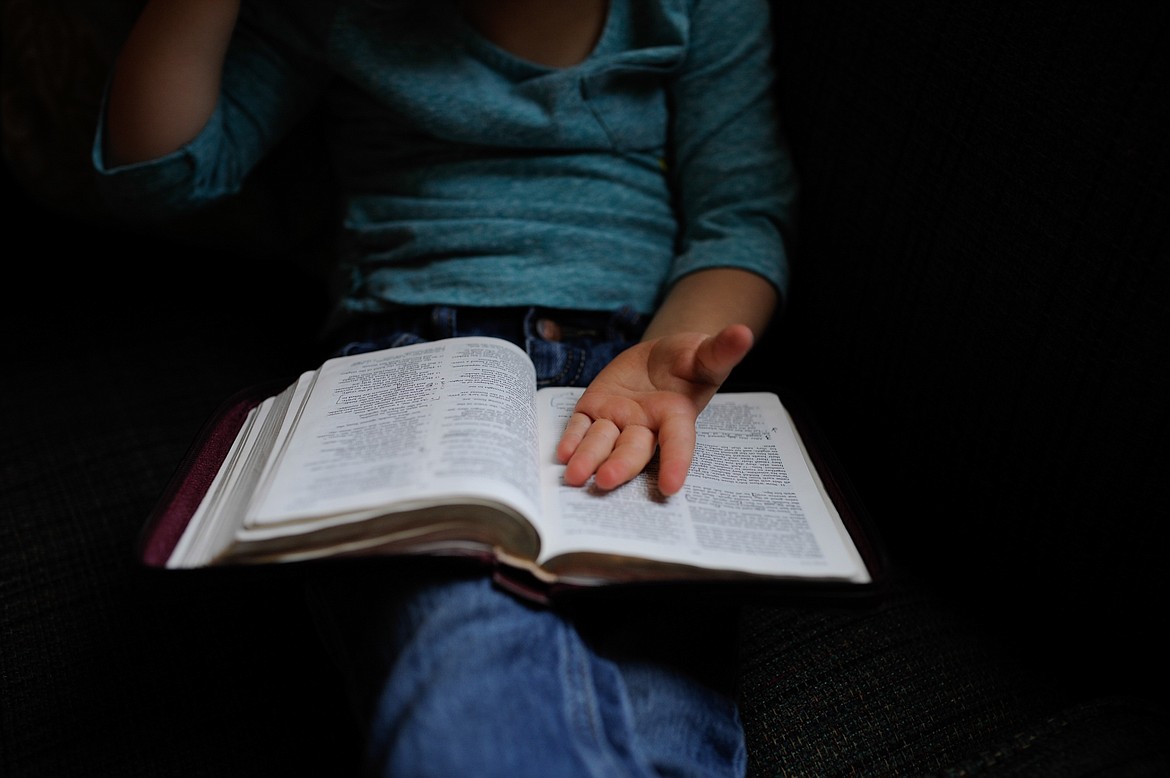 by
CAROL SHIRK KNAPP Contributing Writer
|
May 24, 2023 1:00 AM
My mind is in praise mode on this gift of a May morning.
Psalm 148 is one to get me going — "Praise the Lord! Praise Him from the heavens; … Praise Him, sun and moon; Praise Him, all stars of light! … For He commanded and they were created … Praise the Lord from the earth, Sea monsters and all deeps; … Mountains and all hills; Fruit trees and all cedars; Beasts and all cattle; Creeping things and winged fowl; Kings of the earth and all peoples; … Let them praise the name of the Lord, For His name alone is exalted; His glory is above earth and heaven."
It's not too fanciful for me to imagine all God's creation praising Him. Anyone who has looked into the science of this planet and beyond to the universe knows the astounding precision it takes to make it all work. The great miracle of it all happening in the first place.
And here I am — privileged to belong.
In the Bible's Creation story, I read, "Then God said, 'Let Us make man in Our image, according to Our likeness'… God created man (humankind) in His own image; in the image of God He created him; male and female He created them. God blessed them." There is no record of anything else among God's wonderful works created in His own image.
From the very beginning, I see that I am different. The "Us" and "Our" might seem confusing — but as I read on in the Bible there is an understanding of God as one Being in the union of Father, Son (Jesus), and Holy Spirit — inseparable, yet each having distinct personality and purpose.
I am not just one of God's "ideas" — although He has tremendous ideas. Psalm 148 is filled with them — the populations of sky and sea and earth — such magnificence! And that is just the broad stroke. To begin to see detail is to be overwhelmed by the mind of God.
Yet all this was not "enough" in the Creation wonder. God wanted something more. He wanted humans — He wanted me. The very thought of God forming a heart and mind and soul that He could share Himself with is so stunning it's taken me all my life to even try to comprehend it.
It's the broad stroke. As the psalmist says, "Such knowledge is too wonderful for me; It is too high, I cannot attain to it."
While comprehension may be way out of my league, believing is not. God has made me with the ability to know Him — to respond to Him — to have an imaging relationship of the heart and mind and soul. He has detailed me according to His own self. The paradox of faith is I can know this without fully comprehending it. If I waited for complete understanding, it'd never happen — mainly because I am the one created, not the one doing the creating.
So here I sit with cedars foresting the mountains — flowering trees blooming, elk feeding in the fields, Venus lighting the night sky, the wide river flowing to the sea — united in praise to the same Creator. Yet I am set apart — first in God's heart.
Recent Headlines
---