Sandpoint author to offer debut novel book signing June 3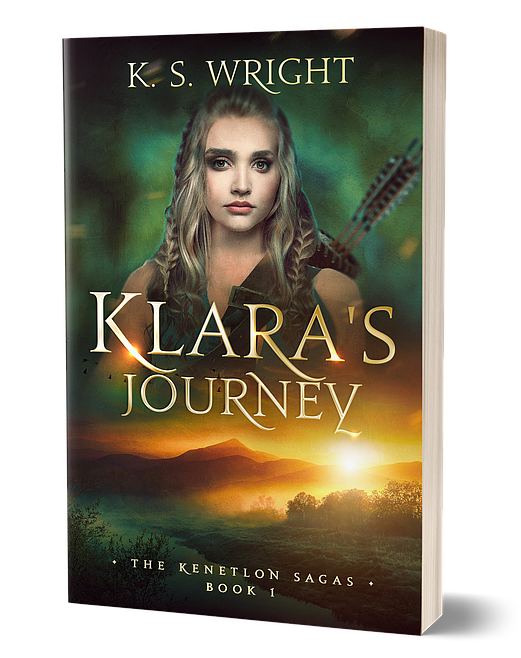 "Klara's Journey" is set to release June 2.
by
LAUREN REICHENBACH
Staff Writer
|
May 25, 2023 1:00 AM
Sandpoint native and author Khaliela Wright will celebrate the launch of her debut novel, "Klara's Journey," with an author reading at multiple locations in Bonner County next weekend.
Wright will be at the Priest River Library on Saturday, June 3, at 10:30 a.m. A question-and-answer session will follow her reading. Later the same day, she will make her way to Sandpoint for a reading and book signing at Inquire Within at 2 p.m.
"Klara's Journey" is the first book in Wright's Kenetlon Saga collection. The story follows a girl who leaves her mundane village life and joins a group of travelers who are headed for the wildlands believed to be the ancestral home of their goddess. Klara embarks on an adventure with them that leaves her torn between hope and fear.
Wright's novel was the first place winner of a Judge's Choice award at the 2021 Palouse Writers Festival and received an Honorable Mention Award from the Idaho Writers Guild. In addition, it has garnered praise from "Kirkus Review" and the "Midwest Book Review."
"Klara's Journey" is available for pre-order wherever books are sold.
Growing up in Sandpoint, Wright described herself in her early years as a "free-range wild-child, running willy-nilly through forest and field." She earned degrees from both the University of Idaho and Washington State University and currently works with the U.S. Census Bureau.
Wright said she "delights in being anything but the quintessential small-town girl," a theme that may be seen in the main character of "Klara's Journey."
Wright has been writing for years and has picked up numerous different writing styles along the way. Before she began writing her novel, Wright occasionally created political cartoons. On top of that, she freelance writes feature columns and also enjoys writing short fiction stories. Additionally, she has multiple published works in the field of economics — of which she used to teach at a college level.
In 2016, Wright founded the Palouse Writers Guild, a nonprofit service organization, and in 2021, combined her love of books and business by starting the Hart & Hind Publishing Company.
Recent Headlines
---