Sylvia Elaine Rasmussen, 84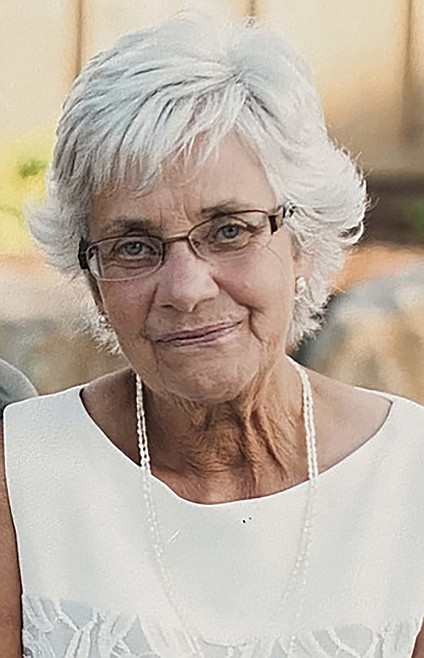 Sylvia Elaine Rasmussen passed away peacefully, surrounded by her family, May 17, 2023, just after her 84th birthday.
Sylvia was born May 3, 1939, in Brooklyn, N.Y., to Kiler and Elinor Kristiansen. She grew up in a neighborhood in Brooklyn where Norwegian immigrants relocated from Norway, establishing a close-knit community. In 1953, her future husband, Tom Rasmussen, and his family immigrated from Norway and moved into a brownstone on the same block as Sylvia's family.
Tom and Sylvia were involved in the local Norwegian church and youth group, and eventually, their friendship turned into a romance. Sylvia graduated from Fort Hamilton High School in 1957 and then went to work for the Veteran's Hospital Administration. Sylvia and Tom were married in 1961. For the next couple of years, she worked at a large engineering firm in uptown Manhattan until their first child was born.
In 1966, they moved out of Brooklyn to a suburb where they raised their three children, Janice, Kurt and Kristin. Tiring of life in New York, the family moved to Sandpoint, Idaho, in 1978. Sylvia continued her occupation in the medical field working for Dr. Rust, North Idaho Home Health and then Bonner General Hospital in the business office.
She retired from the hospital in 2005, and she and Tom found a fixer-upper farm in Paradise Valley in Bonners Ferry. With a lot of hard work, they turned it into a beautiful home for their retirement years. Sylvia loved to bake and cook and was always anxious to please her children and grandkids with a delicious meal and their favorite dessert. She was extremely proud of her six grandchildren and four great-grandchildren and she especially loved all the times when the extended family could be together.
Sylvia was preceded in death by her beloved sister, Betty. She is survived by her loving husband, Tom, her three children, Janice (Scott) McQuilkin, Kurt (Faith) Rasmussen and Kristin (Scott) Smith, and her grandchildren, Morgan, Kelsey, Tyler, Lane, Lars and Madi. Although we will miss her terribly, we rejoice she is with the Lord in heaven.
A celebration of life service will be held for Sylvia on June 3, at 11 a.m. at Christ Our Redeemer Lutheran Church in Sandpoint.
The family suggests that memorials may be made to Little Lambs Preschool and Kindergarten, 1900 Pine St., Sandpoint, ID 83864.
Family and friends are invited to sign Sylvia's online guest book at www.coffeltfuneral.com.
Arrangements are under the care of Coffelt Funeral Service.
Recent Headlines
---