SHS hosts third annual All-star Olympics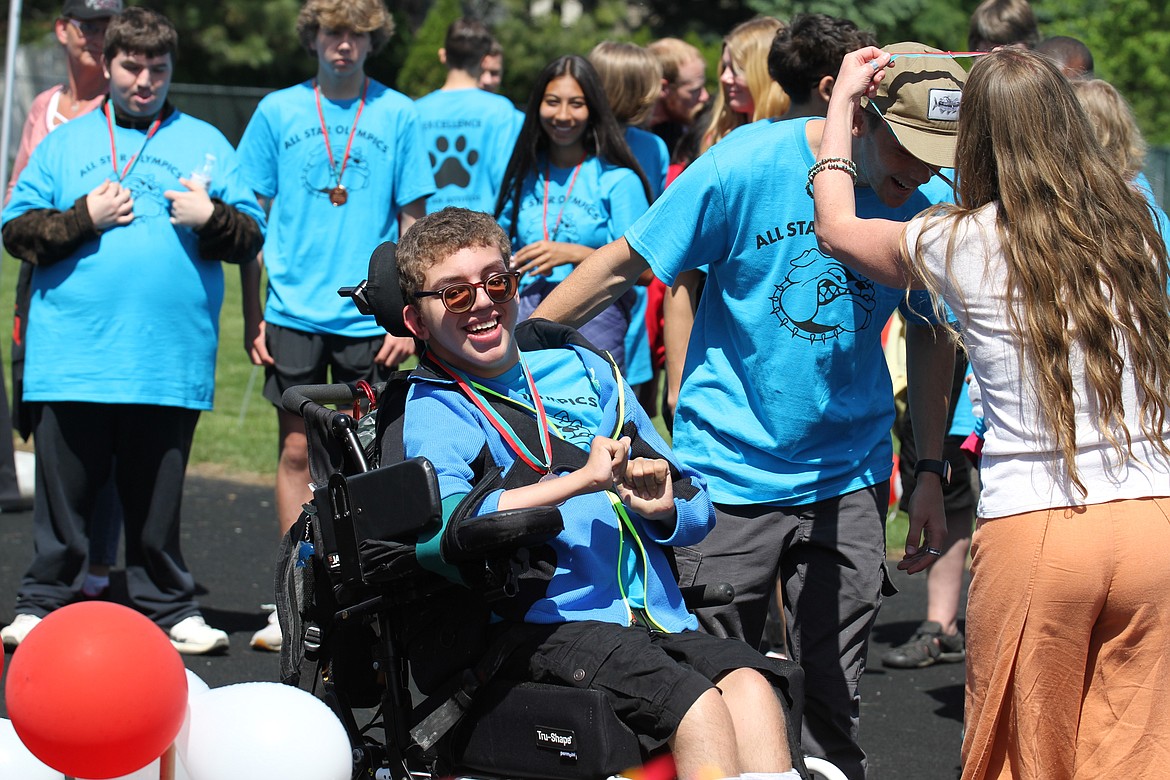 A pair of students receive their medals during the awards ceremony on Wednesday.
Photo by MAX OSWALD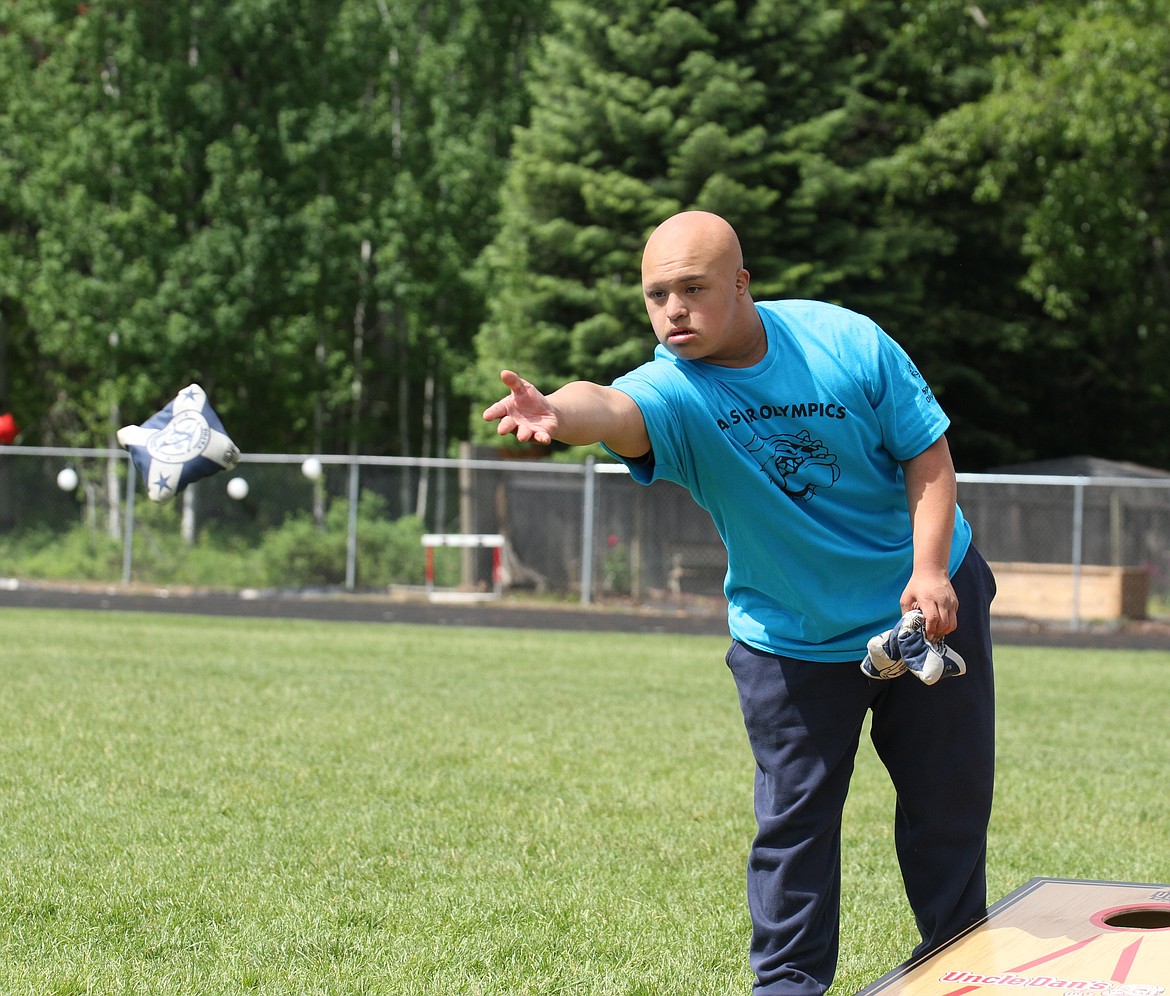 A Sandpoint athlete remains focused while throwing a bag in cornhole.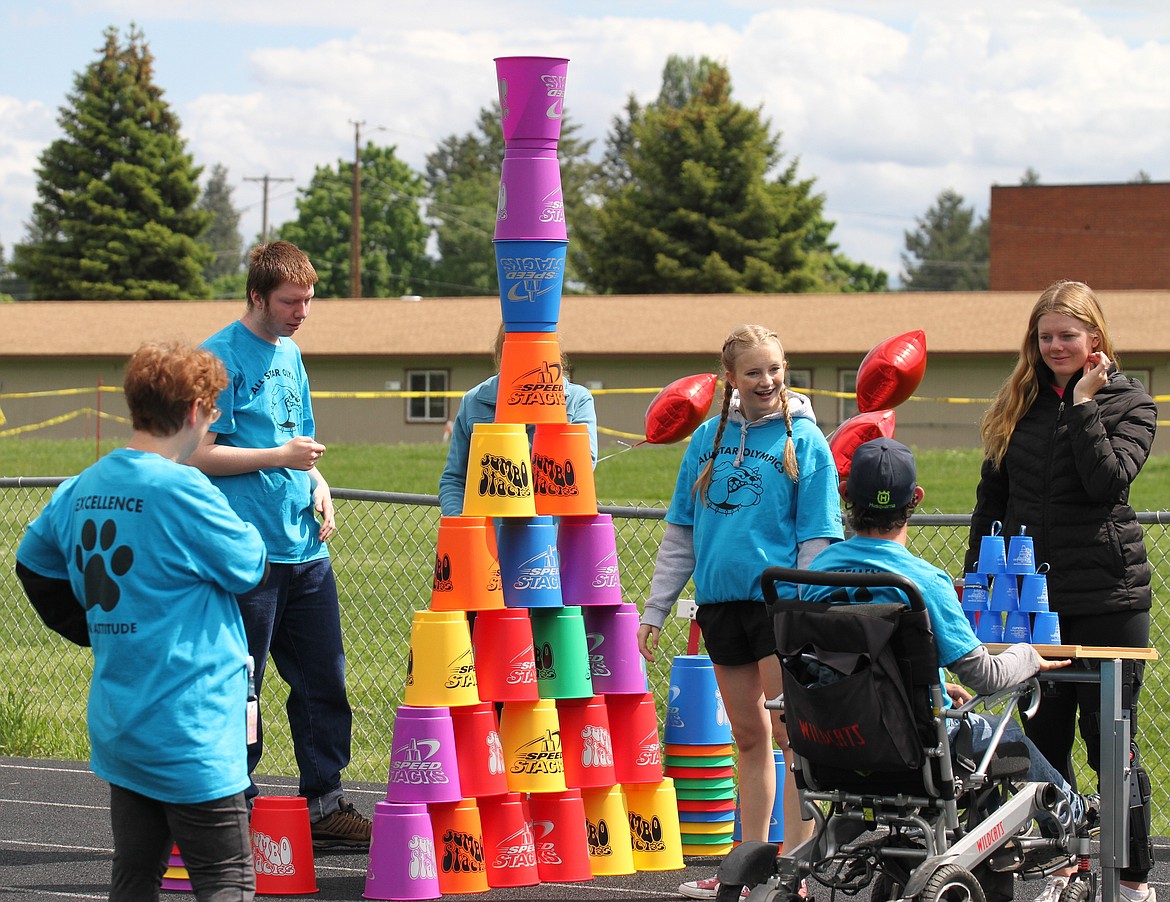 Students stack cups as high as they possibly can at the speed stacking station.
Sandpoint students watch in awe as an athlete makes a terrific throw in cornhole.
A student smiles with joy as she receives her medal during the awards ceremony.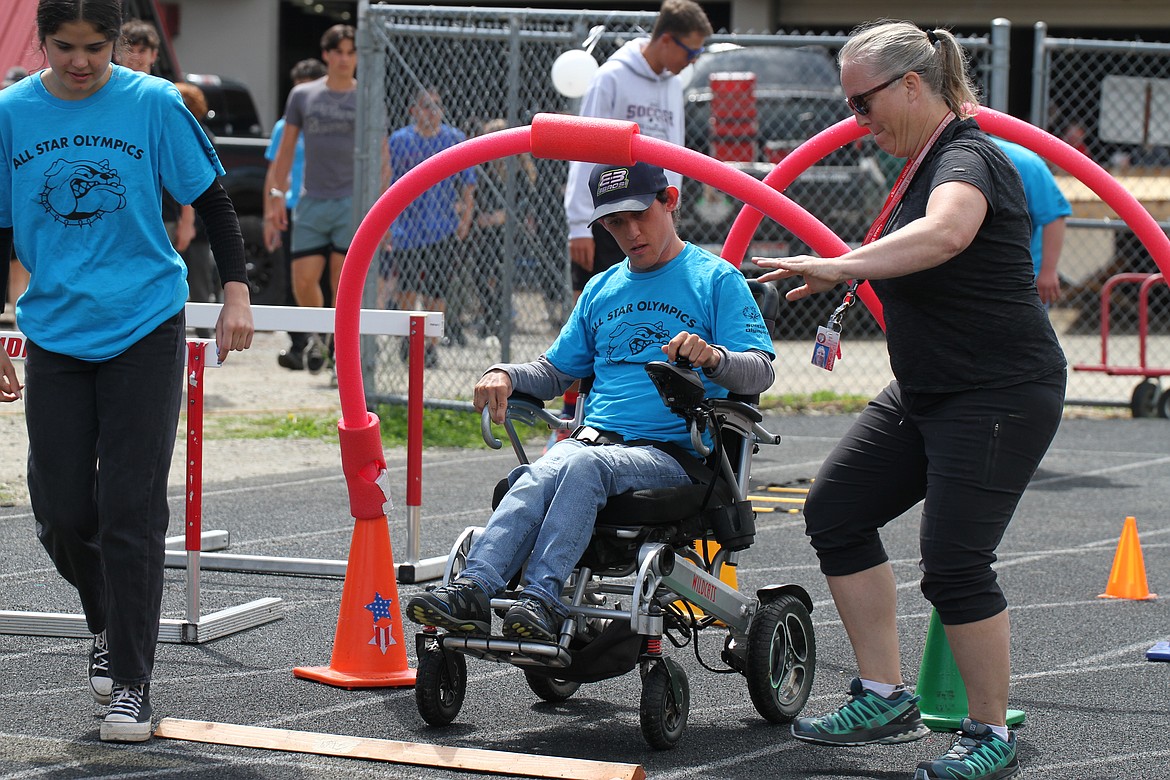 An athlete makes his way through the obstacle course.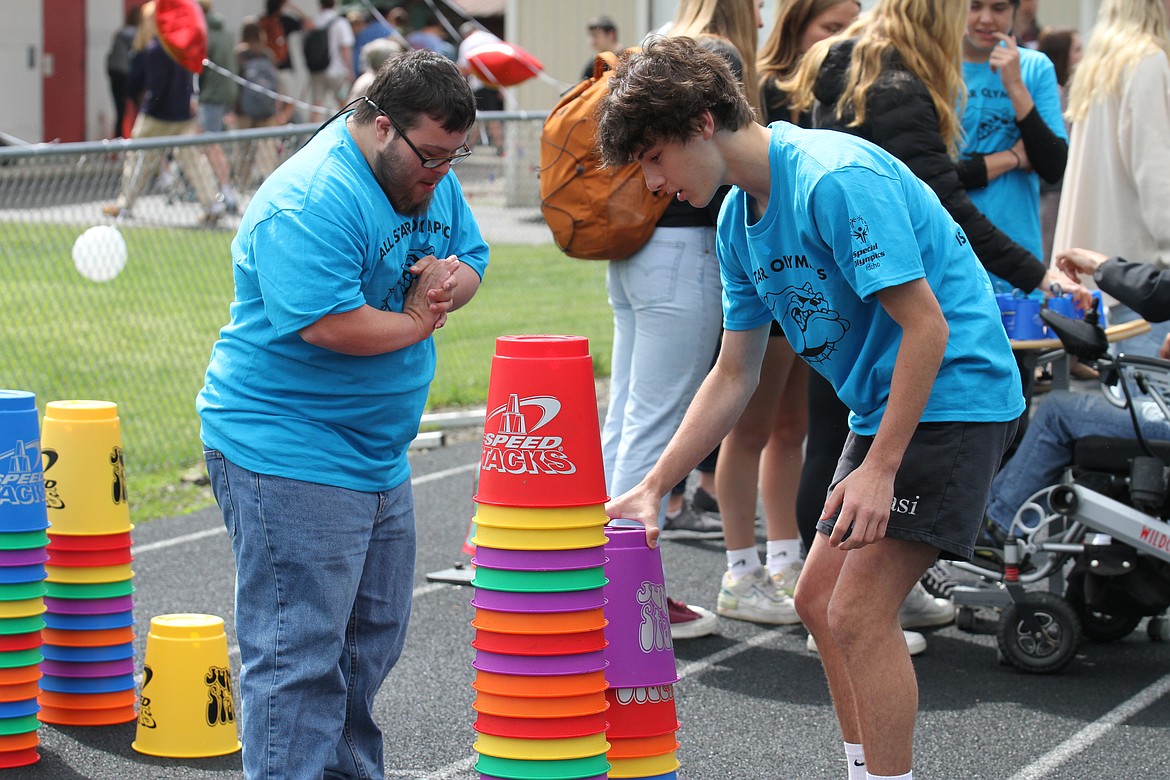 Two students get ready to start to start the speed stacking challenge.
Previous
Next
by
MAX OSWALD
Sports Reporter
|
May 26, 2023 1:00 AM
SANDPOINT — Laughter and joy filled the air at Sandpoint High School as students competed in the third annual All-Star Olympics on Wednesday.
Athletes and spectators joined together to take part in various games spread across the SHS track and field. Some of the games included cornhole, speed stacking, a 100-meter dash, shot put throw, bowling, volleyball and an obstacle course. Each Life Skills student is paired up with a general education student to take on the day's activities; the pairs wear bright blue T-shirts to signify their partnership.
"If our high school had a volleyball team, I would definitely want to be on it," one athlete said after a game of volleyball with his peers.
Another athlete jumped with their hands in the air cheering, "Hooray!" after they bowled a strike. This prompted a double high-five between them and their partner.
General education students do not always have regular opportunities to interact with students in the Life Skills program, Life Skills teacher Kristin Storebo said. The All-Star Olympics program ensures that everybody gets involved — and is connected.
"This event makes our Life Skills students feel like they are a part of our school culture as much as anyone else," Storebo said, adding her students who compete walk away feeling really great about themselves.
"They see what they are capable of, and their peers get to see them in a really unique light where they just shine,"she said.
After the activities concluded, a sea of blue shirts headed to the north end of the track for the awards ceremony. Every athlete and their partner were recognized and given a medal for their efforts. Multiple students smiled ear-to-ear or jumped for joy when they heard their names announced over the loudspeaker.
Many parents and relatives of the athletes attended the event to cheer on their loved ones.
The event was put on by the Life Skills program. Krsitin Hawkins, Lake Pend Oreille School District community liaison, said many people were involved in making the event happen. Among them were Kristin Storebo, Mary Imaz, Joy Jansen, Meredith Evensen-Lynch and Erin McClure. The Life Skills program has also partnered with the Special Olympics to ensure that this event is a success year in and year out.
Recent Headlines
---