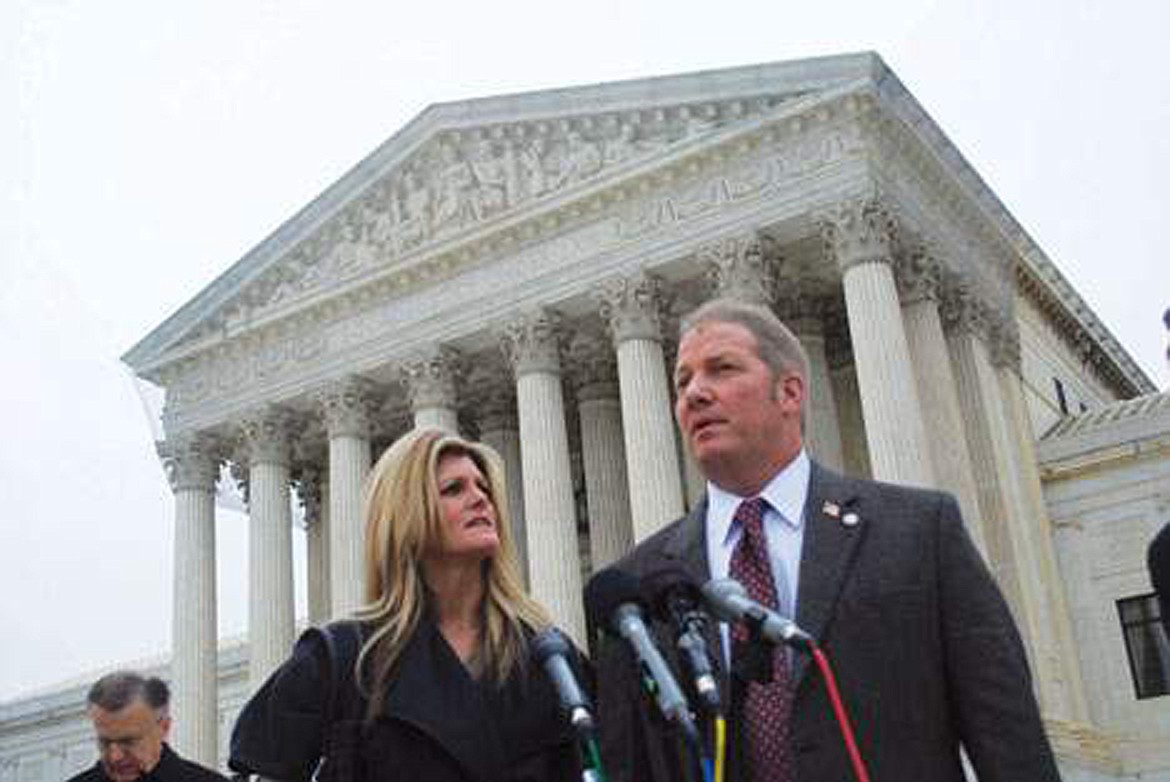 Chantelle and Mike Sackett talk about their case after their property rights case was heard by the Supreme Court the year before.
June 1, 2019
Stories this photo appears in: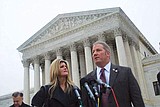 April 14, 2023 1 a.m.
Legal definition of waters of the United States has been the subject of fierce debate for years
A federal judge in North Dakota on Wednesday blocked in 24 states the Biden administration's newly effective definition of waters that can be regulated under the Clean Water Act. U.S. District Judge Daniel Hovland, a George W. Bush appointee on retired status in the North Dakota District, issued a preliminary injunction in a case two dozen Republican state attorneys general brought against the U.S. Environmental Protection Agency and the Army Corps of Engineers.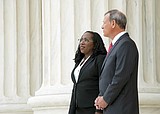 October 2, 2022 1 a.m.
A new justice at the U.S. Supreme Court, and an Idaho case up first
Idaho case challenges definition of 'waters of the United States,' which delineates which wetlands federal government can regulate under Clean Water Act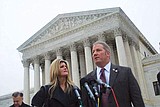 June 1, 2019 1 a.m.
BOISE (AP) — A northern Idaho couple whose lawsuit against the U.S Environmental Protection Agency was kept alive by a U.S. Supreme Court decision has filed an appeal after losing that lawsuit in U.S. District Court.
---