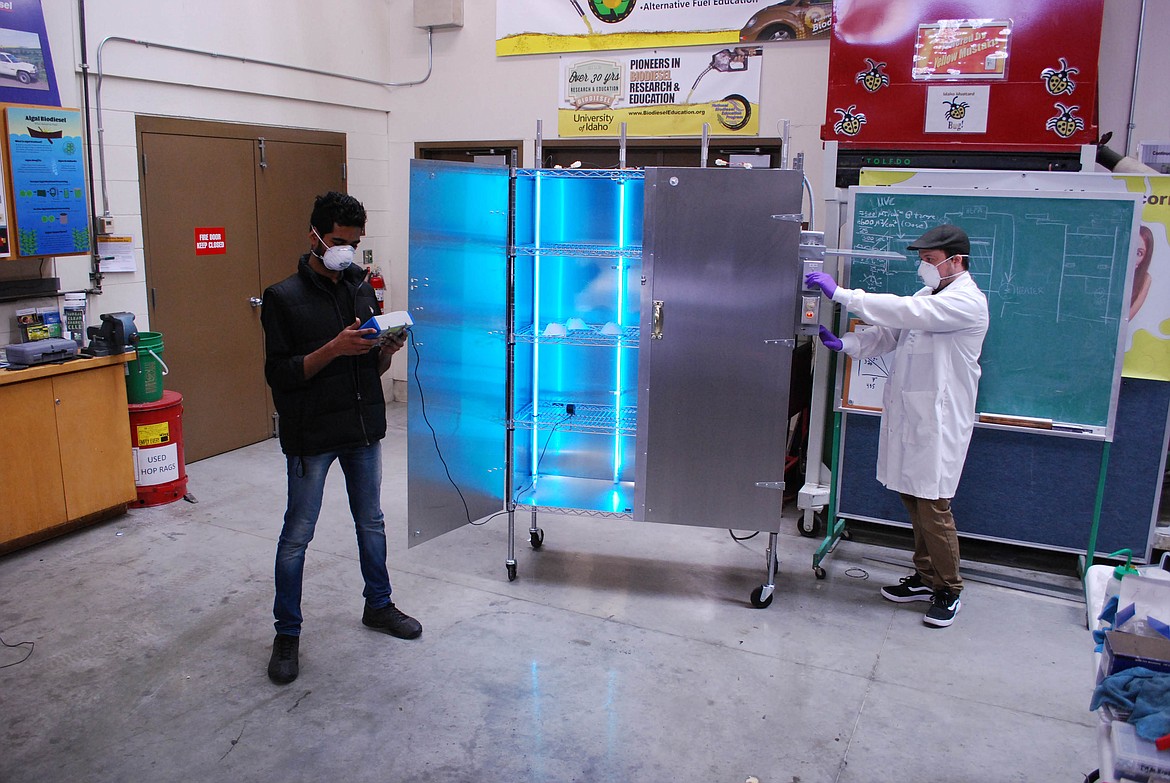 (Photo courtesy UNIVERSITY OF IDAHO COLLEGE OF ENGINEERING) University of Idaho Engineering Department members, including Sandpoint native Chad Dunkel, right, check the results from testing a one-of-a-kind mobile sanitation cabinet created by the university and now in use at St. Joseph's Medical Center.
April 16, 2020
Stories this photo appears in: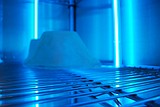 April 16, 2020 1 a.m.
Somewhere in the confines of St. Joseph Regional Medical Center stands a one-of-a-kind mobile sanitation cabinet powered by Ultraviolet C that can clean 24 healthcare masks every 10 minutes. This cabinet was delivered on April 9 after two weeks of designing, building and validating the prototype by a team of professors and graduates at the University of Idaho, including Sandpoint native and biological engineering research support scientist Chad Dunkel.
---