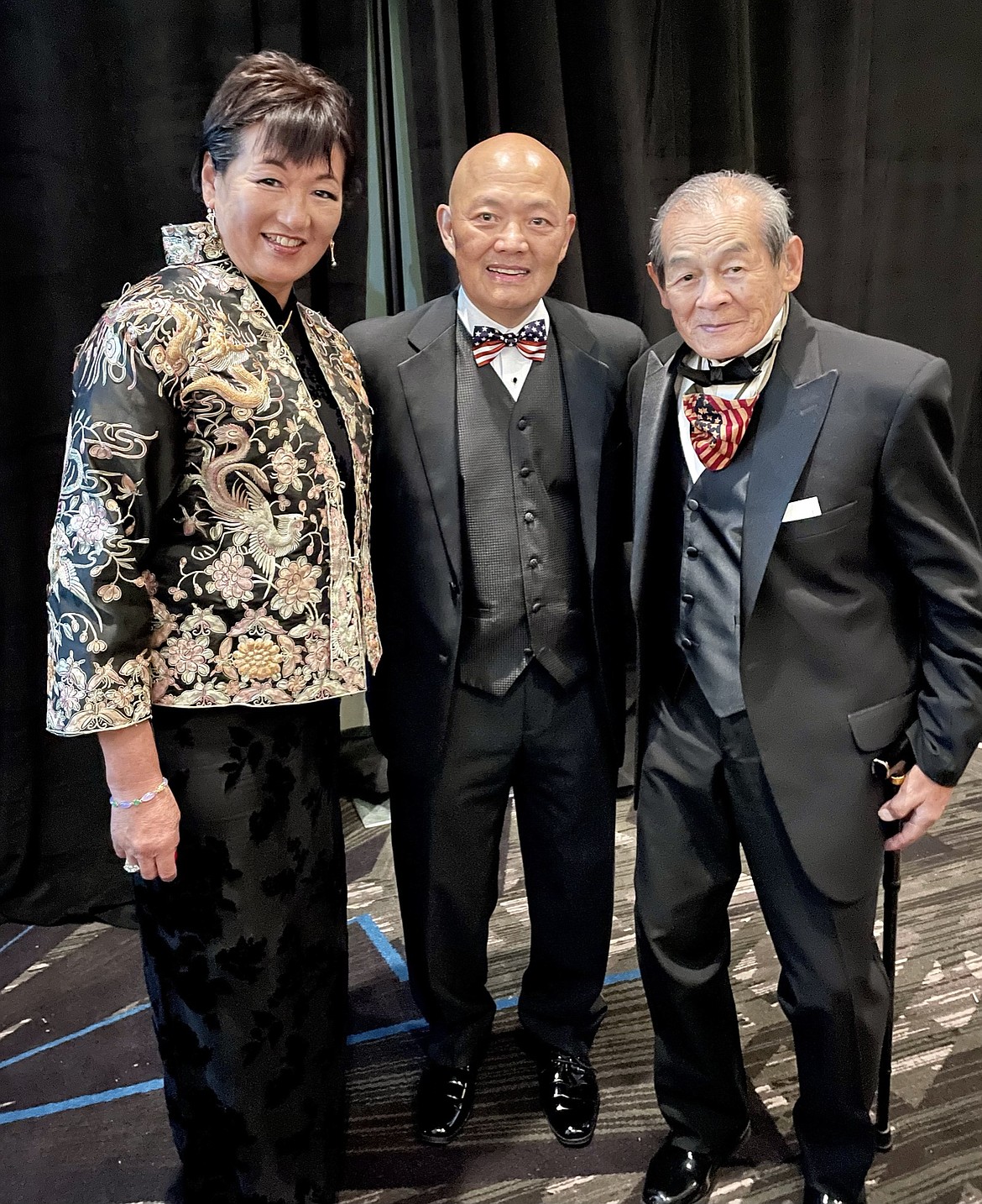 George Dong, right, is pictured at a ceremony presenting the Congressional Gold Medal awarded to Chinese American veterans of World War II. "There were four living veterans receiving this award," said Dong's daughter, Delia Freney, who also received a medal posthumously for her mother's brother, Harold Sam. "My dad wore a tuxedo as he proudly walked to center stage to receive his medal. The medals received were bronze duplicates and the actual Gold Medal was on display. It...
November 11, 2021
Stories this photo appears in:

October 18, 2022 1 a.m.
To honor our Bonner County veterans, we are asking for the public's help in honoring these men and women by sharing their photos, stories and service of themselves or family members who earned the Purple Heart, Silver Star, the Distinguished Service Cross, and Congressional Medal of Honor to name a few.
---