Hike promotes Parkinson awareness and research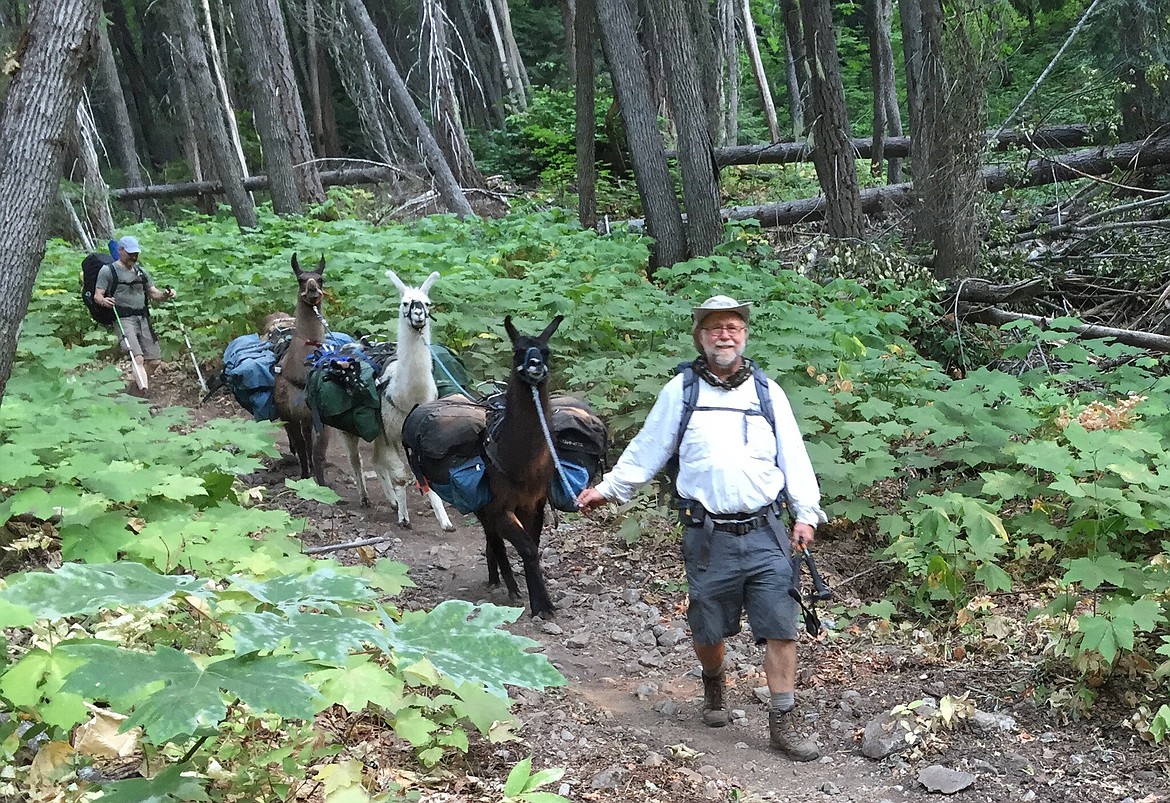 (Courtesy photo) A.C. Woolnough of Sandpoint will again make the trek along the Pacific Crest Trail this year to promote awareness of Parkinson's disease and help raise funds for research. Woolnough is pictured here leading the llamas during the 2017 hike.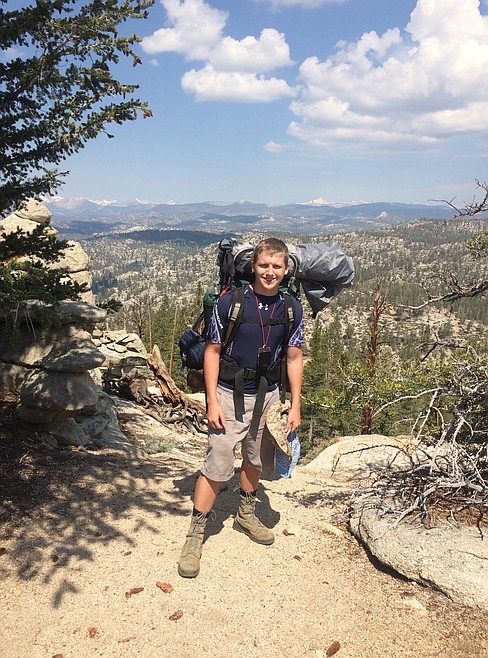 (Courtesy photo) Brandon Woolnough will join his grandfather, A.C. Woolnough, as a support hiker during the Pass to Pass for Parkinson's along the Pacific Crest Trail in August.
Previous
Next
by
Mary Malone Staff Writer
|
July 31, 2018 1:00 AM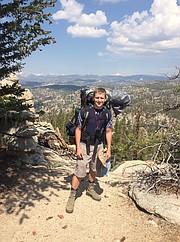 SANDPOINT — After surviving the 58-mile hike along the Pacific Crest Trail last year, A.C. Woolnough said he would never do it again. He even gave away all his gear.
However, the retired Sandpoint educator is once again making the trek for a cause he is passionate about — Parkinson's research and awareness. Woolnough, 69, was diagnosed with a "tremor-dominant" form of Parkinson's disease in 2013.
"I didn't choose Parkinson's, but I can choose how to live with it," Woolnough said. "So long as I am able, I am going to keep doing things."
Pass to Pass for Parkinson's is a team of seven people with Parkinson's, along with seven support hikers and three llamas, who will hike a total of 90 miles in two back-to-back trips along the Pacific Crest Trail from Hart's Pass to the Suiattle River trailhead. Last year, Woolnough hiked the 58 miles from Rainy Pass to the Suiattle River trailhead. This year, he said, he will hike the first leg, from Hart's Pass to Rainy Pass, for a total of 32 miles.
The goals of Pass to Pass include increasing awareness of Parkinson's Disease, showing that exercise and activity can significantly decrease Parkinson's symptoms, and raising funds for Parkinson's research.
One reason Woolnough decided to make the trek again this year is because his grandson, Brandon Woolnough, will be joining him as a support hiker. Brandon Woolnough is a recent high school graduate from San Diego, Calif., who is delaying his enlistment into the United States Navy to participate in the hike. A.C. Woolnough said his grandson began hiking the Pacific Crest Trail during his senior year of high school, and the two are somewhat competitive.
"I have done further and a longer number of days, but on a daily basis, he has done more (miles) than I have — the whole family is competitive," A.C. Woolnough said.
Woolnough said another reason he decided to hike again is because of the "incredibly cool" people he met last year, one of whom he remains close friends with. The third and most important reason, however, is that his "most passionate cause" is Parkinson's research.
His passion for Parkinson's research has led Woolnough to serve as a research advocate on the People with Parkinson's Advisory Council for the Parkinson's Disease Foundation. As a research advocate, he can prepare and review grant proposals, participate in the informed consent process and help disseminate the results of a study, he said. He has also participated in several studies.
Woolnough said he is one of three ambassadors from the United States who participates in the World Parkinson Congress, which occurs every three years in a different country each time. It is a gathering of about 5,000 people from the Parkinson's community — doctors, nurses, physical therapists, people with Parkinson's, and others — exchanging information and making connections throughout the world.
"I learn more about research there than anywhere else," Woolnough said.
Research is critical, Woolnough said, because there is no definitive test to tell if a person has the disease or not, so it is mostly observational. He began showing symptoms a full year before his official diagnosis. Research efforts are looking for a biomarker to tell if someone has the disease, which could also lead to quicker and more effective treatment.
The fundraising goal for Pass to Pass is $20,000 and all of the donations go toward Parkinson's research. Woolnough will meet up with the team on Aug. 12, and hike from Aug. 13-17 at an average of more than six miles per day, with an elevation gain of approximately 5,000 feet.
"I think we are starting at well over 7,000 feet, which means a lot of down hill at first — that means a lot of up hill at the end," Woolnough said.
To donate and/or follow the team's journey, visit passtopass.org. So far for 2018, according to the website, just over $2,000 has been raised.
Mary Malone can be reached by email at mmalone@bonnercountydailybee.com and follow her on Twitter @MaryDailyBee.
Recent Headlines
---