Luckey named Idaho's 2018 top principal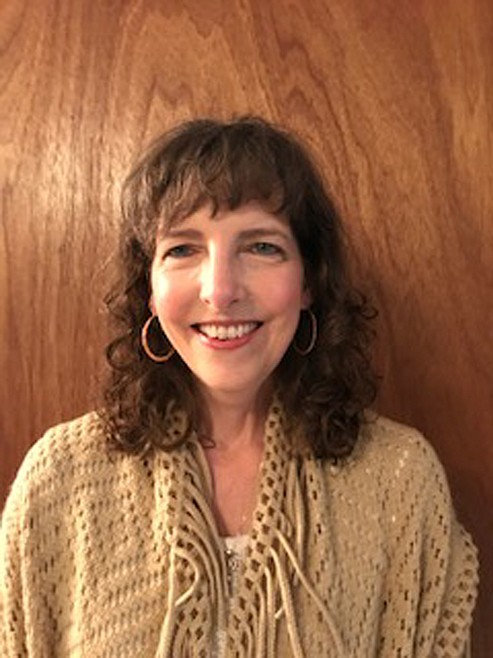 OLDTOWN — To be chosen as a National Distinguished Principal, a nominee must show evidence of "outstanding contributions to the community and to the education profession."
Idaho Hill Elementary Principal Susie Luckey demonstrated this and more as she was named the 2018 National Distinguished Principal for Idaho.
"It is very humbling," Luckey said. "... There is a lot of deserving people."
The NDP program was established by the National Association of Elementary School Principals in 1984 to recognize elementary and middle level principals who set high standards for instruction, student achievement, character, and climate for the students, families,and staff in their learning communities, according to naesp.org.
For her achievement, Luckey will join distinguished principals from across the nation during an NDP event in Washington, D.C., on Oct. 11-12. She will also be awarded during the Idaho Association of School Administrators conference in Boise in August, she said.
"I'm excited," she said before adding, "I don't do awards really well — I get really embarrassed."
Luckey said she found her passion for teaching at a young age, as a swim instructor at the Mudhole.
"I just really enjoyed helping people learn something and that love of learning has always stuck," she said.
She started her career as a kindergarten teacher at Priest River Elementary in 1984. When she got married and started a family, Luckey lived in Priest Lake and continued to teach kindergarten at Priest Lake Elementary for several years. She became head teacher, as well as kindergarten teacher, she said. In 2004, however, her position ended because there were not enough kindergarteners attending PLE, and the kindergarten class was combined with first and second grades.
PRE had an opening for an assistant principal, so she applied and got the job. One thing she found is that she enjoyed working with teachers, she said. When the Idaho Hill principal was injured, she was assigned there by the district superintendent.
"I decided I really liked the community here and liked the leadership role, so I went back to school and got my master's while I was principal here," Luckey said. "I like the smaller school; I like working with the families and the kids, because you get to know them on a more intimate level … Coming here, the thing I remember that was so overwhelming to me and inspiring was the dedication of the staff and their commitment to educating all kids."
Luckey said each elementary school in the district has its own "unique culture" and she is fortunate to have had the opportunity to work at all three. She is also the district homeless liaison through the federal Title I program, allowing her to work with all of the teachers in the district.
"And that is probably why I won this award, because all I did was reflect and write about all the great things that you watch teachers do at the elementary level at all three schools," she said.
Luckey was nominated for NDP by West Bonner County School District Superintendent Paul Anselmo, who provided a glowing letter of recommendation to NAESP.
In his letter, Anselmo said Luckey is the "definition of an instructional leader" and has been "instrumental" in leading Professional Learning Communities, not only in her school but as a model throughout the district. He said Luckey has always made the students and their needs a priority, with none lacking for warm clothes, food, or school supplies in her school, which in turn allows them to focus on their education. This, he wrote, makes Luckey "not only a great principal, but also a great person."
"Susie continues to be a model for what an educator should strive to be," Anselmo said in an email to the Daily Bee. "She inspires me and countless others in the district to work hard for our students. I am so thankful to have her as a part of our team."
Mary Malone can be reached by email at mmalone@bonnercountydailybee.com and follow her on Twitter @MaryDailyBee.
Recent Headlines
---