Bonners Ferry police chief involved in fatal shooting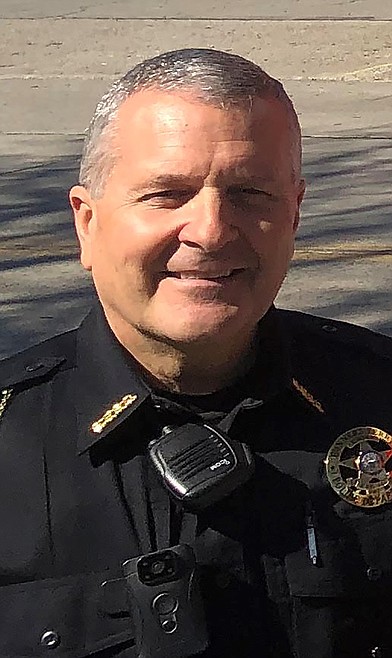 CHALLIS — Bonners Ferry Police Chief Brian Zimmerman is under investigation after he allegedly shot and killed a man after a verbal altercation near Tin Cup Campground in Custer County on Saturday, Aug. 1.
According to a Custer County Sheriff's Office press release, deputies were called to the campground abouty 10:30 p.m. folr a reported shooting after a confrontation between two groups camping.
CCSO officials said Russell V. Liddell, 73, of Boise, confronted a group of 16 to 18 people camping near Tin Cup Campground. A verbal altercation followed between Liddell and members of the group that ended in shots being fired.
In the press release, officials said Zimmerman, who was off duty, fired the rounds that struck Liddell and resulted in his death.
Detectives were informed that members of the group began lifesaving measures and quickly called emergency operators to arrive at the scene. no one else was injured during the altercation.
Custer County law enforcement requested resources from the Eastern Idaho Critical Task Force to assist with the investigation.
Detectives with Bonneville, Bingham, Fremont County, Idaho Falls Police and Idaho State Police have begun an investigation, collecting information from individuals involved.
Autopsy reports are being conducted and are pending.
In an obituary for Liddell, he is recognized for his service as a 2nd lieutenant of the U.S. Air Force.
Zimmerman previously worked as a trooper for the Idaho State Police, which is why Bonneville County took the lead on the case, Custer County Prosecutor Justin Oleson said.
Bonners Ferry officials issued a press release late Thursday morning acknowledging the shooting and the Eastern Idaho Critical Incident Task Force investigation. The release notes that Zimmerman informed city administration of the incident after it occurred.
"The city does not feel that administrative leave or other personnel action by the city of Bonners Ferry is necessary at this time," Bonners Ferry officials said.
They noted that Zimmerman's actions are in no way related to his employment and said they would not be commenting on the status of the investigation.
Recent Headlines
---